Behold the burger: Research identifies what consumers want in burgers
Behold the burger: Research identifies what consumers want in burgers
What do consumers want in a good burger? A new consumer survey reveals their top priorities when dining out.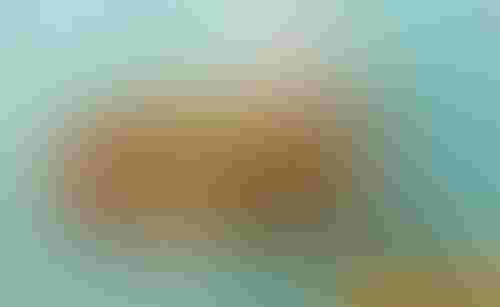 What do consumers want in a burger?
The answer to that question seems simplistic at first, but when we dive into the nuts and bolts of the discussion, the details can make or break a sale at a restaurant.
We've all been to restaurants where it's obvious the burger has sat on the grill for a while — dry and stale, it takes an extra dollop of ketchup to swallow it down.
Turns out, freshness and juiciness are the top two priorities for consumers when they have a hankering for a cheeseburger.
According to new research conducted by the National Cattlemen's Beef Association (NCBA), a contractor to the Beef Checkoff, when asked what constitutes a high-quality burger, researchers ranked their top five factors.
Eighty percent ranked freshness first, followed by juiciness at 60% and toppings at 52%.
Other factors for a great burger eating experience include doneness, serving size, sauces, USDA grade, all-natural, made from ground sirloin, breed of beef such as Angus or Wagyu, made from ground chuck or extra lean.
Per the NCBA study, "Many consumers enjoy a beef burger whenever they get a chance, and many of us have our go-to places for one. However, the results show that quick-service establishments aren't the only places consumers go for a burger. In fact, many also choose casual or even fine-dining establishments to enjoy a burger.
"More specifically, the research looked at the quality indicators for burgers and how consumers go about customizing and selecting their burgers when dining out. The research was conducted among 700 consumers who eat beef burgers. Not surprisingly, the most important aspect of a burger is its taste—after all, that is why most of us enjoy them so much. In addition to taste, the overall quality and the value you get for the price you pay is important."
The value statement was made a few times in the study with respondents saying, "The quality of beef and price are most important" and "Value. Price vs. what I'm getting."
Of the survey, NCBA reports, "Results also showed how consumers customize their burgers and what preferences they have. When asking them open-endedly to describe their ideal burger, unique toppings and the size of the burger were mentioned often, alongside the quality indicators identified—like the cook and juiciness.
"Freshness was still frequently mentioned as well. Consumers also used adjectives like 'smothered,' 'loaded,' 'simple,' and 'fixings' to describe their burger preferences.
"To get a more detailed understanding of consumers' eating habits for burgers dining out, the research included an exercise for consumers to build their own burger. The top finding is what makes burgers so unique and appetizing: consumer preference varied greatly; they want the ability to customize their own burger," NCBA reports.
"While there isn't a general consensus, the simplicity of a 4-ounce burger patty, with bacon, cheese, lettuce, onion, and tomato has the potential to satisfy a good majority of consumers. However, more specific preferences can vary depending on the type of consumer. For example, pepper jack cheese is preferred more by those aged 25 to 34, and BBQ sauce is more likely to be preferred by men and those younger than 34.
"Overall, foodservice operators who have burgers on their menu can do well in understanding what aspects consumers will gravitate towards when choosing a burger. Using more descriptors that inform consumers about the burger's size, freshness, and juiciness will highlight the burger's quality. Then allowing consumers to customize their cook and toppings is sure to give them their ideal burger. Offering this kind of burger experience will help ensure the next time a consumer is craving a burger, they know where to go."
Ensuring that consumers have a high-quality eating experience every time is a big deal, and having a pulse of what consumers are looking for when they have a craving for a burger can help retailers best serve their customers.
Reading through the study, I find it hard to believe that consumers would have the same enthusiasm and excitement for a fake meat patty. Continuing to elevate positive conversations about beef and drum up inspiration and mouth-watering recipe ideas for consumers can help the beef industry foster more of that enthusiasm for our product and attract buyers to choose beef at restaurants and grocery stores.
Read more about the study here.
The opinions of Amanda Radke are not necessarily those of beefmagazine.com or Farm Progress.
Subscribe to Our Newsletters
BEEF Magazine is the source for beef production, management and market news.
You May Also Like
---