COVID Takeout: Real beef burgers paying the bills at restaurants
COVID Takeout: Real beef burgers paying the bills at restaurants
Forget about a chicken or tuna salad sandwich or even a faux-meat veggie burger, hot all-beef burgers rule.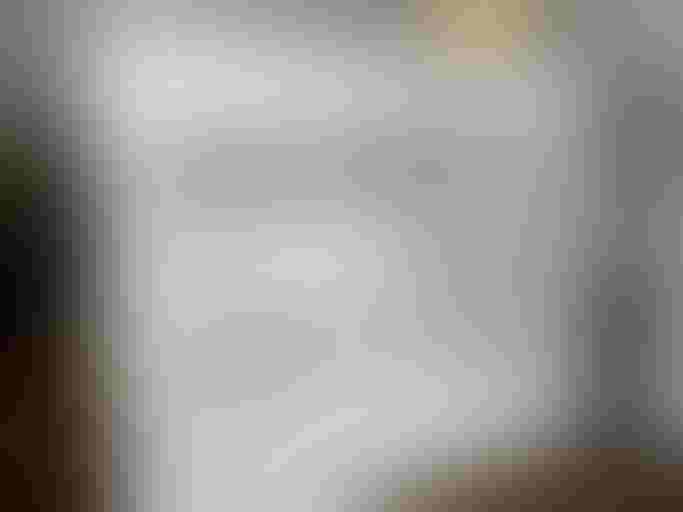 RonTech2000 / Getty Imges
I think most of us have a new "normal" or at least a temporary new normal work week.
My new normal work week on the front lines of selling beef to foodservice accounts is using voice and video calls to talk with my foodservice distributors, restaurant chefs and owners. I've become very proficient with Zoom, Skype and Facetime video calls from my living room.
Lately, I've been talking with a dozen or so customers a day to see how they are faring with their take-out orders. Some accounts are doing amazingly well with take-out business. A few of my accounts have crawled up to 50% of normal sales by being innovative.
Using existing customer email lists, social media ads, delivery services and efficient make-shift drive-through systems, gritty restaurateurs are crawling through the COVID-19 closure of in-store dining.
Beef burgers, even though prices have increased over the past weeks, are still paying the bills and are the number one item sold as take-out for most of my accounts. 
Forget about a chicken or tuna salad sandwich or even a faux-meat veggie burger, hot all-beef burgers rule.
Like any business, restaurants watch their input costs very closely. Restaurants live by the 30% food cost rule: they must keep their overall food costs below 30% to stay in business. With minimum wage hikes, combined with higher costs for rent and now the coronavirus closure, food costs are even more important.
Fake meat, while trendy for a season, doesn't provide enough gross profit margin or sales volume to benefit a casual dining restaurant. Cherry Cricket, one of my larger customers next to Coors Field in Denver, sells a couple hundred cases of beef burgers per week. Even with the coronavirus shut down, they are going through about half of normal cases of beef patties. 
By contrast, they sell only one or two cases of veggie patties per week. Their all-beef burgers allow them to be at a 23% food cost, while the fake meat burgers are over 45%. Beef brings in the takeout orders and beef pays the bills.
Because of the increasing cost of grinds, many of my accounts have changed to smaller beef patty portion sizes. Those using 8-ounce burgers are going to 6 or 7 ounces. Those using 3/1 patties (5.33 ounces) are trading down to 4-ounce patties. This isn't great news for overall consumption of beef as an industry, but for the restauranteur it's been a good move.
Some restaurants are also selling raw beef patties in take-out kits. I've had to change packaging this week from the normal 5-pound bags of beef patties to 1-pound packages that are more consumer friendly. New health department rules in many states allow restaurants to buy and sell raw meat as long as it's packaged separate and has safe handling instructions on the package. 
Even with hard times and higher prices, beef sales still rule. Let's hope and pray that the supply side can hold up over the next month as restaurants are allowed to reopen in-store dining. 
Bloom is owner of U.S. Protein, an international distributor of premium meats. Contact him at [email protected]. The opinions of the author are not necessarily those of beefmagazine.com or Farm Progress.
Subscribe to Our Newsletters
BEEF Magazine is the source for beef production, management and market news.
You May Also Like
---