Could robot butchers replace employees in packing plants?
Could robot butchers replace employees in packing plants?
As JBS invests in a robotics company, the packing industry could change dramatically in the next 20 years. Will robot butchers eliminate line workers' jobs?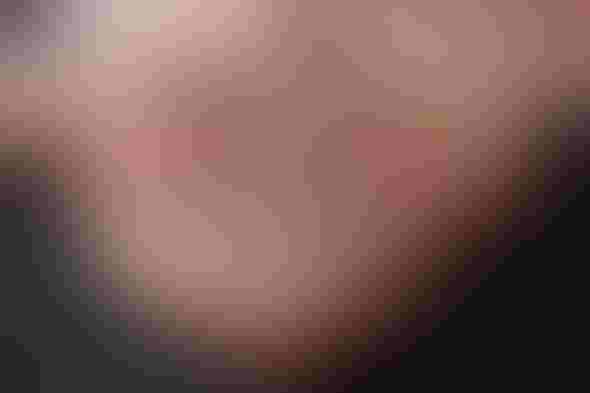 If you've ever toured a packing plant, you know these businesses run like a well-oiled machine. From the automated processes to the skilled line workers to the supervisors overseeing the processing, the steps taken to package a steer from nose to tail are truly incredible.
Just out of college, my husband worked for one of the major packers as a supervisor, and of his time there, he said one of the biggest challenges was labor. Finding good and talented help who were willing to work long hours, early mornings and late shifts was difficult, but once he had a good crew working, it was really smooth sailing.
Like any business adapting to the newest technologies (looking at you, McDonald's self-serve kiosks), the packer may be the next to reduce its labor force in favor of machines that can do it quicker and without the bi-weekly paychecks.
Circle around the globe to New Zealand where a company called Scott Technology has unveiled its butcher robots. A production line of a dozen robots can strip meat from 600 lamb carcasses per hour.
According to Business Insider, "Automated arms clamp onto pieces of raw lamb, while others wield guillotine-style blades or small knives to cut through them. You only need one human to oversee the process.
"The New Zealand-based robotics company is developing fully-automated meat processing bots, which can extract different cuts from lamb, pig, and beef carcasses. Many meatpacking companies believe using this type of technology (rather than human workers) will make processing more efficient."
NPR reports that JBS has purchased a controlling share of Scott Technology in a deal valued at $41 million. JBS is currently working with the robotics company to develop robots to process beef and pork, as well.
So how do these bots work exactly?
Business Insider reporter Leanna Garfield explains, "The first robot takes X-rays and a CT scan of the carcass, which generate a 3D model of its shape and size. Based on what the system sees in the model, another bot drives rotary knives between the ribs and cuts through the hanging carcass, using the spinal cord as a reference point.
"There's also a bot that sorts the cuts and moves them to specific conveyor belts, and another that weighs them, packages them, and gets them ready for shipping. On average, the bots make the correct cuts and wrap the pieces with 90% accuracy.
"Many meatpacking plants use automated machines, but Scott Technology's automated systems are unique because they use artificial intelligence. Unlike most machines, which use a pre-programmed carcass outline, Scott's bots look at the shape of each individual carcass and make specific cuts accordingly. The technology's algorithms also use deep learning, which means the bots can become smarter over time as they collect data about the carcasses they encounter."
READ: What's the best way to handle a biased news reporter?
The goal of these robots is to yield more meat, improve the safety of the process and do it with fewer people, eliminating the costs of human error while reducing injuries, but the costs for maintenance on these robots could slow global implementation down considerably.
Starting in New Zealand where sheep are plentiful is the first step, but creating a robot that can handle large cattle carcasses is a bit more challenging.
According to the article, "Cow carcasses are hard for robots to work with because they're larger and require more heavy-duty machinery. Cows also have more muscle groups, and it can be difficult for a computer to distinguish between them. Scott is working on more precise robots for beef. Three types of beef processing bots debuted in 2015, though they're not ready for a massive international rollout yet."
The report indicated that these robots could become mainstream within the next 20 years, and the idea that a machine could replace human workers brings up all kinds of hot button political issues — immigration, labor laws and minimum wage, to name a few.
Don't worry, I'm not going to dive into those topics in this blog post; however, it's interesting to follow along as the industry evolves with every new technology introduced. This isn't our grandpas' industry anymore, and the rules of the game are changing just as quick as the latest advancement is unveiled.
The opinions of Amanda Radke are not necessarily those of beefmagazine.com or Farm Progress.
Subscribe to Our Newsletters
BEEF Magazine is the source for beef production, management and market news.
You May Also Like
---