Economics are putting the brakes on herd expansion
Economics are putting the brakes on herd expansion
More heifers in the slaughter mix and more beef cows coming to town can only mean one thing.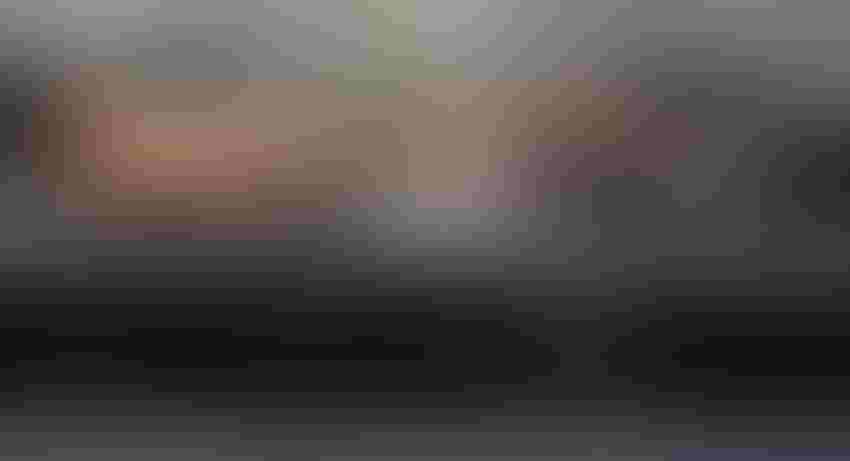 Increasing cow and heifer slaughter continue to suggest the nation's herd expansion is running on fumes, if not beginning to contract.
Through the first 42 weeks of the year, total beef cow slaughter was 2.9% more than last year and weekly heifer slaughter year was up 7.3%, according to the Livestock Marketing Information Center (LMIC).
"Cow slaughter, proportional to the beef cow herd, has been higher than any year since 2011, and we're killing large numbers of heifers, relative to steers," says Brett Crosby, a fifth-generation Wyoming rancher and co-founder of Custom Ag Solutions (CAS), an agricultural consulting firm.
"Change in cow inventory is highly correlated with heifer slaughter, cow slaughter and prior-year replacements. Different models point to reductions of 50,000 to just over 100,000 beef cows that have calved, in the next Jan. 1 Cattle inventory report."
Beef cow slaughter numbers this year tracked close to last year's pace through much of this year. However, Elliott Dennis, livestock marketing economist at the University of Nebraska-Lincoln, says USDA reports indicate significant beef cow harvest since the week of Sept. 14.
"There is a clear uptick between beef cow slaughter in 2018 and 2019 beginning in week 37 and well above the 3-year average," Dennis says in a recent issue of In the Cattle Markets. "Approximately 28% of the increase in beef cow slaughter came from regions which include Nebraska, Texas, and Kansas; 32% from Idaho, Oregon, and Washington; 16% from the Southeast."
Plus, in a recent Livestock Monitor, LMIC analysts explain, "Heifer slaughter is on pace to slaughter about half a million head more than was in the 'other heifer' category in the Jan. 1, 2019 report. That would indicate more heifers that were considered for replacement were pulled from the herd.
"The latest Cattle on Feed report showed 39% of the on-feed mix were heifers. This suggests that the number of heifers held for replacement for beef-type animals will also likely be below a year ago. LMIC is penciling in beef heifer replacements down more than 2%."
Calf and cull cow prices are cyclically low
Economics is likely the primary driver of increased cow and heifer slaughter, in tandem with apparent reduced heifer retention for replacements.
Cull cow prices continue to reflect large supplies, Crosby says. He explains supplies started to grow with increased dairy cow slaughter, borne by anemic profit opportunities in that sector.
"The supply glut was prolonged by declining profitability in the cow-calf sector, which led to cow liquidation," Crosby says. "Large supplies were perhaps further prolonged as ranchers hung onto old or open cows with a low salvage value, hoping that prices would recover. Eventually, they threw in the towel and took them to town."
At the same time, cyclically low calf prices and dwindling profitability appear to be encouraging some herd liquidation.
"Fall calf prices have been below the estimated breakeven price since 2016, and everyone is feeling the pain," Crosby says. "My take is that ranchers are hurting. They're strapped for cash, selling in down markets, even though it's logical to hold calves and wait for the market to come up, and they're passing on bred cattle.
"To me, this is a sign that we're flushing people out and there may be more pain to come. We've topped out on herd expansion because cash flow is simply too tight for ranchers to do anything but liquidate or try to tread water with their herd size."
Moreover, Crosby believes currently low calf prices are also due in part to lost equity and pessimism among stocker operators and feedlots. "Stockers and feeders may have experienced a large enough equity drain that they simply can't afford to pay more for calves," he says.
Price relief on the horizon
The proverbial silver lining comes with the notion that overall cattle numbers are less than previously supposed, meaning that cyclical price relief could be on the way sooner rather than later.
Crosby points out the number of steers on feed Oct. 1 were 3% less than a year earlier. Six months into slaughter of the 2018 calf crop, he says steer slaughter was 2% less than the same period a year earlier, while steers on feed were 3% less year over year.
"This suggests 2018's calf crop was smaller than the 2017 crop, and that beef herd liquidation may have started as early as late in the fourth quarter of 2017," Crosby says. "If this is the case, prices may begin to rebound as early as spring 2020.
"In fact, the CME Feeder Cattle Index reached its highest point of 2019 just recently. Even if the 2018 calf crop isn't smaller than 2017, or it is smaller, but weather-related instead of inventory-related, we're almost certainly seeing beef herd liquidation now."
Timing for a rebound in calf prices is, in part, dependent on the number of heifers going on feed.
"If large numbers of heifers are being fed rather than retained for replacements, they will offset lower steer numbers for a time. In fact, this is happening now," Crosby says. "The October 1 cattle on feed inventory posted the highest percentage of heifers on feed, relative to total steers and heifers, of any October report in the last 15 years."
In the meantime, for calves being backgrounded to 800 pounds, Crosby says current prices reflect a value of gain north of $100 per cwt., about the same as for calves entering the feedlot.
"Corn futures are near last year, but basis is stronger and other feedstuffs are more expensive, making the cost of gain higher than last year," Crosby says. "Even with the higher cost of gain, there is a substantially higher winter risk premium, as many cattle feeders still seem spooked by last winter and spring. Fall rains may have also dampened demand, as northern feeders are still trying to get crops harvested and lots dried out."
Subscribe to Our Newsletters
BEEF Magazine is the source for beef production, management and market news.
You May Also Like
---