Gratitude an important element of ranch success
Gratitude an important element of ranch success
Contentment is an overlooked component of success for the cattle business.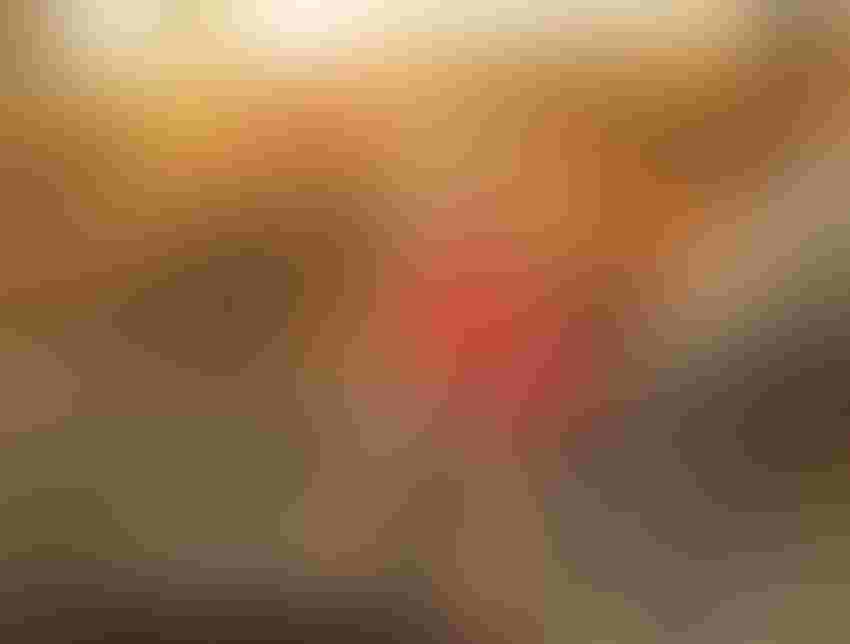 Last week, I was one of the judges for our county's 4-H Achievement Days Round Robin competition. If you're not familiar, Round Robin brings together the champion and reserve champion showman from each species represented at the fair for a final showdown to determine who best presents the lambs, hogs, beef, dairy and goats in the group, with each kid showing every animal.
It's been nearly a decade since I was in those kids' shoes, and I was very impressed with their professionalism, intensity and passion for the industry. More than that, I was excited to see more young people like myself who have a keen interest in production agriculture. These folks might one day be my neighbors, farming and ranching in our rural community and continuing on the tradition that was started by their parents and grandparents. It was certainly refreshing to be around these kids and a part of their 4-H experience.
Before the contest began, I visited with another millennial rancher like myself who also served on the judge's panel with me. She talked about commodity prices and the financial responsibility that they have undertaken in buying their own ranch just a year or so ago. She told me how she's really had to learn to be extremely frugal and skip wants like a new dress or pair of shoes for needs like fencing equipment or creep feed.
We commiserated a little bit about the huge undertaking that getting into production agriculture really is and the financial risks that are required in order to make it in this business. It's not for the faint of heart, and certainly, having a shared vision with your spouse is a critical component to success.
It's often said in a marriage, there is usually a spender and a saver. The two balance each other out, so life is enjoyed without the balance sheet taking a negative turn. This works well for many marriages, but for a couple in production agriculture, having a solid team where both players are frugal, wise investors and equally focused on the overall long-term goals of the business is even better.
That's where contentment comes in. With social media, it can be easy to get bogged down in the glamorous highlight reel of your peers. Perhaps the older generation isn't as culpable to this as my own generation is, but it seems like social media has become one big advertisement for who has the best clothes, nicest car, biggest house, most exotic vacations, etc. For those who are competitive in spirit, this can head a person in a bad direction as they try to keep up with the Joneses.
However, if you're practicing an attitude of contentment and gratitude, these thoughts of jealousy and the feeling of needing "more" to feel satisfied simply go away.
These last couple of weeks, our ranch has enjoyed some beautiful weather and, as a result, the kids have been able to enjoy playing outside for longer periods of time. It's awesome to see them use their imaginations with little more than a stick and some rocks.
Feeding the cattle, taking care of the barn kittens, picking cucumbers and tomatoes in the garden and even learning how to use tools in the shop have been just a few of their activities. They've kept busy, had fun, helped us while we worked, and the best part of it all — it hasn't cost us a dime.
It's in those moments where I'm reminded just how grateful and content I am to live this life. I may not have the fanciest house, the nicest pickup and trailer, the biggest cow herd, but I'm content with our simple country life, our happy, healthy family, and our growing beef cattle business.
This week, look around and instead of noticing problems or things you would like to change, stop and evaluate all of the things that are going well on your ranch. Note that contentment doesn't equal complacency; we can always continue to strive for more and work toward bigger goals, but being grateful for where we are in this moment is truly the best gift we can give ourselves.
The opinions of Amanda Radke are not necessarily those of beefmagazine.com or Penton Agriculture.
Subscribe to Our Newsletters
BEEF Magazine is the source for beef production, management and market news.
You May Also Like
---