Ground beef has solid demand
Ground beef has solid demand
Livestock Outlook: Despite solid retail ground beef demand, pricey feed could boost culling rates and weigh on cull cow markets.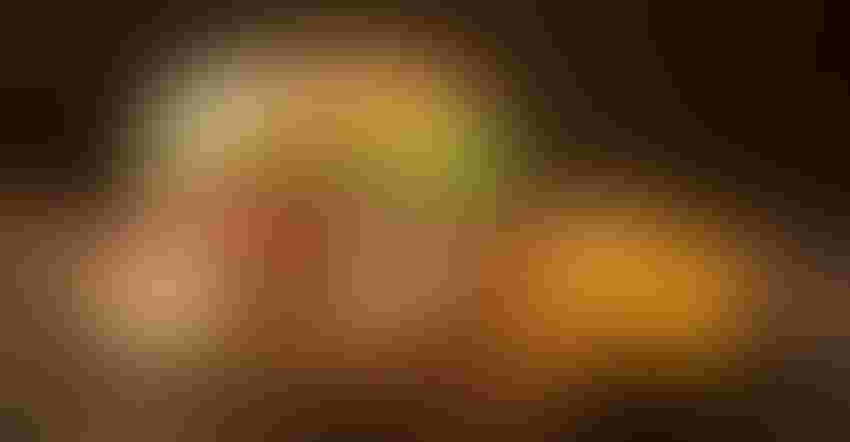 IN DEMAND: Ground beef consumption was estimated at just over 27 pounds per capita in 2020. That's more than 46% of total U.S. retail beef consumption.
dulezidar/Getty images
In 2020, the ingredients for a home-prepared, quarter-pound cheeseburger totaled $1.84 per burger. This is based on USDA Economic Research Service calculations using data from the U.S. Bureau of Labor Statistics.
Ground beef made up the largest cost at $1.03, and cheddar cheese accounted for 34 cents. The bun, lettuce and tomato were 18 cents, 6 cents and 23 cents, respectively. In real terms — i.e., 2020 dollars — this same cheeseburger would have cost $1.76 to prepare in 2019. Higher ground beef prices accounted for all of the increase between 2019 and 2020. Ground beef prices rose 8%, translating into an 8-cent-per-burger hike.
The only time the cost of an at-home cheeseburger was higher was in 2015. Then a cheeseburger cost $1.86, with ground beef at $1.04 and the other ingredients similar to recent values. Last year's 27.15 billion pounds of U.S. commercial beef production was a sizable 15% increase compared to 2015. But insatiable retail demand held ground beef prices near 2015's level.
Ground beef consumption was estimated at just over 27 pounds per capita in 2020. That's more than 46% of total U.S. retail beef consumption.
Ground beef comes from beef trimmings — portions of the carcass that are "trimmed away" when the carcass is broken down into meat cuts such as steaks, roasts and various other items. Ground beef typically comes from a combination of two different products:
50% lean trimmings from finished steers and heifers

90% lean trimmings from cull cows and bulls
Processors typically blend custom mixes of 50%'s and 90%'s to achieve lean-to-fat ratios of 73-27, 80-20, 85-15, 90-10, 93-7, 96-4, etc. Ground beef offerings have expanded in recent years. We now routinely see ground beef labeled as ground chuck, ground round and ground sirloin — and even been ground brisket and ground prime rib.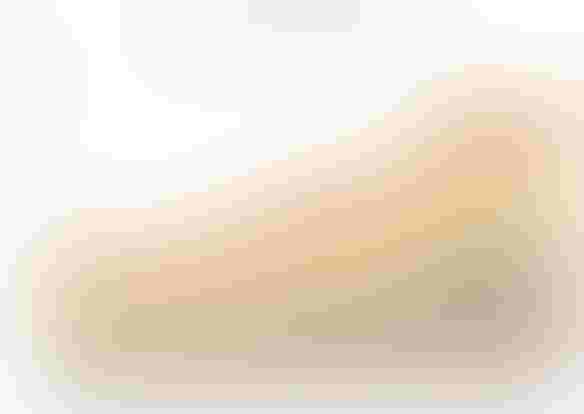 Source: USDA, Economic Research Service using U.S. Bureau of Labor Statistics price data
With ground beef so popular, why not grind the entire carcass? The math does not work. Many muscle cuts command prices way above beef trimmings in both domestic and export markets. Trimmings account for about 16% of the carcass for finished steers and heifers. For cull cows and bulls, it's much higher. Processors are always looking for ways to optimize the value of the carcass and will grind muscle cuts when economically advantageous.
Current lean supplies adequate
Lean beef is a result of regular culling of both beef and dairy breeding animals. Culling decisions in part reflect the productive life cycle of animals and are also affected by feed availability and profit outlook for cow-calf producers and dairy producers.
Cow and bull beef production through 2021's first 10 weeks was up 1.8% from a year earlier. This is actually pretty impressive, as weather-related closures and shift cancellations hampered beef production at many processing plants, especially in the Southern Plains, as well as interrupted shipments of beef supplies and cattle.
For the week ending Feb. 20, dairy cow slaughter was down 9% compared to a year ago, while beef cow slaughter was down 26%, and bull slaughter was down 49%. The two weeks following more than made up for that reduction in slaughter.
Year-to-date, total cow slaughter has been up 1.1% from a year earlier, and average cow carcass dressed weights were 1.4% heavier. Minimal year-over-year changes in cow slaughter suggest the current cattle inventory is fairly level. However, 2021 could be another volatile year. Feed costs are expected to erode margins, especially for dairy producers. Pricey feed may encourage stricter culling and bringing cattle to market at lighter weights.
Imports aid blending
Enormous U.S. ground beef demand drives beef imports, which are mostly lean beef. Without lean imports to blend with trimmings to make ground beef, some of those fed cattle trimmings would have, at best, value as tallow rather than as ground beef. USDA projects 2021 beef imports to be down 12.2% compared to 2020.
Over 86% of all 2020 U.S. beef imports came from Canada, Australia, Mexico, New Zealand and Brazil. Australia is the most likely country to curtail beef exports. Australia's herd is in a major herd rebuilding phase after being decimated by the severe impacts of a two-year drought in 2018 and 2019. Lower imports from Canada and Mexico would also likely be needed to hit the decline in total beef imports in 2021 forecasted by USDA.
Cold storage stocks also augment beef supply. Total Feb. 28 beef in cold storage was 3.3% higher than a year earlier. The Cold Storage report provides information on boneless and beef cuts. Both categories rose from 2020 levels at a rate of 3% and 7%, respectively. Boneless beef stocks declined only 1.5% from the previous month, which is notably less than the five-year average drawdown of 5.5%.
USDA does not tell us what kind of beef is in the freezer. Was it imported beef? Was it beef that was staged before going to export? Was it product that packers and processors found was slow to sell and thus accumulated in the freezer? Regardless, users are probably comfortable with the larger boneless beef stocks given the risk of higher prices into the spring and summer.
Ground beef drives cull cow market
Wholesale lean beef trimmings prices best show consumer demand-pull for lean beef. Fresh 90% lean prices started the year 25 cents per pound lower than January 2020 levels. By March, they were 9 cents higher than a year earlier. These prices are similar to the values at the start of 2014, even though lean beef supplies are over 10% larger. On the live animal side, recent prices for national, live equivalent, cutter, 90% lean, 500-pound-and-up slaughter cows averaged $54.52 per cwt, up from $51.75 a year earlier.
Cull cow price forecasts are much more limited than feeder or fed cattle price forecasts. USDA's Economic Research Service makes these forecasts. Cull cow values in 2021 are expected to be even with prices realized in 2020. An annual average price of $61 per cwt is forecasted for 2021, with a second-quarter average of $63, third-quarter average of $64 and fourth-quarter of $57.
These forecasts are pricing downside risk into cull cow values during the year ahead. Additional supply from larger slaughter rates and heavier carcasses, or a weaker demand profile for ground beef would not be a good sign for cull cow values.
Schulz is an Iowa State University Extension livestock economist.
Subscribe to Our Newsletters
BEEF Magazine is the source for beef production, management and market news.
You May Also Like
---