How long until the ag economy is back on track after COVID-19?
How long until the ag economy is back on track after COVID-19?
Ag economist predicts COVID-19 will adversely affect the world economy for another six to nine months.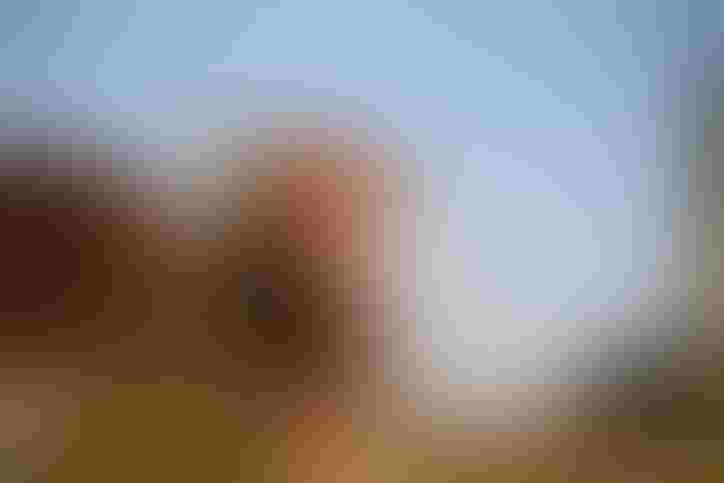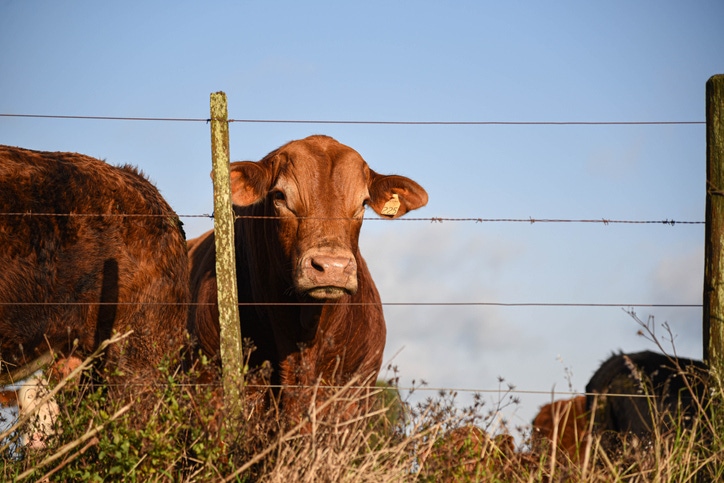 Alex Rodrigo Brondani / Getty Images
"We think it will be about a year from now, maybe August of 2021, before the U.S. economy gets back on track." That's what Dan Basse, president of AgResource Company, told those listening in on the virtual Feeding Quality Forum hosted by Certified Angus Beef (CAB).
Basse has been following the ramifications of COVID-19 and its economic impact across the country, and more specifically in agriculture, since the outset. AgResource, an agricultural advisory and research firm based in Chicago, predicts a continued adverse impact on the world economy for another six to nine months. That's tying much of how the economy will react when a vaccine is available, when a country like the United States will be able to reach herd immunity, and what science believes will be the immunity duration of a vaccination.
In the meantime, the U.S. foodservice industry is slowly creeping back to 40% of its normal sales but continues to be crippled by the limitations put on seating capacity for restaurants, the impact the shutdown had on the school lunch program, and the pending cold weather that will limit outdoor dining across the northern hemisphere.
"The foodservice industry has been very important to the beef cattle industry, but we believe it will struggle until we get into next spring – the beef industry needs to plan for that." Before COVID-19, 51% of Americans' food dollar was spent outside their home, putting added emphasis on how important the foodservice industry is to the beef market.
"Today the U.S. cattle market is struggling between the uncertainty of politics (trade) and the COVID-19 health scare amid record-large domestic beef demand."
Basse worries about the future of trade agreements like the one between U.S. and China signed in January 2020. Although its progress was reviewed in late August by both parties and the agreement was believed to be headed in the right direction, the current political landscape adds uncertainty to how the projected phases of purchases will unfold. "History has shown to us that tariffs are easy to put in place but very difficult to remove."
Basse wishes he could be more bullish on the cattle market. High beef prices in April and May from COVID-19 shutdowns impacted beef trade through July. He recommends cattle producers look at hedging going forward to be able to have an opportunity to lock in a margin and further strengthen their position.
In the fourth quarter of 2020, the estimates for fed cattle prices are $104 per cwt by USDA, $111 by CME, and $106 by AgResource with predicted futures of $112-$114, encouraging the logic by Basse to do some hedging and take some risk off the table. He sees this trend continue into the first quarter of 2021.
The 41-year agricultural economist commented he has never seen debt levels like this before. The U.S. debt is now a massive $26.8 trillion and growing. He worries what impact this will have on inflationary values.
Further, he noted, "Never before has the U.S. Net Farm Revenue been determined by U.S. Government payments." In 2020, farmers will see 40-45% of their net revenue coming from government assistance associated with COVID-19 aid packages leaving economists like Basse to wonder what this means going forward.
Will this assistance continue beyond late 2020? Growing debt and government payments make it difficult for Basse to be bullish on the agricultural economy. "The money is coming this year, but what does the farmer do if that money stops coming." 
U.S. feed prices will stay depressed as near-normal weather domestically and worldwide sees yields surpassing demand. Mid to late August has brought some dry weather to the Corn Belt, potentially impacting the record yields that were on the horizon and causing some rallies. "As cattlemen and consumers of grain, this is something to watch." AgResource estimates December corn futures will peak between $3.60 - $3.70 per bushel and yields running between 176-179 bushels per acre. 
Basse believes debt levels will be a drag on the U.S. and world economy for many years to come. "The U.S. farmer needs a new demand driver to brighten profitability," he says, "or a 20-30% fall in the value of the U.S. dollar versus South America or Black Sea countries."
For the ag economy to turn around, "We in agriculture need to wake up every morning looking for a new demand driver," he concluded. 
B. Lynn Gordon is a freelance writer from Sioux Falls, S.D. The opinions of the author are not necessarily those of beefmagazine.com or Farm Progress.
Subscribe to Our Newsletters
BEEF Magazine is the source for beef production, management and market news.
You May Also Like
---