Livestock economist gets candid about 2019 markets & 2020 outlook
Livestock economist gets candid about 2019 markets & 2020 outlook
2019 was rocky at best and a wreck at worst. How's 2020 shaping up?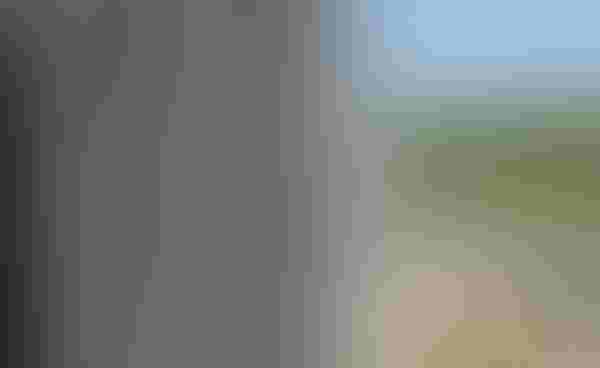 Jim Robb pulled no punches during his remarks at the 2019 Range Beef Cow Symposium in Mitchell, Neb. on Nov. 19, saying, "Tyson did a crappy job" after the Aug. 9, 2019, fire shut down the Tyson beef processing plant at Holcomb, Kan.
Robb, who has served as the long-time director of the Livestock Marketing Information Center (LMIC) and is now senior agricultural economist, added, "They [Tyson] did a terrible job. They thought they were the center of the universe…It could've been better for everyone if they'd been more upfront and cognizant of what was going on. We didn't know at that time if the plant was out of commission for 1 year or 2 weeks.
Robb ranked the Kansas plant fire as one of the top four events of his career that "hit us [the market] on the side of the head with a 2x4, and we didn't know if we were going up, down or sideways." He cited the Dairy Termination Program from the late 80's, the 9/11 terrorist attacks, and the U.S.'s first BSE case on Dec. 23, 2003, as the other three mega events that spooked the market
Of the volatility these market shocks caused, he said, "The market goes crazy and the retailer panics…We learned futures markets react quickly, and you won't have a hedge-able opportunity."
But, as painful as the Tyson plant closure effect was, Robb says with the addition of Saturday cattle slaughter, the market could – and did – work. "We got through it in a matter of months versus years," he stated.
In anticipation of future market shock events, Robb offered this advice, "If you're in cow-calf country and you have forage and you have patience, you can outlast it." He noted that cow-calf producers have the flexibility to manage these types of market shocks better than anyone else.
"Now, if you have yearlings, you have less window of opportunity," Robb said. If possible, he suggests trying to put cattle in a feedlot and locking in a profit.
And, if you have fed cattle, "You don't try to beat the market," Robb said. "You don't try to outlast it. You're not going to. You sell at lower prices," he said.
Regarding marketing, he emphasized to cow-calf producers, "It's not a one fits all and sell every year on X date." He continued, "Do I manage by cattle cycles? Don't bet the farm on it. The cattle cycle is dampened. There are other things driving the market more than the cattle cycle."
The other disaster
Robb also shared wrath over the current cull cow market, calling it "a disaster." Pointing to the high number of dairy and beef cows going into the cull market, he said, "We have a hell of a cow liquidation going on."
Robb indicated this is a sign of a larger problem – getting heifers and cows bred.
He reported, "I toured all of the major Colorado feedlots in August of this year. I'm an economist, and if I can see heiferettes out there; they're out there. These animals are not getting bred." Citing numbers from Florida, Montana and Kansas, Robb said it all points to the same story.
He reprimanded producers saying, "We need to fix this. We're wasting a lot of money selling animals in a cull market instead of having pregnant animals producing something."
As a result of this culling, Robb reported the cattle inventory forecast is already headed down slightly, which is creating what he calls a "soft landing cattle cycle."
He explained, "It's not going to collapse down. We are already in the liquidation phase, which is probably a shortened liquidation. But beef production is going to start going down beginning in the second half of 2020."
Bright spot
Looking ahead, there is some cattle price optimism. Robb stated, "The dynamic is switching very quickly on the supply side…[cattle] prices for the next few years should be slightly higher unless something shocks the system." However, he also added a disclaimer noting prices will "not be as high as 2015."
Specifically, Robb forecasts 2020 to be more like 2017, with 2021 higher and 2022 calf prices at $1.85 per pound in the Southern Plains and $1.95 per pound in the Northern Plains. He said, "If demand holds together, 2022 could be pretty good in cow-calf country."
But, like a true economist, he hedged, adding, "Now, things can go wrong. It's like playing a fantasy card game."
Kindra Gordon is a freelance ag writer from Whitewood, S.D.
Subscribe to Our Newsletters
BEEF Magazine is the source for beef production, management and market news.
You May Also Like
---