New consumer spending shows beef is best
New consumer spending shows beef is best
High-quality, differentiated beef products are accounting for an ever-larger portion of the beef industry's total sales.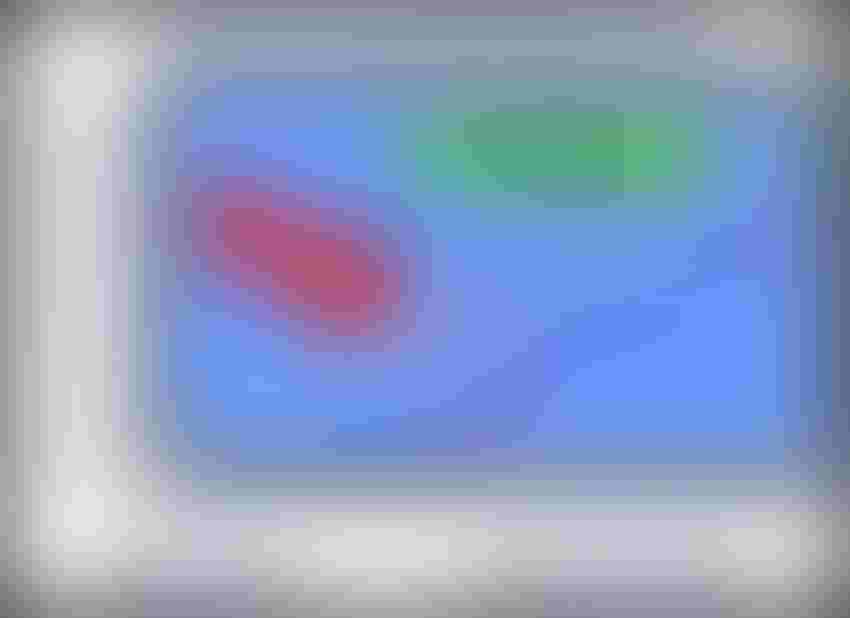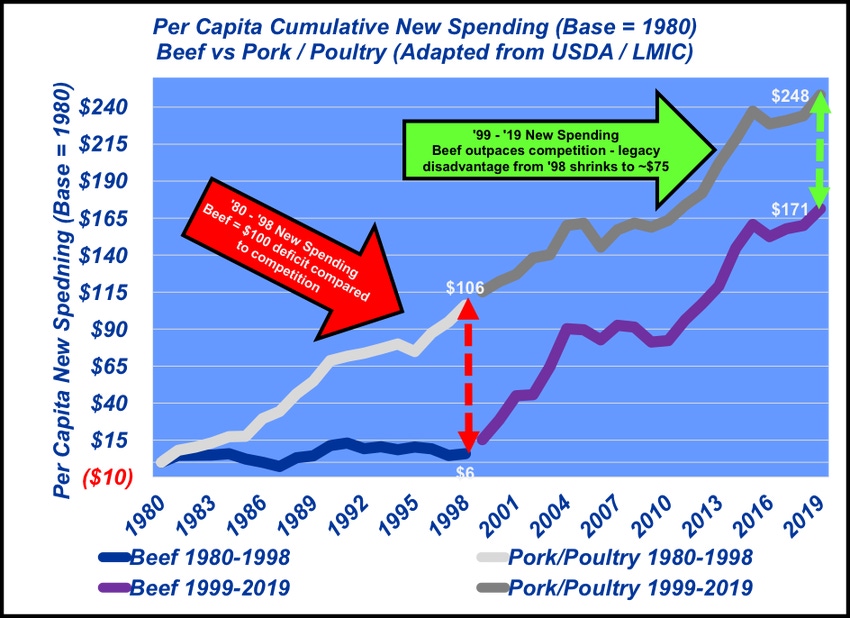 "Beef demand is the difference maker." Last week's column with that title noted that, "Demand makes a difference when it comes to sorting differences of inventory and price: better demand means better prices. Improved beef quality and consistency, in conjunction with ongoing education, research and promotion by the Beef Checkoff, is paying dividends over time."
Along with last week's data, that statement is best represented by a historical perspective of consumer spending patterns. The beef industry entered the 1980s under pressure due to a variety of factors such as perceived health and convenience issues. However, the most significant negative consumer perception was being driven by quality concerns and product inconsistency.    
The beef industry lost sight of what really matters when it comes to purchasing decisions. And they paid for it.
The net result was a huge gap in new spending. Between 1980 and 1998, pork and poultry continued to grow their business while spending on beef remained flat. The difference being pork and poultry combined to outgrow beef by $100 in new spending during the 80s and 90s.    
Then the beef sector woke up and got to work. The turnaround during the past 20 years is nothing short of remarkable.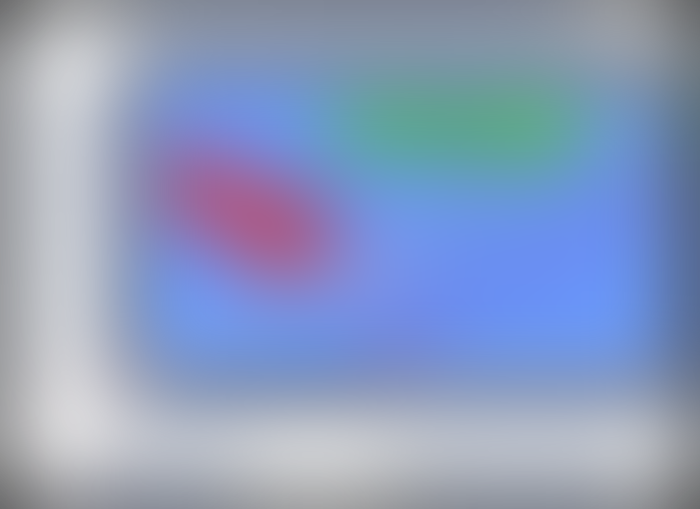 During that time beef has narrowed the gap – gaining $165 in new spending versus just $142 for pork and poultry combined. In other words, beef has gained market share during the past several decades. And even more important, demonstrated its ability to successfully capture new spending at an increasing rate. 
Establishing positive consumer experiences is essential to generating sustainable business models. And high-quality, differentiated beef products are accounting for an ever-larger portion of the beef industry's total sales. In other words, decommoditizing the product and being responsive to consumer preferences has paid, and continues to pay, real dividends.
Consumers continue to increasingly reward the beef industry for those efforts with their dollars. And in the end, that's the only measure of business success that matters.
Nevil Speer is based in Bowling Green, Ky. and serves as director of industry relations for Where Food Comes From (WFCF). The views and opinions expressed herein do not necessarily reflect those of WFCF or its shareholders. He can be reached at [email protected]. The opinions of the author are not necessarily those of beefmagazine.com or Farm Progress.
Subscribe to Our Newsletters
BEEF Magazine is the source for beef production, management and market news.
You May Also Like
---