Seasoned ranchers share how they survived the 80s
Seasoned ranchers share how they survived the 80s
Volatile markets, extreme weather conditions, rising input costs and record-high debt loads are placing pressure on young producers. Want to weather this economic downturn? Listen to the advice of these seasoned ranchers.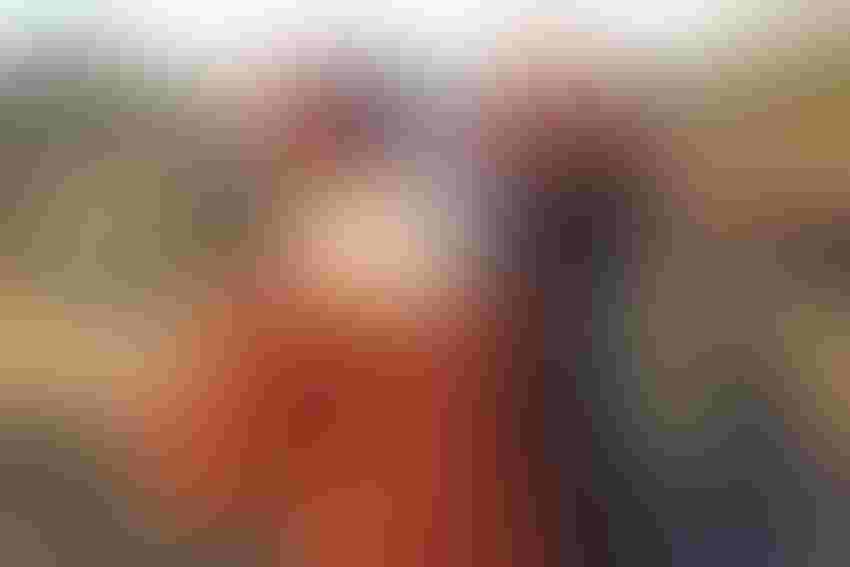 I spoke at a Women in Agriculture event a few weeks ago hosted by a regional bank. Before heading home after the presentation, I visited with some of the lenders who helped put on the annual gathering for the female farmers in the area.
We started talking about the agricultural economy, and I asked if they were turning away more loans than usual. The bankers said they weren't necessarily turning away farmers, but they were certainly looking over the balance sheets with a much sharper eye this year.
One lender said, "In times like this, it really separates the good managers from the bad ones. If you were a sloppy manager in good times, this farm economy is going to put you out of business. If you've always been disciplined no matter the economic cycle, chances are you're doing just fine right now."
In our family's business, we have regular finance meetings where my husband and I make sure we're on the same page with the budget and the short- and long-term goals we are working toward. We make sure we're both aware of any upcoming expenditures that need to be planned for, and we prioritize what we'll say "yes" to and what we'll have to turn down in order to stay on track.
Recently, that meant saying "no" to an extended family vacation this summer that was more expensive than our budget would allow. But that "no" meant we could say "yes" to updating equipment and flushing some cows for the upcoming breeding season.
Realizing we could always be better financial managers, I think it's important to be a lifelong learner in this area. That's why I always pay close attention when the experts in this field take the time to share their wisdom.
Recently, our local bank, First Dakota National Bank, hosted its fifth annual Beginning Farmer and Rancher Program. While Tyler and I haven't gone through the course yet, David Kohl, Ph.D., a leader in agricultural finance and small business management, shared highlights from the event.
The program featured a "vintage panel" of seasoned and "hardened warriors of the 1980s" who shared insights about how they survived and thrived during such a devastating economic downturn for so many farming families.
Kohl shared some of the key take-home messages from the panelists. These tips are aimed at young producers, but they could benefit any rancher as they weather through the ups and downs of agricultural cycles:
1. Don't act like the hired man at age 45.
Kohl writes, "Become knowledgeable of the financial statements including the balance sheet, income statement, and cash flow. Be involved in meetings with the banker and find out what they are comfortable with concerning debt levels and overall risk. Often young people will take a passive approach to the financial aspects of the business which can lead to financial issues when the management transition of the business occurs."
2. Transition planning can't be done with a handshake.
"Strategic planning that goes well usually has a facilitator with a neutral interest who guides the family through the transition process," says Kohl. "The written plan provides a vision for the future direction of the business. The 'elephants in the room' usually involve hidden agendas, which can be helped by increasing communication. Listening and checking one's ego at the door is very crucial for a successful business transition.
3. Develop key financial benchmarks to measure performance.
"Enterprise analysis allows the individual to make investments in capital, human resources, and other areas that generated optimal returns," he explains. "Enterprise analysis is very critical for a diversified operation with many streams of both farm and non-farm income. Cash flow monitoring was also critical to develop a sense of urgency so that the business was not taking on water and could plug financial leaks."
4. Set aside time to advocate for agriculture.
Kohl recaps, "One of the most notable quotes from the panel was, 'Be at the table, or you become the menu.' With fewer farms and ranches today, and with time-compressed schedules, the panelists recommended setting aside time to be involved as an advocate for the agriculture industry on issues ranging from environmental protection and water use, to animal welfare.
"The non-government organizations (NGOs) are putting more pressure on the agriculture industry at an increasing rate. It is important that young farmers and ranchers share their story in an authentic way to an ever-increasing population that is removed from the farm and ranch by multiple generations."
The panelists also shared some of the "train wrecks" that they've witnessed in their years of ranching, which you can read here.
There are a lot of things we must master in order to be successful in production agriculture. From transition planning to creating a business plan to adapting to ever-changing market demands to cash-flowing the business and lifestyle expenditures, strong mentors and a qualified team of experts on your side can help you and your family stay on track and move the business forward even in the most difficult of scenarios.
The opinions of Amanda Radke are not necessarily those of beefmagazine.com or Farm Progress.
Subscribe to Our Newsletters
BEEF Magazine is the source for beef production, management and market news.
You May Also Like
---