Stuck in a rut? A letter could help the family ranch move forward.
Stuck in a rut? A letter could help the family ranch move forward.
Communication is critical for families to work together in agriculture. The most effective way to discuss difficult topics may be through a heartfelt letter. Here's some advice for where to start.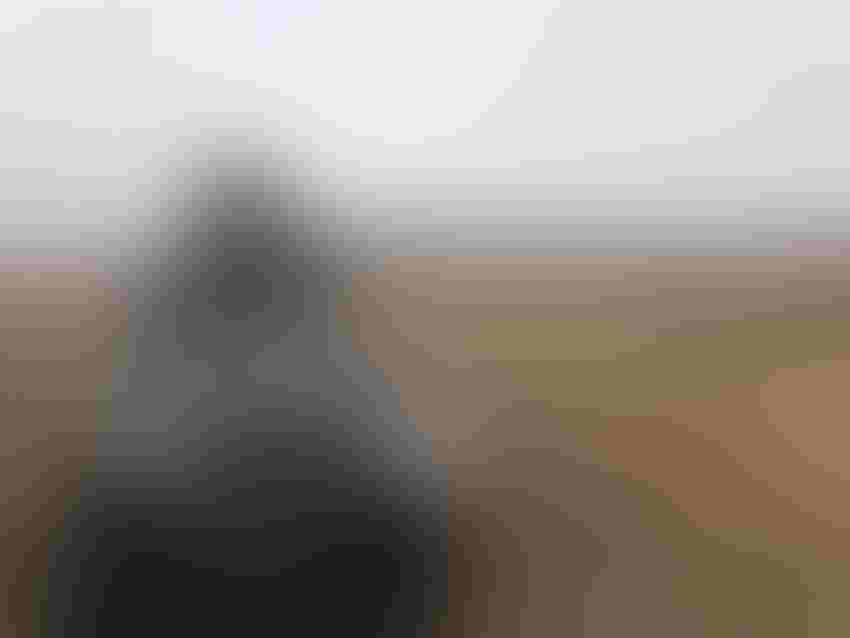 As a young producer, sometimes the uncertainty of what the future holds for me in this business can be frustrating. Working alongside my parents in our seedstock operation is truly a blessing, but the unknowns make it difficult to plan ahead at times.
Even as Tyler and I build our own herd, there will come a time where we will absorb the business my parents have worked 40 years to build. With that eventuality in mind, there are many questions.
When will Mom and Dad retire? What will the transition look like? How much money do I need to have rounded up in order to acquire the cow herd, equipment and other assets to keep the business rolling? What will our purchase agreement look like? How do the off-farm siblings come into play? What considerations need to be made there?
Yes, much of this is penciled out in a detailed transition plan my parents put together several years ago. However, the timing is the big variable that often has Tyler and I struggling to figure out how aggressively we'll invest in other areas of the business.
If retirement is within 3-5 years as my dad often hints, we need to be more conservative in our investments now to have the capital to expand at that time. If retirement is 15-20 years away (or longer), we can continue our growth model as usual with more time to make preparations for that transitional period.
I know I'm not alone as a millennial rancher in dealing with these uncertainties. I recently visited with an 86-year old farmer who was struggling to let go as he transitioned the agricultural enterprise to his grandson. Understandably, he had spent the last 60 years building that business, and I imagine that handing over the reins of control would be incredibly difficult.
This leaves the next generation in a sort of limbo until the transition plays out. Even the best written succession plans may not be clear to all parties. That's why communication is key.
Instead of letting resentment and frustrations build, the younger generation needs to ask questions, share concerns and clearly communicate the information we need, so we can effectively move forward without stress or worry about the future.
On the flip side, the younger generation needs to also understand that the current owners may not have all the details perfectly ironed out just yet. They may have concerns of their own in how and when the transition goes.
Patience goes a long way in cases like this, and the older generation could greatly help their children or grandchildren by simply communicating what their hesitations are or why they haven't made concrete plans for retirement just yet.
Even though the necessity for communication is great, having these conversations can be tricky. Talking about things like retirement, death and the transition of wealth is a delicate subject matter and needs to be approached in a way that clearly communicates your intentions and empathizes with the other party.
Elaine Froese is a farm coach and speaker who helps farming families have these conversations. I recently read an article from Froese that provides a blueprint for young people to encourage a healthy dialogue between themselves and the founding farm parents.
Froese recommends a heartfelt letter from the younger generation that includes five elements — exploration, collaboration, explanation, confrontation and affirmation.
Froese explains, "Exploration is the discovery process of seeking out the possibilities of how you might like to address an issue with another party. For a young farmer, it might be exploring a new business plan with the founders or folks who hold most of the equity in the operation.
"What opportunities do you want to explore on your farm? What letters of reference or testimonials do you have in your research to prove that it is a workable choice to engage? Writing the letter will help crystalize your commitment to the project and help think things through for your business plan."
On collaboration, Froese says, "The purpose of this letter is to agree on a working contract that clearly defines timelines, dates, venues, supplies, fees and expenses. When you want to collaborate on a project with a family member you usually talk about it lots, but how many documents are in place to be clear about roles and responsibilities?
"Many farm folks I know wish that they would have taken a few more steps to get things in writing so that they could refer to the original goals and expectations. A shareholder's agreement is a documented letter of collaboration. Do you understand what your shareholder's agreement says? Do you need to update it?"
Froese says an explanation letter can help convey your true thoughts and intentions. She writes, "The explanation letter is a powerful script to follow when you want to convey your thoughts and intent at a meeting but are not sure that you will be able to say everything quite the right way that you want it to go.
"I have seen this type of letter used as a powerful tool by a farm widow who was distressed that her adult children were fighting over how the father's estate had been carried out. She used the letter to read her thoughts at the opening of the family meeting. The children listened intently while their mother conveyed her angst at their bickering."
Froese says that when the tone of reconciliation had been set by the mother's expectations conveyed in her letter, the children discussed their next steps toward a better family relationship with an understanding of why the estate was executed in a certain manner. "People cannot read minds, so letters are a vehicle for building up understanding and starting robust courageous conversations."
Stop texting when you are angry, Froese says, and spend your energy toward penning a meaningful letter that conveys your emotions clearly.
She says, "I have used this approach when adults want to deliver a strong message of concern to another adult. In one case it was crafted by a husband and wife, then hand delivered to the party that needed to receive the message of concern."
This took time and deliberation over carefully chosen words. The power of hand delivery emphasized the openness for ongoing conversation and the seriousness of the need for the conflict to be dealt with.
You can make this even more impactful if the letter is handwritten, as long as your writing is easy to read, she says. "Sometimes these confrontation letters are hard to receive, particularly if you are like me and would rather just have a face-to-face conversation. Use the letter as a starting point, and as an invitation to have a face-to-face conversation."
Finally, a letter of affirmation can go a long way toward getting two parties on the same page.
She says, "One of my love languages is verbal affirmation. As a writer, I also love the power of the written word through cards and notes of affirmation.
"They are nice to see on social media, but those are fleeting comments. You can hold a card or letter of affirmation in your hand and pull it out again on hard days when you need a word of encouragement.
"I have seen this powerful letter used by a father-in-law who sought to empower his talented daughter-in-law. He wrote her a letter stating the many reasons why he thought that they should work together on the farm. That letter started a great relationship, and affirmed open, loving, respectful communication between them as a team."
You can read Froese's entire article by clicking here.
If you're headed into the holiday season with concerns weighing on your heart about the family business, don't ruin Christmas by airing your grievances at the dinner table. Instead, consider taking the time to write a heartfelt note that will open the door for future conversations with family members or business stakeholders.
The opinions of Amanda Radke are not necessarily those of beefmagazine.com or Farm Progress.
Subscribe to Our Newsletters
BEEF Magazine is the source for beef production, management and market news.
You May Also Like
---