Stand out from the herd with value-added marketing
Stand out from the herd with value-added marketing
Help your calves stand out through value-added programs that recognize management practices like quality nutrition and health protocols.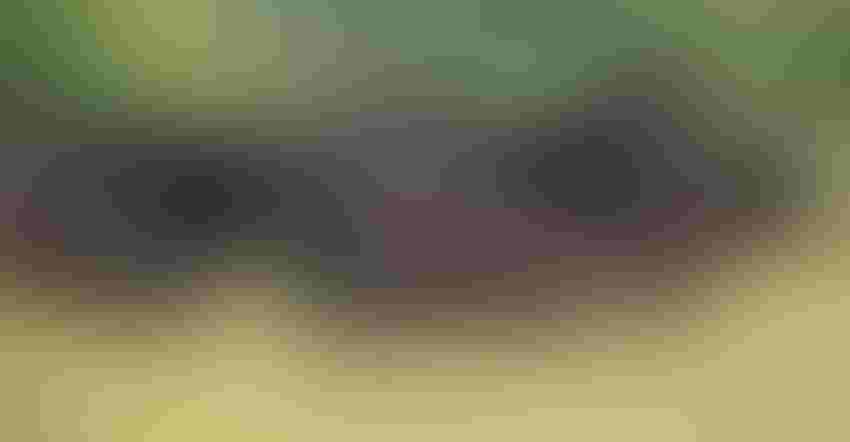 A value-added program that priortizes quality nutrtion, vaccinations and deworming can help calves standout at marketing time.
Submitted by Purina Animal Nutrition
It's never too early to start thinking about marketing calves. For spring calving herds, the decision is fast approaching as weaning looms, while fall calving herds have a little more time to plan. 
A consideration you may want to make before weaning and selling calves is whether to enroll your cattle in a value-added marketing program. 
What is a value-added program?
Value-added programs document and recognize cattle managed with strategies that aim to provide premiums at sale time. The goal of value-added programs is to help you capture additional profits from the investment you've put into your cattle by providing potential buyers with more information. For cattle buyers, a value-added program offers further assurance that calves are primed to perform in the next phases of production.
Management practices that may be included in a value-added program include number of days weaned, vaccination protocols, nutrition programs, implant/hormone-free status and genetic merit. 
Am I leaving money on the table?
It is important to keep a sharp pencil to maximize your returns.
As you approach the time to make your weaning and marketing decisions, it is important to evaluate what is currently happening regarding forage. For example, you may be currently experiencing dry conditions or drought, making early weaning a consideration to conserve forage resources. At the time of writing, prices for value-added lightweight feeder calves on video auctions have been favorable, creating an opportunity to capture timely profits and manage input costs.
Considering those factors, you must also weigh the benefits of investing additional time into weaning to help calves qualify for value-added programs.
Directly contacting a livestock market representative for a sale barn or video auction can provide further input on premiums they've observed for cattle in value-added programs versus those not enrolled. If there is a price difference between calves fitting your description and those in a value-added program, it is time to consider enrolling in a program.
How can I get started?
Value-added programs can be a bit intimidating. But you're likely already doing a large percentage of the requirements for these programs. Going the extra step and entering cattle into a value-added program ensures you're not leaving opportunity on the table. 
Start by researching what value-added programs are available and what their requirements are. Speak with a local nutritionist or a veterinarian to see what management adjustments might need to be made to fit a value-added program. 
Many value-added programs require verification of management practices. A third-party verification entity can help authenticate the management information you have. Third-party verification not only further assures buyers, but also allows your cattle to enter additional value-added programs. Make sure you reach out early and find out what the deadlines are to have cattle third-party verified.
Documentation and data commonly provided to a sale barn or video auction through a value-added program include:
Vaccines and dewormers administered

Whether calves have been implanted, dehorned or castrated

Nutrition prior to and after weaning
Documenting these details through value-added programs helps bring more attention to your calves at the time of sale.
It's also a good idea to reach out to your livestock market representative as soon as possible. Livestock market representatives are in tune with their buyers and can advise you when to provide calves and what management information their buyers need. Talk about any marketing programs, like the Purina® Plus value-added program, that help put together consistent groups of calves buyers seek.
If you're interested in enrolling calves in Purina® Plus, start by reaching out to your local Purina® dealer ahead of your anticipated weaning date. Purina® dealers are ready to help create a plan that works for you. Your local team will help you navigate using Purina® Plus in tandem with other value-added programs based on your unique operation and goals.
[1] McNeill, J. December 1999. Extension Animal Science, Texas A&M University. Value Added Calves.
[1] Bremer, M. September 2015. University of Nebraska-Lincoln Institute of Agriculture and Natural Resources. UNL Beef. Preconditioning Calves: Can it Add Value?
Subscribe to Our Newsletters
BEEF Magazine is the source for beef production, management and market news.
You May Also Like
---