States, Tribes Feeling Their Way Through Traceability Rule
States, Tribes Feeling Their Way Through Traceability Rule
The National Animal Traceability Rule, which went into effect on March 11, is a trial-and-error learning process.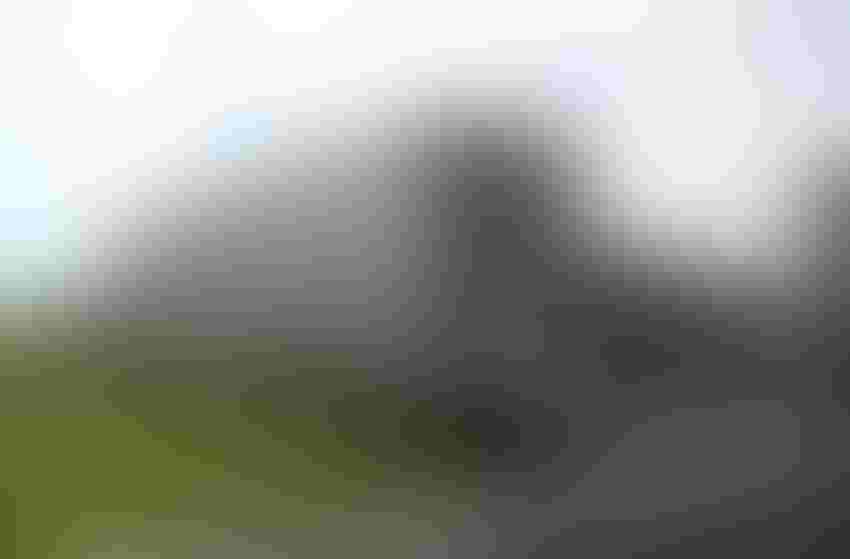 USDA's animal disease traceability (ADT) rule went into effect March 11. As individual states feel their way through the process and adopt rules and regulations in response to the new national standard, specialists encourage producers to stay informed on how the rule will impact them.
Wyoming State Veterinarian Jim Logan says the rule requires any sexually intact beef animal or bison over 18 months of age to have official ID prior to moving interstate. In addition, all dairy cattle, as well as all recreational and exhibition cattle of any age and gender are required to have official ID.
"Every state has its import requirements already in place, and the new rule doesn't change a lot in that way," notes Mississippi State Veterinarian Jim Watson. He says the rule is designed to limit impact and change within the livestock industry, while simultaneously expediting traceability to the point of origin in the event of a disease outbreak.
USDA-APHIS lists two circumstances when traceability requirements don't apply:
Situations when the movement of eligible livestock occurs entirely within tribal land that straddles a state line, and the tribe has a separate traceability system from the states in which its lands are located.

When livestock movement is to a custom slaughter facility in accordance with federal and state regulations for the preparation of meat.
Comments brought changes
The original proposed rule received 1,618 comments between August and December 2011, which USDA says it considered in drafting the final rule. Among the changes made was accepting a movement documentation form rather than an Interstate Certificate of Veterinary Inspection (ICVI), or health certificate, for all ages and classes of cattle when accepted by both the shipping and receiving states.
"This is the part that will make the most impact and be the most difficult for livestock producers and veterinarians to comply with," Logan explains. "This part of the rule states, 'Official ID tag numbers for any animal that is required to be identified will have to be recorded on the official ICVI as an individual tag number.' You can no longer put a range of numbers, or state that the animal is identified with official ID, as some states previously allowed."
However, Watson says individual states can use brand certificates, or produce their own documentation, called owner-shipper statements. This allows producers, or vets, to record individual numbers, thus allowing those numbers to be recorded prior to a veterinary examination for the health certificate. He and other state vets in the Southeast are currently meeting to develop a document usable in multiple states. Wyoming is also in the developmental stages of a similar document.
Allowing brands, tattoos and brand registration papers as official ID when accepted by the shipping and receiving states or tribes is another change USDA made following the comment period.
While many western brand states were encouraged to see such language, Logan says no state will accept brands alone as official ID.
USDA says other forms of acceptable official ID, if both shipping and receiving states agree to allow them, include the National Uniform Eartagging System (such as the USDA silver "brite" tag), an Animal Identification Number, or any other number system approved by the administrator for the official ID of animals.
In explaining what Mississippi and the surrounding area is likely to encourage producers to use for official ID, at least initially, Watson says: "Most of us in this area will be defaulting to the silver tags, then deciding what to do when it comes to accepting a registry-based form of ID. We're not brand states, and we also don't see a lot of radio-frequency ID (RFID) usage."
Meanwhile, Wyoming will also allow silver tags, as well as metal brucellosis vaccination tags (bangs tags), the new orange RFID brucellosis vaccination tag, and the 840 RFID (or non-RFID) tags. Logan notes that, over time, RFID tags and associated technologies may provide ways to increase efficiency, particularly in areas that receive high volumes of cattle.
Livestock markets get proactive
Large volumes of cattle requiring official ID will primarily be found in livestock markets, which are feeling the brunt of the responsibility for ensuring qualifying cattle are properly ID'd prior to being transported interstate.
"When this process started, we knew our markets would likely bear the majority of the responsibility for implementation and compliance," says Jody Donohue, Livestock Marketing Association (LMA) director of marketing and communication. "We believe the final rule is reasonable for market owners and producers to implement. The bottom line is that there will be some extra expense and extra steps we all have to take because of this rule. One thing that will minimize that expense and hassle is the allowance of backtags for cattle moving directly to slaughter."
She adds this will continue to be a learning process that will require patience and flexibility from all sectors of the cattle industry as implementation is perfected. One beneficial trend is that many states are collaborating with neighboring states to build consensus and consistency across state lines.
Donohoe says she's hearing of pushback in some regions of the country regarding the need to tag all dairy steers. "While we understand what USDA said in the final rule about the need for tagging, we have a number of members wondering if the extra time and expense is worth it on dairy steers since those are ultimately feeder animals. We're watching and monitoring that aspect of the rule very closely," she notes.
As things move forward and more states implement their own rules, Donohue encourages producers to be aware of their own state's requirements. At the same time, she says LMA members are preparing to help farmers and ranchers comply when cattle are shipped, both within and outside state of origin.
"Farmers and ranchers need to comply with what is required in their own state. But a producer can't be expected to try to anticipate what might be needed before they take their cattle to market. Our members are committed to helping their buyers and sellers deal with this," Donohue says. She urges a cooperative attitude and patience across the industry to maximize success and reduce problems as all sectors learn to live with the new ADT rule.
Confidentiality of information
USDA says traceability information is maintained at the discretion of the states and tribal nations. The information systems used to support animal disease traceability are designed so information can be provided to USDA and other states/tribes when needed for animal disease programs, and follows secure data standards to ensure compatibility of all databases.
USDA says it believes producer information gathered through animal disease traceability efforts should be treated as information maintained under existing disease programs regulations. Therefore, it's exempt from provisions of the Freedom of Information Act.
Heather Hamilton is a rancher and freelance writer based in Lance Creek, WY.
You might also like:
10 Best Forage Mower-Conditioners For 2013
Resolution Should Prevent Meat Inspector Furloughs
Lack Of Traceability System In U.S. Is A Homegrown Trade Barrier
Subscribe to Our Newsletters
BEEF Magazine is the source for beef production, management and market news.
You May Also Like
---