Story of Dorothy Stover Hall inspires this ranching mom
Story of Dorothy Stover Hall inspires this ranching mom
A documentary titled, "Solitary Strength" is the story of the American West and the role of females in agriculture. The film serves as an inspiration for this ranching mom, and maybe you'll enjoy it, too!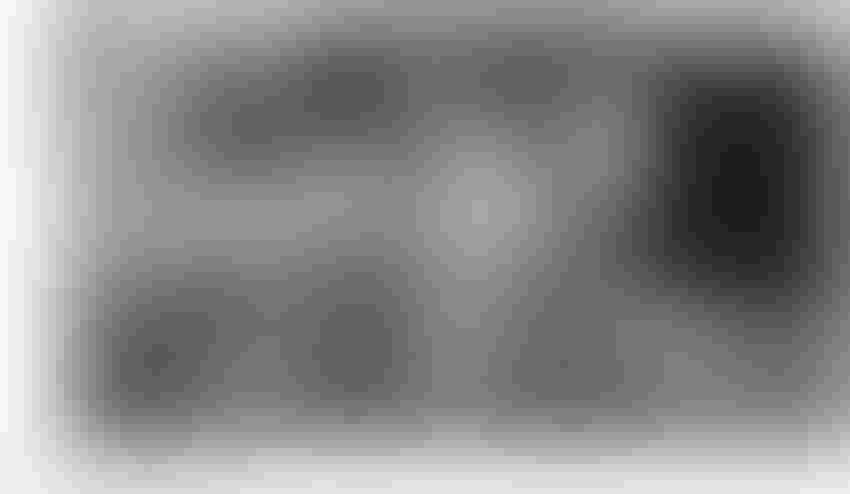 Last week was one of those times where you have a lot of balls in the air and looking back you wonder how you juggled them all without dropping one.
Okay, maybe I dropped a few — the house didn't get cleaned and the dishes piled up — but we managed to keep the kids, the cattle and our jobs intact, so we're calling it a win.
READ: 9 tips ranchers can do to ward off stress
It was a week with our oldest getting sick and needing to be picked up from preschool. Our middle, thankfully, was at daycare and didn't catch the sick bug from his sister (not yet anyway). Our youngest was teething and up all night, and Tyler and I were running on little sleep.
Add in the usual blog deadlines, ongoing projects, bills to pay and other responsibilities, and we were starting to get overwhelmed. Throw in a few doctors' visits, and our usual schedule and routine was thrown out the window!
Combine that with selling calves at the sale barn, helping with the fencing project we have going on at the ranch, hauling water to the cattle grazing corn stalks near said pasture receiving the new fence, preparing for a road trip for a speaking engagement I have later this week and showing our private treaty sale heifers to perspective clients. Needless to say, it became a crazy week in a hurry.
As a ranching mom, I can't say weeks like that aren't typical for us. I can totally relate to the "harvest widows" who are single moms during the planting and harvest seasons.
READ: Documentary to highlight women in agriculture
However, in the cattle business — with Tyler and I both maintaining off-farm jobs — the demands of our livestock that need to be squeezed into evenings and weekends make it feel like we are always moving 110 miles per hour with no downtime in sight!
Not that I'm complaining. I think life would get boring otherwise. Our kids are learning by watching their parents work hard, manage their time wisely and hustle toward a shared goal. There isn't much time for lolly-gagging or socializing.
In this season of life, we are just keeping our noses to the ground, putting in long hours and trying to carve out our place in life. It's fulfilling work, and for that, I'm happy.
Yet, I have moments where I think life could be easier if we had chosen a different path. It's in those moments where I look back on the ranch women who came before me.
They didn't balk at the long hours or tedious work. They managed to juggle kids, cattle and farming with grace. They didn't ask for special treatment or honorable recognition. They just did the work at hand, and the fruits of their labor were evident after years of discipline and effort.
A perfect example of a heroine in agriculture is Dorothy Stover Hall, a California cattle rancher who purchased a 130-acre cattle ranch at age 26 and raised twin daughters on the range by herself during the Great Depression.
READ: 5 reasons why women are agriculture's best resource
I recently read Hall's story in an article titled, "Lone cattlewoman was successful, respected," which was printed in the Chico, Calif., Enterprise-Record.
Written by Laura Urseny, the article introduces Hall and shares news about a documentary featuring this incredible woman. Titled, "Solitary Strength," the documentary was released in 2016.
Urseny writes, "She was a contradiction. She was so smart — with a college degree. She wanted to be a physical education instructor. No one would hire her during the Depression. So she wound up working for Butte County Probation Department in Chico. It was her paycheck from the county that bought the Rock Creek Ranch in 1936.
"Hall's herd of beef cattle grew to about 150-strong, and with help, she herded the cows from Chico to Chester, for summer pasture, a seven-day horseback ride up rocky gulches and treacherous slopes. She was remembered for her gentle handling of the cattle, no rousting or shouting to get the herd moving, but just quiet, calm directions."
Read the entire article by clicking here.
"Solitary Strength" depicts Hall as an authentic working woman with a spirited determination. A historical documentary, the film shares stories of the American West and women's history.
Watch the trailer by clicking here.
To view the documentary, you can purchase it by clicking here.
Every woman in agriculture has a unique story, and Hall's story reminds me that if you have a little grit and a won't-quit attitude, anything is possible.
This life may not always be easy, but it's a worthwhile life, one that I'm proud to share with my husband and our three children. May they inherit the hard work ethic and appreciation for the land and the livestock that was instilled in us from a young age, and may they put those skills to use, no matter where life may take them.
The opinions of Amanda Radke are not necessarily those of beefmagazine.com or Farm Progress.
Subscribe to Our Newsletters
BEEF Magazine is the source for beef production, management and market news.
You May Also Like
---