4 nutritional headlines that endorse meat
4 nutritional headlines that endorse meat
In the midst of so many negative stories about animal agriculture, positive, pro-beef headlines need to be shared far and wide.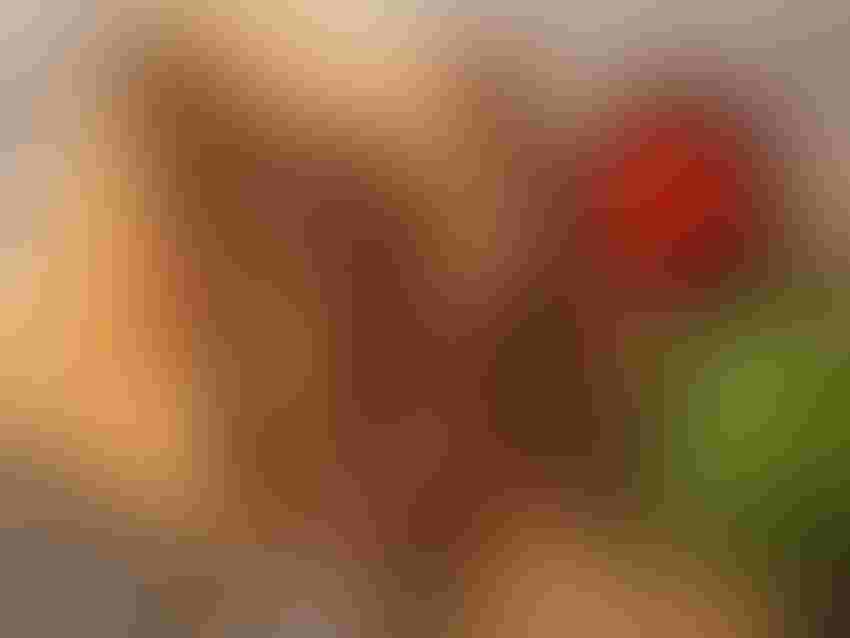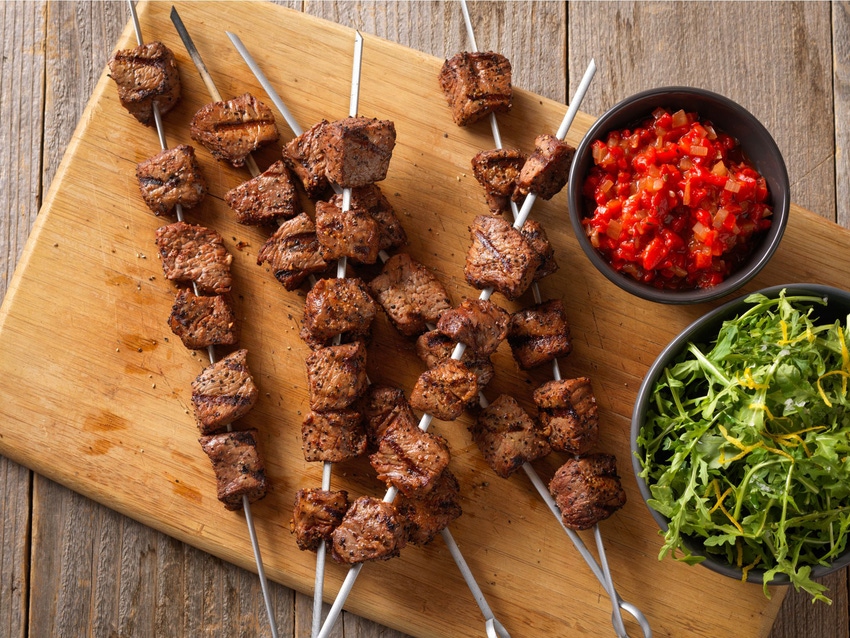 As the year draws to close, Americans will have consumed 222 pounds of meat in 2018 — a record high that indicates animal fats and proteins are definitely back in style.
America's growing appetite for meat is great news for beef producers. This year will definitely be remembered for the tremendous growth in demand here and abroad.
However, 2018 will also be notable for the increasingly heated conversations surrounding climate change, animal welfare, sustainability and how food gets from pasture to plate.
Consumers want more information, and while we have a great story to tell, activists are eager to speak on our behalf. As a result of the smear tactics and negative headlines, I fear we are facing an even wider gap than ever before between producers and consumers.
Yet, I'm noticing a trend where some writers are going against the grain and actually endorsing animal fats and proteins. In the face of the usual headlines that blame cows for everything from pollution to heart disease, these writers are looking at common sense research and concluding that beef is healthy for people and the planet.
While these articles are far from perfect, the tone and messaging are both positive about meat. I've rounded up a few of these pro-meat articles for you to share with friends on social media. Here's a recap of the latest noteworthy news about meat eating and health.
1. "The puzzling link between vegetarianism and depression" by Hal Herzog for Psychology Today
Herzog writes, "A longitudinal study of 14,247 young women found that 30% of vegetarians and semi-vegetarians had experienced depression in the previous 12 months compared to 20% of non-vegetarian women. Researchers examined mental health issues among a representative sample of 4,116 Germans including vegetarians, predominantly vegetarians, and non-vegetarians and found that more vegetarians than meat eaters suffered from depressive disorders in the previous month, the previous year, and over their lifetimes."
2. "Healthiest diets include meat and dairy, say health professionals" as published in the Calgary Herald
In a statement from the Canadian Clinicians for Therapeutic Nutrition, "We do not believe the evidence supports a global, population-level switch to a plant-based diet. In fact, a comprehensive review of the scientific evidence for a plant-based diet published this year concluded that the current evidence is insufficient to conclude that a plant-based diet is generally healthy, and expressed concerns related to specific subgroups of the population.
"We believe that Canadians should be encouraged to maintain nutritious, whole food animal-based products such as meat and cardio-protective full-fat dairy in their diet if they choose, not because of any impact on the meat industry's profits, but because animal products have always been a cornerstone of a healthy diet for humans. To our knowledge, there is no record of a population eating a plant-based diet in the history of human evolution; humans evolved eating meat and eggs and eventually, dairy.
"A Food Guide directive encouraging a plant-based way of eating may have unintended, but not unforeseen, consequences. Nutrient requirements must continue to be met, and plant-based diets must be carefully constructed to include supplementation of the nutrients that are difficult and/or impossible to obtain when excluding meat products, such as B12, absorbable iron, zinc and long-chain omega 3 polyunsaturated fats.
"The potential negative effect of phytoestrogens on children is also a serious concern. The authors mentioned a reduced incidence of cancer. In fact, while some studies found that although the overall incidence of cancer was reduced, the incidence of some cancers is actually increased in an exclusively plant-based diet, as are some other diseases."
3. "Being vegan makes you mentally disabled, warns top Danish doctor" published in the Pluralist
Here's an excerpt, "Dr. Allan Lund of Rigshospitalet in Copenhagen highlighted the risks of a vegan lifestyle for young people in an ​appearance last week on Danish TV.
"Such a diet may involve developing different brain symptoms, with muscle weakness, poor contact, and epilepsy," he told TV4. "And in the long term mental retardation."
"According to Lund, his hospital has recently treated a number of vegan kids with such problems. The news program aired amid a national debate in Denmark over the growing phenomenon of parents putting their children on a plant-based diet."
4. "5 reasons beef is actually good for you" as published on BT.com
Nutritionist Shona Wilkinson lists these reasons to keep beef in your diet including: it builds muscle, helps fatigue, heals wounds, promotes strong bones and gives you energy.
It's worth mentioning that the negative headlines about beef probably outnumber the positives 100 to one, so anytime you see something that endorses meat as part of a healthy diet, we need to share it far and wide. Next week, I'll blog about some recent negative headlines I've seen and offer strategies for how to respond.
The opinions of Amanda Radke are not necessarily those of beefmagazine.com or Farm Progress.
Subscribe to Our Newsletters
BEEF Magazine is the source for beef production, management and market news.
You May Also Like
---