Dairy farmer explains why cattle can eat Skittles
Dairy farmer explains why cattle can eat Skittles
Yes, cows can eat candy and be healthy, too! Check out this cattle nutritionist's explanation following news about cattle eating Skittles.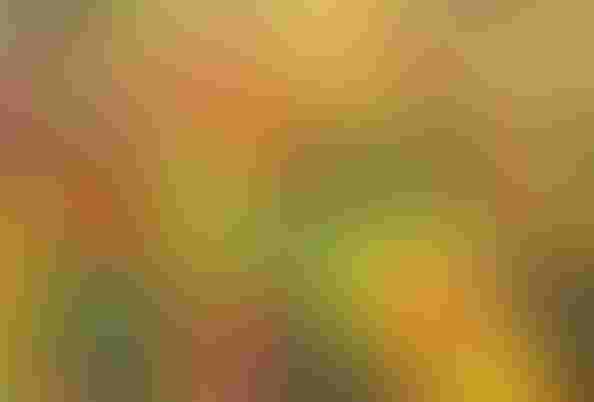 A closeup of a bowl of Skittles (Photo by Otto Greule Jr/Getty Images)
Otto Greule Jr / Getty Images Sport
Last week, a load of Skittles spilled on a highway in Wisconsin, causing travelers and the local sheriff to wonder where was that candy headed?

According to an article from CBS News, hundreds of thousands of red Skittles had piled up on the highway, and the Dodge County Sheriff's Department worked to investigate and clean up the spillage.

After doing a little digging, the Dodge County Sheriff's Office reported, "The Skittles were confirmed to have fallen off the back of a truck. The truck was a flatbed pickup and the Skittles were in a large box. Due to it raining at the time, the box got wet and gave way allowing the Skittles to spill out on the roadway. It is reported that the Skittles were intended to be feed for cattle as they did not make the cut for packaging at the company. In the end these Skittles are actually for the birds!"

Following the news that cracked and discarded Skittles had littered the road, it came as no surprise that soon after, the media and online readers were questioning whether a candy diet is healthy for cattle.

CBS News explained the use of food by-products intended for use in cattle feeds, and reporters interviewed Josh Cribbs, cattle nutritionist and American Maine-Anjou Association director of commercial development.

Cribbs told CBS, "Which food byproducts get used for cattle feed varies depending on what's available in the region and particular time of year. In places like Texas, for instance, citrus rinds are common." Cribbs said a specific product would not be used alone, but be mixed with other ingredients to achieve a particular nutritional profile.

"You might think, 'Oh my gosh, they might be eating a Skittle.' In reality, that piece of candy is being broken down," he said.

READ: Mars investigating spilled Skittles headed for cattle feed

Yet, despite this being a commonly accepted industry practice, skeptics remain with media attention escalating on the topic.

Laura Daniels, a cattle nutritionist and Wisconsin dairy farmer at Heartwood Farm, responded to the questions and online rhetoric with a Facebook Live session. She did a great job of explaining how sugar is used as energy to break down the healthy bacteria, fiber and protein found in a calculated mixed ration. Watch her explanation of how cattle can eat candy and be healthy, too, by checking out her Facebook page here. With a video that's been viewed 132,000 times, I promise it's a good one!
The opinions of Amanda Radke are not necessarily those of beefmagazine.com or Penton Agriculture.
Subscribe to Our Newsletters
BEEF Magazine is the source for beef production, management and market news.
You May Also Like
---