The Nutritional Value Of Distiller's Grains Is Changing
The Nutritional Value Of Distiller's Grains Is Changing
As ethanol plants look for ways to extract more value from distillers grains, the nutritional value of the byproduct is changing.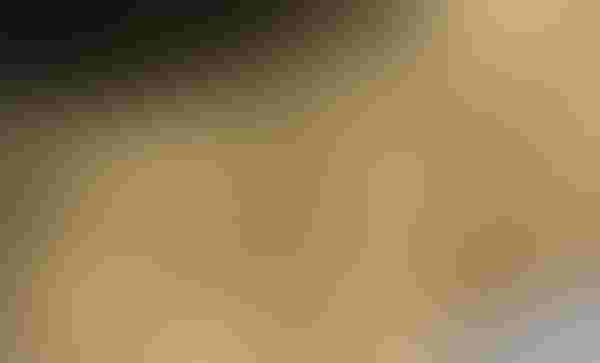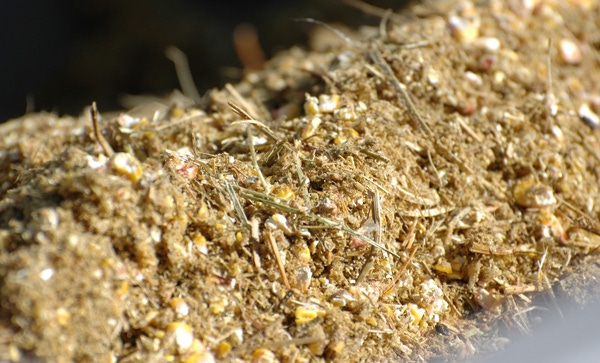 It's been said that the more things change, the more they stay the same. While that may be true in many cases, the opposite happens when the item that's changing is a byproduct such as distiller's grains. Indeed, for cattlemen who use distiller's grains as a protein and energy supplement for wintering cows or stockers, or in feedyard rations, changes in the nutrient profile of the byproduct could well be a game changer.
At least that's what 3K Cattle Company near Holyoke, CO, found out recently when the ethanol plant that supplies their distiller's grains told them it would start stripping out the oil from the distiller's product. 3K is owned by Randy Kramer and sons Bret and Chad. They feed around 7,000 head/year in their family-operated feedlot, and farm around 1,300 acres of corn.
 They've used wet distiller's grains in their feedlot ration off and on for quite a while. "It's a good product," Chad says, particularly as a protein source. But with the drop from around 10% fat to 2%-3%, they've had to adjust their ration accordingly, replacing much of the distiller's grains with both dry and wet corn to keep the energy level of the ration consistent.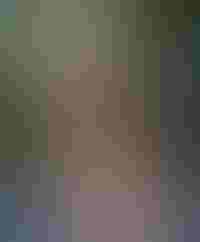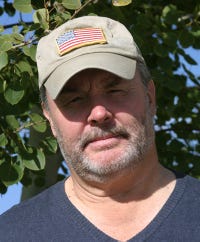 Steve Connor, Nutritionist, Midwest PMS
That's been a relatively easy switch for 3K and other feedlots that Steve Conner works with, particularly now with more competitive corn costs. "I've alerted my feedyards that we're going to check fat levels even more consistently than we were," and figure a least-cost ration with an even sharper pencil, says Conner, a nutritionist with Midwest PMS. In fact, like 3K, some of his clients have cut back or even quit using distiller's grains as they look to make up the difference in fat level.
From the ethanol plants' perspective, removing the corn oil and using it to make biodiesel is a good business move because it adds value to the byproduct. However, Kramer is concerned that many cow-calf and stocker operators who feed distiller's grains as a winter supplement may not be aware that some plants are removing much of the energy.
That's why Justin Waggoner, beef systems specialist with Kansas State University Extension in Garden City, advises cattlemen to know their supplier and test their feed supplies. "We want to know exactly what we're feeding from the nutrition and cost standpoints."
Subscribe now to Cow-Calf Weekly to get the latest industry research and information in your inbox every Friday!
 In most cases, protein is the main concern for a wintering cowherd. "Under normal circumstances, we have a relatively abundant supply of moderate to low-quality forage – dormant native grass," Waggoner says. "So protein is our most deficient nutrient. When we move into a situation a lot of us have been in due to drought, our forage supply has been critically limited. In that scenario, we can be limiting in both energy and protein."
That's why it's helpful to work with a nutritionist as you develop your winter supplementation strategy. If you've been feeding distiller's grains as your winter supplement, it's important to know whether or not the product is different now and if you're buying the nutrients you need.  And if it isn't, what adjustments are necessary to ensure you come out next spring with the desired results.
"Price (distiller's grains) on a cost/unit of protein basis and on a cost/unit of energy basis," Waggoner advises, and make sure you're providing adequate levels of both for your situation. Even with a lower energy content, distiller's is still a good protein supplement. But if you're in an energy-limiting situation, and your ethanol plant is removing the corn oil, the reduced fat content will lower the amount of energy supplied. Thus, the distiller's grains you're feeding may or may not adequately provide the level of nutrition your cows need, depending on your situation. And, Conner says, depending on its price point, there may be cheaper protein sources as well.
"We do something and 270 days later for a cow-calf guy, we don't get the result we thought we were going to get," Conner says. "There's no way to go back. So make sure you check everything you're doing."
You might also like:
Fetal Programming Studies Show Supplementation Pays
Photo Gallery: Generations On The Ranch
44 Fast Laughs From Rubes Cartoons
Modified-Live Vs Killed Vaccines - Which Is Better?
Subscribe to Our Newsletters
BEEF Magazine is the source for beef production, management and market news.
You May Also Like
---