Of fed cattle price discovery and the American bison
Of fed cattle price discovery and the American bison
Issues driving to the heart of the beef business will continue. It is only through frank and open, yet reasoned and considerate discussion, that we will solve them.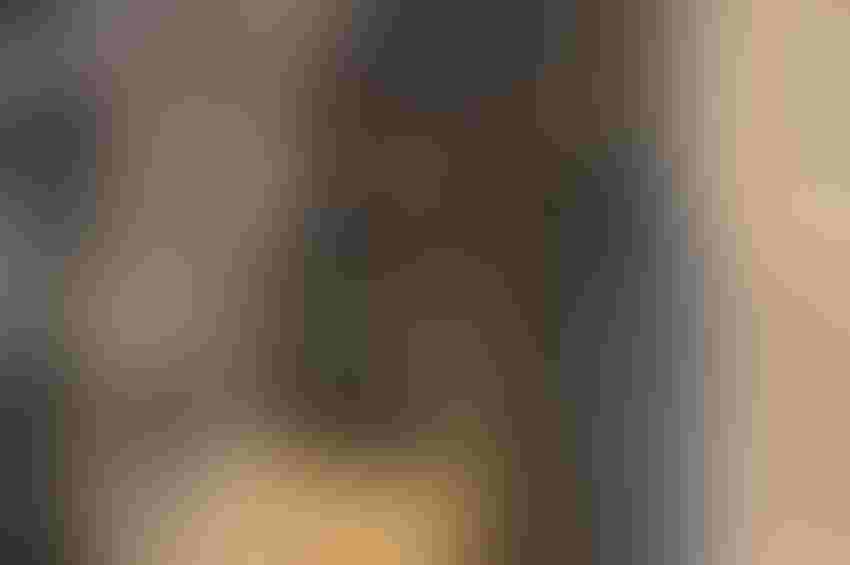 By now, many of you have read or heard about the report from the NCBA Regional Triggers subgroup on the triggers recommended for achieving more robust price discovery in the fed cattle market. Not much chatter has surfaced about the report, at least none that has hit my inbox or phone. I suspect that's because most cattlemen's organizations are still digesting what the report recommends.
In short, the subgroup recommends, to avoid tripping triggers in any given quarter, each region will have to:
Achieve no less than 75% of the weekly negotiated trade volume that current academic literature indicates is necessary for robust price discovery in that specific region.
Achieve this negotiated trade threshold no less than 75% of the reporting weeks in a quarter.
Achieve no less than 75% of the weekly packer participation requirements, to be determined in short order, and assigned to each specific region (more later).
Achieve this packer participation threshold no less than 75% of the reporting weeks in a quarter.
READ: Report tackles fed cattle cash volume and packer participation
We'll provide an analysis of the report as time permits. In the meantime, the report raises a few questions.
A couple of those questions are struggling to take the lead in my mind as to which are the most important. But let's start with the consumer, because without strong consumer demand, we're toast.
In a commodity market, which the cash market for fed cattle most certainly is, there is no differentiation for quality. In the past, it's been reported there is as much as a $300 per head difference in value, based on the quality of the carcasses, in a pen of fed cattle.
In the days of old, that meant packers paid an average price for the pen. In other words, the lower-quality cattle earned a premium and the better cattle got discounted.
Related: So what's all the fuss over price discovery?
In my many years of close involvement in the cattle feeding segment of this business, I saw the transition from the cash market to the marketing arrangements that now dominate. One positive outcome of that transition is that the incentive to produce better quality cattle now exists.
So, will a move to greater numbers of fed cattle sold on a commodity market diminish the overall quality of beef products available to consumers? Or will a higher proportion of fed cattle sold as a commodity increase the demand and therefore, the premium opportunity for program cattle? Will that force lower-quality and therefore lower value cattle into the cash market, thus creating downward pressure on cash cattle prices?
The other question crowding my mind is this: Is the cash market for fed cattle the best place to establish price discovery? There are a number of reasons why the various alternative marketing arrangements (AMA) have come to the fore. Most have to do with economic efficiency.
Given that a good many cattle are now sold under some sort of AMA, wouldn't it be in the beef business' best interest to explore a way to determine price discovery in the markets where the majority of fed cattle are sold?
Related: Politics and beef production: Can legislation cure what ails the beef business?
Cattle feeders who want to sell their cattle in the cash should be able to continue to do so. In some regions, that's a significant percentage of the fed cattle trade. So the discussion should revolve around the most accurate and transparent method to establish a price point. In my opinion, moving forward is a better choice than going backward.
Back to the present: I encourage you to read the full report and ask your own questions. Then let your state cattle association know your thoughts and reactions. That's the only way we'll move our business forward.
Changing gears
That grinding noise you hear is my brain and yours changing gears to the methane issue. Matt Cherni, a veterinarian from Sheridan, Wyo., called the other day to ask this question: Why haven't we compared the number of bison in the U.S. a century or two ago with the number of cattle now?
That's a good question, and it gets to the heart of the answer as to why cattle aren't a major contributor to climate change. So here are some talking points for you to use, should you find yourself involved in a discussion about cattle and climate change.
Related: Mitloehner clears the air on cattle and climate change
According to the U.S. Fish and Wildlife Service, there were an estimated 30 million to 60 million bison in the U.S. in the 1700s and 1800s. Cherni told me that Lewis and Clark estimated between 60 million and 100 million. USDA's National Agricultural Statistics Service estimates there are 94.4 million cattle in the U.S. now.
That means, as Frank Mitloehner often points out, the environment has long dealt with methane emissions from ruminants, and there's a 10-year methane cycle to take care of it. Mitloehner is a professor at the University of California Davis and is an internationally recognized expert on air quality issues as related to agriculture.
Issues driving to the heart of the beef business will continue. It is only through frank and open, yet reasoned and considerate discussion, that we will solve them.
Subscribe to Our Newsletters
BEEF Magazine is the source for beef production, management and market news.
You May Also Like
---