Why livestock sales contracts should be in writing
Why livestock sales contracts should be in writing
Tiffany Lashmet in her latest Texas Ag Law Blog discusses a case that illustrates the importance of livestock sales being in writing and the necessity to pay attention to corporate formalities.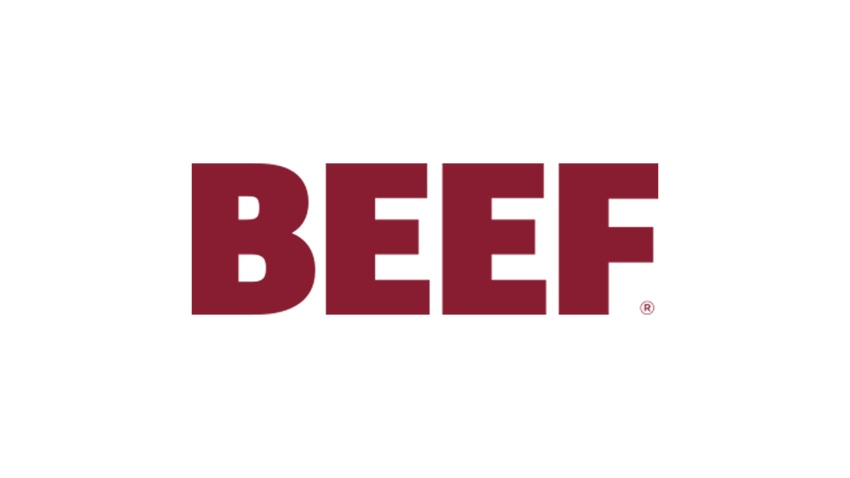 Case emphasizes the importance of written livestock sales contracts.
gyro / iStock / Getty Images Plus
The Texarkana Court of Appeals recently issued an opinion in Lee v. Jorgenson, which offers a critical reminder about the need to have all livestock sales contracts in writing. [Read opinion here.]
Background
Ralph Lee sold Waygu cattle to TJ's Land and Cattle Company, LLC, ("the LLC") of which Tom Jorgenson was a member. Lee alleges this was a "handshake deal" that was memorialized in a Cattle Purchase Agreement ("CPA"). The CPA was not signed by Jorgenson or anyone representing the LLC, but did include price terms for Waygu steers, stated bills were to be sent to "TJ's Cattle Co" and noted that payments had been made by "TJ's Cattle Co. LLC." Lee claims to have had no knowledge that an entity was involved in the deal, which he says he negotiated with Jorgenson.
Lee filed suit against Tom Jorgenson claiming that he still owed $76,104.56 that remained unpaid pursuant to their agreement. Specifically, he brought claims of breach of contract, unjust enrichment, and quantum meruit.
In response, Jorgenson claimed that Lee failed to deliver the cattle in conformity with the contractual requirements, the suit was filed against the wrong party as it was not Jorgenson, but the LLC that was a party to the contract, the statute of frauds barred Lee's claims or an oral contract, a quantum meruit claim was barred by an express contract, and that recovery for unjust enrichment was barred by the statute of limitations.  Jorgenson also claimed that Lee was aware of the LLC as the two talked about their companies often. He introduced evidence showing that all payments for cattle were made by the LLC, and he did not make any personal payments.
The trial court issued a directed verdict in favor of Jorgenson. Lee appealed.
Appellate Court Opinion
The Texarkana Court of Appeals affirmed. [Read opinion here.]
Oral Contract
Lee's arguments based on the contents of an oral agreement were invalid because of the Statute of Frauds. Under Texas law, a contract for the sale of good for $500 or more must be in writing and signed by the person charged with the agreement or by the person legally authorized to sign for him. See Tex. Bus. & Com. Code 26.01. Texas law is clear that cattle are considered "goods." See Tex. Bus. & Com. Code 2.105(a) Thus, because this case involved goods and the price was more than $500, the alleged oral contract was subject to the Statute of Frauds. This made Lee's claims relating to an oral agreement properly dismissed.
Cattle Purchase Agreement
Lee argues that the CPA satisfied the Statute of Frauds. The court, however, disagreed as the CPA was not signed by Jorgenson or anyone acting with authority on behalf of the LLC. The bigger issue, however, was that the LLC that allegedly entered into the CPA was not a party to the case.
Proper Party
The court held that Lee brought his lawsuit against the wrong party. The court noted that "a bedrock principle of corporate law is that an individual can incorporate a business and thereby normally shield himself from personal liability for the corporation's contractual obligations." Here, the LLC was identified as the buyer in the CPA and was the party who made the payments to Lee, it should have been named as a defendant. Jorgenson, in his individual capacity, was not a proper party to the suit as he was not a party to the CPA. Again, this claim was properly dismissed.
Quantum Meruit 
Quantum meruit is an equitable theory intended to prevent unjust enrichment when there exists an implied agreement to pay for goods or services. Generally, in order for recovery under quantum meruit to be available, there must not be a valid contract covering the services or materials. Lee admitted that the CPA was a valid contract. The existence of a contract precluded recovery under quantum meruit.
Unjust Enrichment 
Lee's unjust enrichment claim was barred by the two-year statute of limitations. This claim related not to the CPA, but to another alleged oral agreement. Lee claims that Jorgenson needed to leave some cattle at Lee's place for a few weeks and agreed to pay for feed and care.  The cattle were taken from Lee's property by January 2018. Therefore, the latest, the unjust enrichment claim arise in January 2018. The unjust enrichment claim based on an agreement to pay for feed was not filed until May 2020. Since this was outside the two-year bar for unjust enrichment claims, the court properly found in favor of Jorgenson.
Based on this, the court affirmed the trial court's verdict in favor of Jorgenson and a take-nothing judgment for Lee.
Key Takeaways 
First and foremost, this case illustrates why it is so important for sales of livestock to be put in writing. Because of the Statute of Frauds, any sales of livestock over $500 must be put in writing to be a legally valid contract.
Second, it is critical that a written agreement be signed by the person to whom it is to be enforced. Here, that meant the CPA would have to be signed by Jorgenson or someone else on behalf of the LLC, which was the party to be charged.
Third, this case is also a good reminder to be careful to pay attention to corporate formalities. Here, it was the LLC, rather than Jorgenson individually that was the party to the contract. This was a critical distinction that Lee either did not understand or overlooked when filing the lawsuit. Beyond this context, keeping this in mind is important anytime an entity is involved. For example, when entering into a contract, parties should always be sure the contract is drafted with the proper entity listed. Another example where this can arise is with regard to insurance. When purchasing farm and ranch insurance, it is critical to ensure that the policy is written in the name of the entity that actually owns the property.
Source: Texas A&M AgriLife, Texas Agriculture Law Blog
Subscribe to Our Newsletters
BEEF Magazine is the source for beef production, management and market news.
You May Also Like
---