On HSUS, animal welfare, law enforcement and pet rescues
On HSUS, animal welfare, law enforcement and pet rescues
What happens when a vegetarian non-profit animal rescue owner and a cattle ranching BEEF blogger get together? We find common ground and send HSUS packing.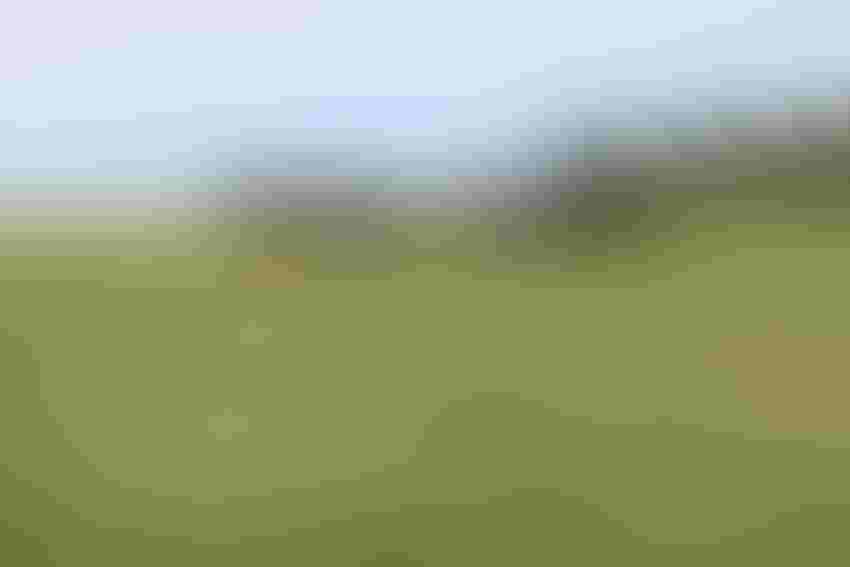 Earlier this summer, a locally-run animal shelter in my hometown scheduled an event alongside the Humane Society of the United States (HSUS). The event was created for local law enforcement, and HSUS officials were slated to come speak about detecting, arresting and following through with animal abuse cases.
The event was certainly timely as it was recently published in our local paper that a woman was arrested for hoarding 31 feral cats in her home. And while that case in itself is a topic for another day, it is becoming increasingly apparent that animal welfare issues are very top of mind in our rural South Dakota community.
Of course, an event hosted by HSUS also places the spotlight on area livestock producers, which gave many of us pause for concern.
When the agricultural community got wind of this seminar, many asked why our rural town would welcome a known extremist activist group who would love to eliminate pet ownership and livestock production altogether when we have exceptional, talented experts in the field of animal welfare in our own community.
Long story short, the event was canceled, and although we had won the battle, the victory left a sour taste in my mouth. Did we as an agricultural community look paranoid to not allow HSUS to come speak? From an outsider looking in, did our collective outrage look like we had something to hide?
I'm good friends with a girl in our community who runs a coffeehouse and a non-profit animal rescue. Admittedly, I'm slightly addicted to her caffeinated beverages, which help me fuel my busy days, so I'm often frequenting her drive thru line to get my latte fix.
Her and I recently discussed this canceled HSUS event, and in our chat, we realized that her priorities as a pet rescue owner and mine as a cattle rancher were very much the same. Now that's saying something as she's a devote vegetarian, while I'm a pretty passionate carnivore.
And despite our differences in diets (which are likely both dictated by our morals, ideals and health goals), we found common ground and have decided we can be allies and friends, not bitter enemies like we often see on Facebook and in the mainstream news.
At the end of the day, we both respect each other's work, and that makes for really dynamic and productive conversations where we can evaluate all sides of topic like animal welfare.
Isn't it refreshing to come from two totally different places and find shared values? Wouldn't it be wonderful if we could do more of that as a society?
Anyway, after our conversation we both realized that whether you're a rancher, a rescue owner or a pet lover,  we all want animals to be treated well, and we all should rely on the expertise, experience and advice of our community's veterinarians, nutritionists and animal supply stores, not extremist animal rights lobbyists from Washington, D.C.
We agreed that we didn't need HSUS to come in and tell law enforcement how to police for wrongdoing. Instead, we would be better off connecting with these local resources and having discussions about how rescues and ranchers alike can be part of the solution.
What's more, it's these boots on the ground folks — the ones who are saving the 31 feral cats from a bad home and the ones who are treating a sick calf in the pasture who is suffering from summer pneumonia — it's these folks who are passionate and knowledgeable about the ins and outs of animal care. And it's these folks who are best equipped to serve as resources for police officers and investigators.
So to our local law enforcement, I welcome you to the ranch to ask questions, learn about how we care for our cattle and discuss concerns you may have about animal welfare. Our agricultural community is ready and willing to have meaningful and important discussions with you!
Once you've visited the ranch, pick up a hot cup of coffee and head to the local rescue where you'll discover a different set of experiences and priorities, but the same goal of ensuring that animals in our area are well cared for.
And to the outside lobbyist groups who just want to stir up a hornet's nest, you better stay in the swamp. You're not welcome here.
The opinions of Amanda Radke are not necessarily those of beefmagazine.com or Farm Progress.
Subscribe to Our Newsletters
BEEF Magazine is the source for beef production, management and market news.
You May Also Like
---