1980s vs. 2019: Comparing and contrasting two downturns in the ag cycle
1980s vs. 2019: Comparing and contrasting two downturns in the ag cycle
What's different in today's agricultural economy compared to the crash of the 1980s? One economist provides some insight and points out the opportunities in this current market lull.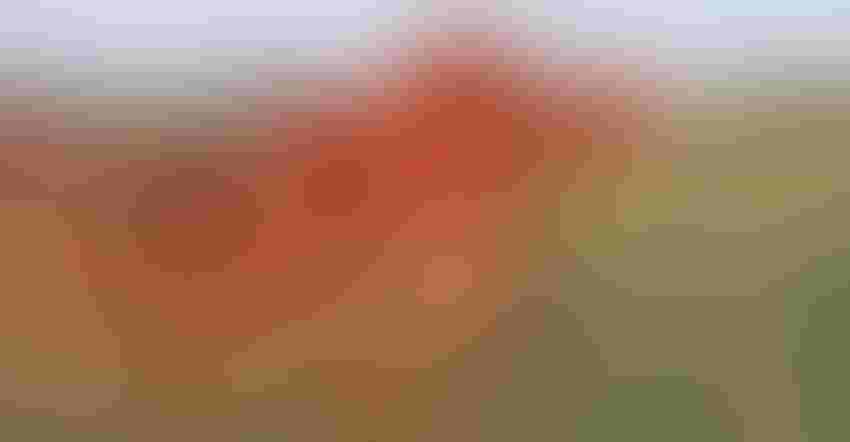 There's a common theme that's been happening in my rural agricultural community, and it's something that may be happening in other farm and ranch towns across the nation.
It seems that there are more acreages posted for sale, more foreclosures, more bankruptcies and more divorces as many agricultural families face financial challenges both in and outside their control.
It's scary to me, especially as a young producer. And as I see people packing up their dreams to be in production agriculture and moving to town for more secure jobs, it's a harsh reminder to keep my finances tight and to keep my eyes set on our long-term goals for the ranch.
I recently read Bell Bank's Agviews report, released in June. Featuring some of the nation's leading experts in agricultural economics, the report looks at the current obstacles facing producers today compared to the agricultural crisis that occurred in the 1980s.
I've written on this topic before, but I think it's worth revisiting again as a reminder to all of us that it may be time to sit down with your spouse, employees and financial team to make sure your bank statements are in a healthy place.
In today's blog, I'll recap some of the finer points of the Agviews report.
For starters, let's look at how 2019 is similar to the 1980s crash.
In the report, Lynn Paulson, Bell Bank senior vice president and director of agribusiness development, writes, "A common issue for struggling operations is leverage. Sometimes it's just a matter of unfortunate timing. Producers who expanded and leveraged up their operations right before each of the down cycles were particularly at risk and have found it difficult to get sufficient economic traction (profits) to climb out of their debt load. High-cost producers (mainly in terms of land and equipment costs) have also struggled when margins have been so narrow.
"Exports helped fuel prosperity prior to both downturns. Both also involved government influences, as farm commodities are often the tip of the spear in trade disputes. In the 1980s, it was President Carter's Russian grain embargo. Today, we have multiple trade disputes and tariffs impacting commodity prices, and the ag producer is paying a pretty heavy price," Paulson says.
"Unfortunately for many in ag, as the current farm crisis deepens, high stress levels are plaguing individuals and families experiencing financial difficulties. Many are pretty good at not letting outsiders see it, but it's still there 24/7."
So how is today's current situation different when compared to the 1980s?
Paulson lists 10, but I'll summarize a few of the greater take-homes.
First, many grain producers enjoyed unprecedented financial prosperity during the super cycle in 2006-2012. As balance sheets grew, so did expenditures. This was not the case in the 1980s.
Next, in the 1980s, producers saw a rise of inflation rates to double digits, and to make it even more challenging, the Fed raised interest rates approaching 20%. Today, both inflation rates and interest rates have been very moderate.
Additionally, more of today's producers are operating debt free than in the 1980s. Debt is concentrated in fewer hands.
In the 1980s, both producers and banks failed. Paulson writes, "The 1980s saw not only many producers fail, but numerous ag banks as well. Banks, lenders and regulators were caught off guard, slow to react, and when they realized the depth and seriousness of the problem, many overreacted.
"It's been estimated that in 1985, about 17% of farm operations were financially stressed, and 50,000 farm operations were insolvent. It has also been estimated that it only took 10% of the Farm Credit loans going bad in the 1980s to bring the system to its knees.
"Lenders and regulators were much more prepared for this downturn. For the most part, lenders have shown restraint in being overly aggressive by being conservative in their lending underwriting and loan terms. If an operation doesn't cash flow and hasn't done so for several years, equity and collateral alone are often no longer enough for a lender to stay in a deal."
Even as producers face challenges today, I think it's interesting to note that many of today's successful producers had their origins during the tough times of the 1980s. Lesson: If you can survive and thrive through this downturn in the agricultural cycle, you're likely setting yourself up for success in the future.  
And even as some struggle, many producers are doing great in the current cycle. What's more, there may be opportunities to invest and get ahead as farmland changes hands in the next couple of years.
Paulson concludes, "It can be easy to get sucked down the rabbit hole of thinking that given all the negatives, everything is a disaster. Then and now, many tend to paint the entire sector with the same broad, negative brush. But just as in the 1980s, the majority of today's farmers and ranchers are doing okay. Adversity for some may create future opportunities for others.
"Many producers have operated successfully through both cycles. They may have been averse to excessive debt. Some may have had the foresight to listen to the subtle whispers before they became screams."
The opinions of Amanda Radke are not necessarily those of beefmagazine.com or Farm Progress.
Subscribe to Our Newsletters
BEEF Magazine is the source for beef production, management and market news.
You May Also Like
---