4 ways to raise better beef in 2015
4 ways to raise better beef in 2015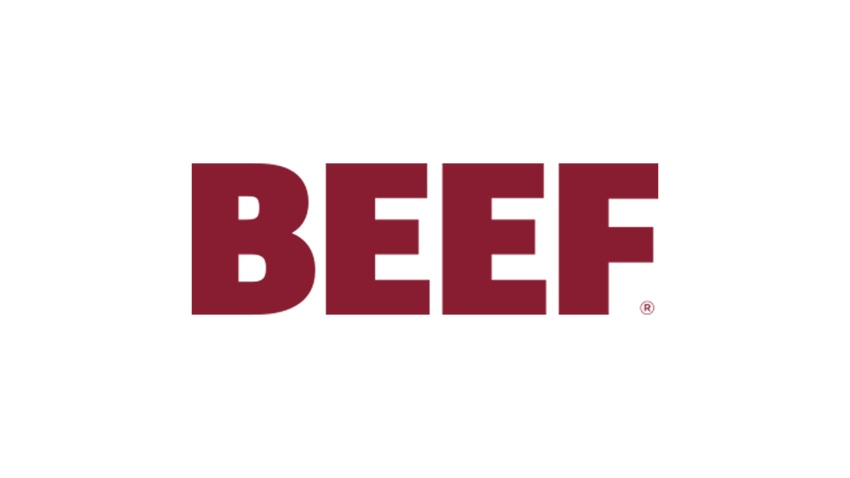 It's hard to believe that 2014 is behind us, and 2015 is underway. As a beef producer, one of my resolutions for 2015 is to do my part to make sure consumers are having a positive experience every time they eat beef.
Despite the fact that beef prices are at record levels at retail, beef demand reports indicate that consumers continue to buy and enjoy beef. However, there's always something more we can do to ensure that our customers keep coming back for more.
Here are four ways ranchers can raise better beef in 2015:
1. Efficiency
First, I plan to focus on efficiency. We need to produce more while using fewer resources. Fortunately, beef producers are already doing a good job of this. Thanks to productivity-enhancing technologies and practices, today's beef producers are producing the same amount of beef as in 1970. But they are doing it with 10 million fewer beef cattle, 17 million fewer acres of land for grazing and growing feed, 81 million fewer tons of cattle feed, and 138 billion fewer gallons of water.
READ: Beef production's efficiency contributes to environmental quality
Ranchers are great stewards of the land, and as a result, we've been able to efficiently convert natural resources into beef. However, there's always room for improvement -- whether it's planting another row of trees, practicing rotational grazing on more pastures, developing water resources, or planting cover crops, to name just a few.
Subscribe now to Cow-Calf Weekly to get the latest industry research and information in your inbox every Friday!
2. Genetics
With an extra focus on genetics, ranchers can select for red meat yield. Bigger carcasses aren't a bad thing, and the more meat we can put on the table, the better. Our domestic and overseas customers want more, and we've got to meet that demand. When selecting your next herd sire, keep carcass traits in mind, and make sure your next calf crop will be one that performs well in the feedlot.
3. Beef Quality Assurance
I plan to place more emphasis on Beef Quality Assurance (BQA) protocols. Our ranch is already BQA-certified, and we practice best animal handling practices on our operation. However, we can always strive to be better, whether that's with a refresher course or recruiting other operators to get certified as well.
By following BQA protocols, beef producers in every sector of the chain -- from cow-calf, to stocker, to feeder, to packer -- can help to ensure the beef we raise is safe and wholesome.
4. Connect
Finally, we can do more to connect with our consumers. Whether it's at a school or church function in town or with complete strangers on social media, we can work harder to educate consumers about beef and build one-on-one relationships between consumers and producers. Beef lovers want to know where their beef comes from. They want to know the beef they eat is safe. They also want more information on how to cook that beef. They want to be reassured that beef is safe to feed their families. And they want to be able to trust that the beef will taste good for the higher price they are paying.
READ: 3 things millennials want to know about beef
My resolution to produce better beef won't be met without reasonable, attainable goals. By focusing on improved efficiency, better genetics, BQA protocols, and connecting with consumers, those goals can be reached. Whether you produce beef or apples, as farmers and ranchers, raising the best food we can should always be the goal. Happy 2015!
The opinions of Amanda Radke are not necessarily those of Beefmagazine.com or the Penton Farm Progress Group.
You might also like:
Share this --> Breathtaking photos of winter on the ranch
3 steps to negotiating a great cow lease
Prevention and treatment of cow prolapse
Gallery: Ranching is a family affair; meet the generations on the ranch
What's the best breeding weight for beef heifers?
Grass-fed vs grain-fed ground beef | Research shows no difference in healthfulness
Subscribe to Our Newsletters
BEEF Magazine is the source for beef production, management and market news.
You May Also Like
---