5 headlines that will raise any rancher's eyebrow
5 headlines that will raise any rancher's eyebrow
Fake meat companies aim to disrupt. PETA buys packing plant stocks. An animal sanctuary rescues chickens. Check out these headlines in today's BEEF Daily.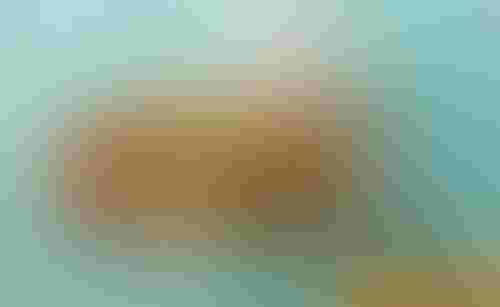 Sigh.
Yes, I'm opening this blog post with an audible sigh.
Last year was marked by very tough weather extremes and the detrimental impacts of a trade war on the agricultural economy. I can't count how many times I wrote, "I'm looking forward to 2020! This year can't be over soon enough!"
And yet, here we are. Every day the media headlines get uglier, the discourse and polarization of political entities seem to divide us further, and every tragic death, loss of income, destruction of business, stripping of liberties — you name it — it's all playing out on social media.
Somedays you just have to wonder — has the world actually gone mad?
So yes, at this point I just take a deep breath and wonder, and hope, that perhaps much of the ugliness will dissipate after this election cycle is over.
Sigh.
In the meantime, at home on the ranch, the best thing we can do is manage the things we can control, realign our values and priorities the best we can and keep a critical eye on what's happening in the world around us.
I've been sitting on some of these headlines for a while now, waiting for some inspiration on how best to respond to them, but I decided to round them up into one blog post and give you a glimpse at what's caught my eye in the last couple of weeks.
Why did the World Health Organization say that red meat "probably" causes cancer? How are plant-based companies seeking to disrupt the meat case and shut down packing plants for good? Which companies has PETA invested stock in recently, and what is their game plan? What does an animal sanctuary plan to do with 1,000 "rescued" chickens?
These questions will be answered in this roundup of five headlines worth checking out. Take a minute to browse these articles and let me know your thoughts.
1. "Why is the World Health Organization anti-meat?" by Tim Rees for Medium
"Obesity is preventable," writes Rees. "Their advice conceived in a room that is utterly compromised hasn't worked, of course it hasn't. The WHO has failed categorically to prevent obesity from continuing to shorten lives and the quality of them. It's failed because it's allied to companies that sell nutrient deficient, junk foods which are usurping people's relationships with real foods, especially red meat, that require preparation but repay in nutrient dividends that protect us from diseases of all kinds, including obesity."
2. "Impossible Foods founder: We can repurpose the meat supply chain, minus the slaughter room" by Jeff McMahon for Forbes
McMahon writes, "The plant-based industry will need the millions of workers now employed in animal agriculture, the founder of Impossible Foods said, but the slaughter room has to go. Impossible CEO Patrick Brown described the slaughter-room as a feces-ridden public hazard, but he said the rest of the machinery and labor that produces meat can be repurposed."
3. "PETA buys shares in slaughterhouses" by Sentient Media
"This crisis has shown that raising and killing animals in filthy factory farm conditions and butchering them in ill-regulated slaughterhouses creates breeding grounds for infectious diseases," says Ingrid Newkirk, PETA president. "PETA is pushing major meat companies to shut down the slaughter lines and switch to plant-based meats that never cause a pandemic."
4. "California animal sanctuary rescues 1,000 chickens from Iowa that were going to be euthanized" by Amanda Jackson for CNN
Jackson writes, "Animal Place chartered two private planes -- that was paid for by a donor -- to Iowa to transport the animals to their new home in California. Two of the animal sanctuary's staff members also made the nearly 30-hour drive to the farm to oversee the rescue."
5. "Software to swallow — Impossible Foods should be called Impossible Patents" by Seth Itzkan for Medium
Itzkan writes, "Impossible Foods should really be called Impossible Patents. It's not food; it's software, intellectual property— 14 patents, in fact, in each bite of Impossible Burger with over 100 additional patents pending for animal proxies from chicken to fish. It's iFood, the next killer app. Just download your flavor. This is likely the appeal for Bill Gates, their über investor. It's a food operating system (FOS), a predecessor, perhaps, to a merger with Microsoft. MS-FOOD. The business model is already etched in Silicon Valley — license core technology (protein synthesis) while seeking vertical integration of supply chains, which, in this case, is not from coders to users, but from genetic engineers to protein seekers."
The opinions of Amanda Radke are not necessarily those of beefmagazine.com or Farm Progress.
Subscribe to Our Newsletters
BEEF Magazine is the source for beef production, management and market news.
You May Also Like
---