5 steps to good governance in the family cattle business
5 steps to good governance in the family cattle business
Want to be a better team leader in the family agricultural enterprise? Be more impactful with these practical suggestions.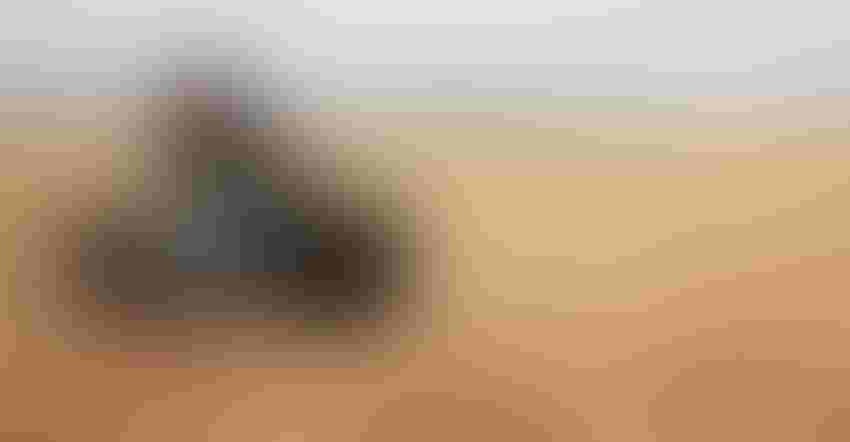 Many of you know that I do quite a bit of speaking on agricultural advocacy, consumer trends and ways we as producers can bridge that widening gap between rural and urban America to better market and sell our beef.
While this is still my most popular speaking topic, over the years, my presentations have evolved, and I've started to get more requests to tackle another challenge conversation — how to navigate the dynamics of multi-generational family agricultural enterprises.
Farming and ranching may be a straightforward business — you reap what you sow, right? However, when you add in the varying personalities, experiences, working styles and opinions of in-laws, spouses, siblings and multiple generations, there are many challenges that arise.
I live and breathe this everyday on my family's cattle operation, where there are still three generations actively involved, with my kids being the fourth. There many pros and cons to working in a family business, and how each family approaches keeping relationships and business structure intact is as diverse as the types of cattle we all choose to raise in the various environments that we live in.
But some common denominators we see are the simple things like communicating openly, creating clear visions, establishing strategies to move the family business forward and being empathetic and understanding to others in order to be a more effective leader and team member in the family business.
I recently spoke at this topic at the Nebraska Women in Agriculture Conference, and I'm slated to head down to Louisiana in a week to tackle this same subject. With each speech, I have the opportunity to hear more stories from agricultural families and learn from their experiences, the good, the bad and the ugly. And what I've realize is if you're working in a family business, we can all improve upon how we lead, work together and communicate with one another.
One blog I routinely follow on this topic is SKM Associates. Experts in estate and transition planning, the folks at SKM offer great advice when it comes to working in the family business.
A recent blog titled, "Good governance leads to better family business outcomes" is a great example of the wealth of information provided by this company. How can we become better leaders in our family enterprises? It starts with good governance, says Moyer.
In this blog post, SKM's Steve Moyer writes, "Family governance structures alone won't make a business successful, but a business won't grow and be successful long term without the right governance structures.  Long-term success takes the same commitment to innovation and excellence that made the enterprise successful in the first place.  Good governance structures can set up the business and the family to continue that legacy of success."
Moyer lists five foundational governing principles that every organization should follow in order to successfully lead the business forward. These principles include:
1. Family vision
Moyer writes, "An invaluable starting place for many organizations and families is to take the time to write down the values, vision, and philosophy of the family and the organization."
2. Buy-sell agreement
"Drafting a clear buy-sell agreement that lays out how the business will transfer among family members and among generations is vital as families grow and new generations come into the business," he says. "
3.  Succession plan
"Developing a strong bench of candidates for future leadership is important for any organization's continued success," he writes.
4. Family council
"Family councils, sometimes called shareholder assemblies, can be an important mechanism for family members and shareholders to guide the organization," he advises.
5. Family meetings
This is my favorite one - pencil in those meeting times to communicate with all parties.
Moyer writes, "Annual family meetings provide countless opportunities to update family members on the state of the business and plans for the future; to let family members ask questions and be heard; to keep family members who are not employed in the business engaged; and to recognize accomplishments of family members outside of the business."
What else would you add to this list? Share your best leadership strategies in the comments section below.
The opinions of Amanda Radke are not necessarily those of beefmagazine.com or Farm Progress.
Subscribe to Our Newsletters
BEEF Magazine is the source for beef production, management and market news.
You May Also Like
---