5 things I'm thankful for this Thanksgiving
5 things I'm thankful for this Thanksgiving
On Thanksgiving, this rancher lists the things she's most thankful for.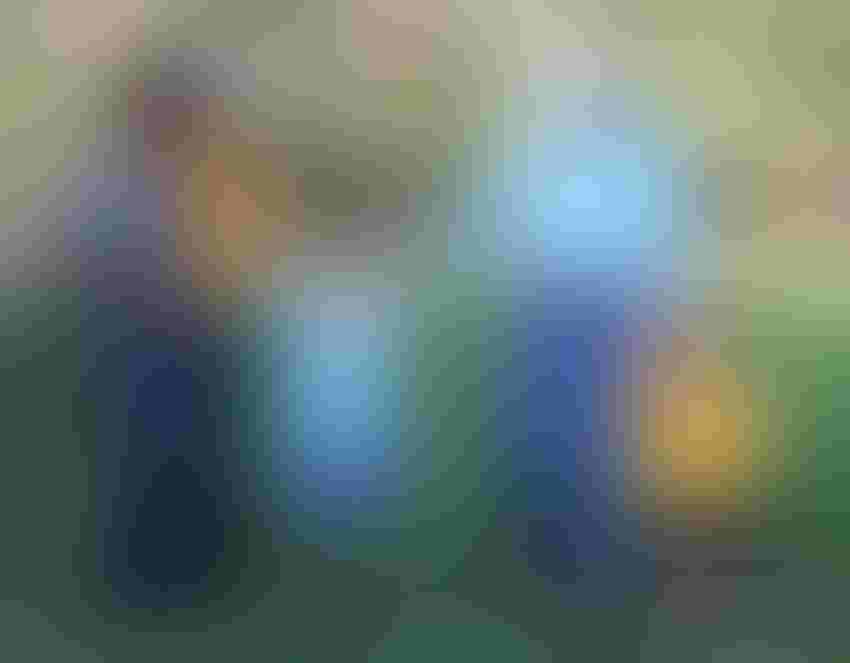 The massive frenzy that takes place starting on Thanksgiving, rolling through Black Friday and into Cyber Monday can be overwhelming. As the consumerism of the holiday season threatens to overcome our homes and minds, I'm making a conscious effort to slow down and practice an attitude of gratitude.
I'm truly blessed to have grown up in agriculture, and I'm so grateful to have the opportunity to pursue a career in production agriculture.
Each night as I put my kids to bed, we have been listing the things we are most thankful for. There is truly nothing sweeter than hearing your four- and two-year old list things like their warm beds, yummy food, cuddly dog, siblings and parents as the things they are most thankful for. Their earnest proclamations and "Amens" are just as cute as can be, and a good reminder to appreciate the simple things in life.
READ: AFBF survey shows holiday meal for 10 will cost $48.90

In the spirit of Thanksgiving, here's a list of five things I'm most thankful for today and every day.
1. Family — 95% of farms and ranches are owned and operated by families, some first generation and some that have survived through five, six or seven generations. I'm very thankful for my family ranch and feel blessed that our kids — Scarlett, Thorne and Croix — will be the sixth generation of beef producers in our family.
2. Cattle — That's why we are all here reading this blog , right? We all have a shared passion for cattle, from the genetics to nutrition to health to implementing new technologies so we can make the best cattle we can.
It's a constant effort that drives me forward. Raising the perfect female (in looks, design, pedigree and genetics) that will consistently raise a stout calf and breed back year after year is an ongoing pursuit that fuels my passion for beef cattle.
3. Beef — It goes without saying that beef is the best byproduct of owning beef cattle. It's nutritious, satisfying and flavorful. I'm thankful to have a freezer full of beef, and I love sharing the beef we raise with family, friends and people in our community.
READ: 5 beef recipes to follow that Thanksgiving Day turkey
4. Land — Managing our God-given natural resources by being stewards of the land and the water is truly an honor and a privilege. Improving our ground year after year by following sustainable, regenerative management practices is a huge part of the cattle business.
We are grass farmers first and cattle producers second. I'm thankful for land with an abundance of grass, and I pray for those in California and the surrounding states who have seen their beautiful land scorched from the devastating wildfires.
5. Diversity — I'm thankful for the diversity of people, cattle breeds, ideas, management practices, size, scale and scope of farms and ranches in the U.S. today. We don't all have to fit in the same box to be successful in this business.
It's always refreshing to gather at cattlemen's meetings and conventions to swap ideas, share what works in our operations and implement best management practices based on new research on land and livestock.
Finally, I'm very thankful for your continued readership of the BEEF Daily blog. I hope you all have a wonderful Thanksgiving Day celebration with loved ones today!
The opinions of Amanda Radke are not necessarily those of beefmagazine.com or Farm Progress.
Subscribe to Our Newsletters
BEEF Magazine is the source for beef production, management and market news.
You May Also Like
---