5 ways a coach could improve your family ranch business
5 ways a coach could improve your family ranch business
Consider adding a professional consultant to ask the tough questions on your family ranch.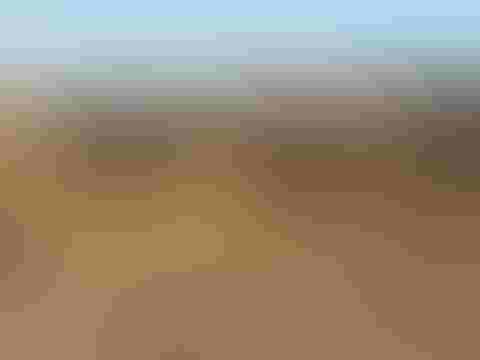 My kids are the fourth generation of my family to live on our ranch. My grandparents still own and collect rent on the majority of the land, and my parents operate as the CEOs and decision makers. That leaves my husband and I to be the laborers and general managers.

For now, we're not in the leadership position on the ranch, and that's OK. We are grateful for the opportunity to be in the business and trade resources for our youthful energy and ability to work hard and long hours on the ranch. Down the road, we hope the transition will be seamless, but it certainly doesn't come without its own set of challenges.

A journalist by trade, I'm probably the most inquisitive of the family members on the ranch. I'm accustomed to asking tough questions and finding answers to the who, what, where, when and whys of the stories I write. Yet, when I apply this strategy to determining a game plan for the future of the ranch, sometimes it doesn't translate as well in more difficult discussions.

That's where a coach could come in. A professional outside party could provide much-needed support in the family business. SKM Associates, an advisor to entrepreneurial companies, lists five benefits for relying on a coach to bring clarity to issues, unbiased advice and an outside perspective:

1. Unbiased input

According to SKM Associates, "A coach can act as the unbiased mediator between family members as well as offer unbiased reviews of business issues."
    
2. Strategic insight  

"A coach can ask tough questions and be a sounding board for family members to test new ideas, particularly with respect to ownership planning, management planning, and family governance," suggests SKM Associates.

3. Giving voice

"A coach can be a safe outlet for both family and non-family employees in the business to discuss concerns or perceived inequities," says SKM Associates. "Additionally, the coach can help provide both employees and family members the tools to help foster communication, particularly communication about delicate or difficult to discuss issues."

4. Succession planning

"Senior family members do not always want to recognize their ultimate departure from the business and do not always admit they will one day need to transition the leadership," says SKM Associates. "A coach can provide support to foster the dialogue and develop a plan to pass the baton to the next generation."

5. Asking the difficult questions

"A coach can also help family members identify and articulate hidden issues – usually underlying, perhaps unspoken, issues that are emotional in nature yet critical and fundamental for the family to navigate and openly discuss in order to nurture trust within the family," says SKM Associates.

Consider adding a consultant to your team of professionals who help guide your ranch. Every operation needs a good banker, lawyer, nutritionist and veterinarian, and a professional coach might be the perfect addition to guiding your family's ranch toward its short- and long-term goals.
The opinions of Amanda Radke are not necessarily those of beefmagazine.com or Penton Agriculture.
Subscribe to Our Newsletters
BEEF Magazine is the source for beef production, management and market news.
You May Also Like
---