6 ways to protect your ranch business
6 ways to protect your ranch business
What are the six habits of successful cattlemen, and how can we implement these traits to improve our own businesses?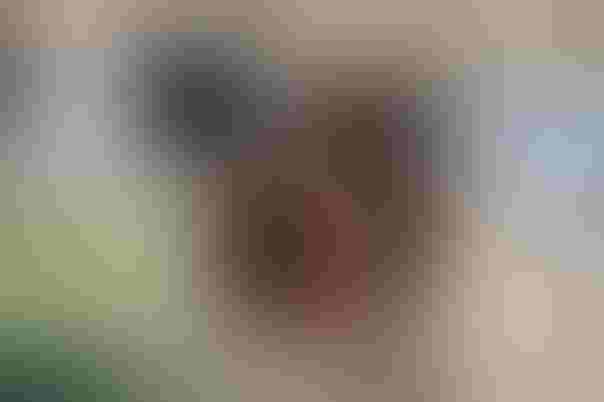 Last week, I spoke to a crowd of stockyard owners, sale barn managers and auctioneers at the 2017 Livestock Marketing Association Annual Convention and World Livestock Auctioneer Championship in Billings, Mont.
One of the key messages I shared with the stockyard owners was that their facilities are often the public's only exposure to animal agriculture. Since they are the front entryway, it's important that everyone who runs these facilities, along with employees, managers, truckers and even ranchers selling livestock, are aware that impressions matter and advocacy opportunities are abundant within the borders of these family-owned businesses.
Yet, who has the time to add ag advocacy to their job description? After all, these folks are running high-speed, fast commerce, big-dollar sales on a weekly basis. When are they going to have time to promote beef and respond to industry critics?
My response is that if they, and we, all don't take the time to correct misconceptions, reach out in our communities and promote our products, our industry will suffer, and the next generation is going to have a tough go of it down the road.
Whether you're running an auction market, a feedlot or a cow-calf operation, we all face the same challenges of extinction unless we are proactive. I told the audience that there are six hats they need to wear in order to be successful. These are:
1. Being active in agricultural organizations
Attending events like LMA's convention allows folks to stay on top of industry issues and get involved in efforts that shape the future of the business.
2. Be visible in your community
An agricultural enterprise is often a very important part of the fabric of a rural community. Many offer employment opportunities and stimulate regular business to other merchants around town. However, we also must give back to our communities. That might mean volunteering at a local church event, sponsoring a 4-H kid to go to camp or hosting a farm tour for elementary students.
3. Be vocal in regulatory discussions
What happens in Washington D.C. greatly impacts how we run our businesses back home. Make phone calls. Write letters. Develop relationships. Lobby for issues that matter to you. After all, if you're not at the table for the discussions, you're more than likely on the menu.
4. Be stewards of the land and livestock
This needs no more explanation, but if you care for the cattle and the land, they will care for you. It's the right thing to do, and our consumers want to know that we genuinely care about the environment and the welfare of our animals.
5. Be passionate about what you do
This industry isn't easy. If it was, everyone would do it. However, if we keep our eyes focused on our goals and fuel our passions by doing what we love, success will soon follow.
6. Be willing to unite and work together
Not everyone in this business has the same political leanings or is involved in the same cattlemen's groups. We may not see eye-to-eye on every issue, but we must come together for the big issues that matter most. United we stand, and divided we fall.
Be proactive in protecting your family, your legacy and your agricultural enterprise by practicing these six habits of successful agricultural businesses.
The opinions of Amanda Radke are not necessarily those of beefmagazine.com or Penton Agriculture.
Subscribe to Our Newsletters
BEEF Magazine is the source for beef production, management and market news.
You May Also Like
---