7 tips for hiring new employees
7 tips for hiring new employees
Following the animal abuse scandal at Fair Oaks Farms, the Animal Agriculture Alliance is offering strategies for screening bad actors.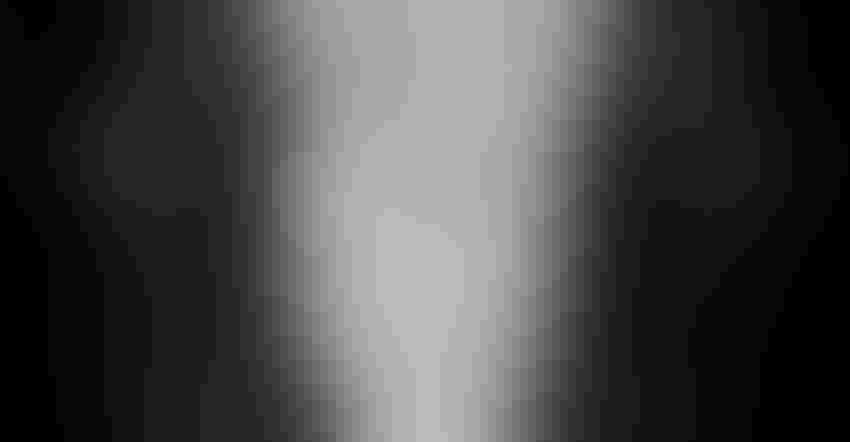 stefbennett/Stock/Getty Images
The public outcry following the utterly vile animal abuse at Fair Oaks Farms, perpetuated by multiple ex-employees and videotaped by an animal rights activist group, has died down in recent weeks.
Yet, even as the dust has settled on this scandal, I'm mindful of what it means for the rest of us as producers.
After all, Fair Oaks does an incredible job of advocating for agriculture. They have created an agri-tourism business on their farm that gives visitors an inside glimpse of how their milk gets from the cow to the refrigerator. As a result, they were a likely target for animal rights extremists.
Yes, being an advocate and providing transparency to the general public does create some vulnerabilities.
Additionally, any time you hire employees or outside help to work your agricultural enterprise, you are vulnerable to people who don't have the best intentions — for you or your animal.
We saw this play out at Fair Oaks, where activists gained employment with the intention of creating and capturing drama and abuse on film. Even though there is evidence that the activists staged the animal abuse solely to make the video, the fact remains that they somehow got hired.
Meanwhile, based on the video footage of the abuse, it was quite obvious that Fair Oaks was absolutely correct in firing these employees, who most certainly should not be working around livestock.
How do we avoid these abusers, liars and activists with a cause from trying to gain employment at our agricultural outfits?
It starts with carefully reviewing applicants. Easier said than done, of course, especially if the potential employee fabricates information on his/her resume. However, the Animal Agriculture Alliance recently shared tips for selecting strong candidates for your ranch payroll.
In a recent press release, the Animal Agriculture Alliance said, "Are the employees working on your farm there to help care for your animals? Do their goals align with your business? Unfortunately, it's a common strategy for some animal rights activist organizations to have individuals go 'undercover' on farms to record videos that can be taken out of context, stage scenes of animal mistreatment or encourage abuse to record it without doing anything to stop it.
"While the first step to take is always ensuring that your animal care practices are beyond reproach, the Animal Agriculture Alliance also advises farmers and ranchers to be very vigilant in their hiring processes to ensure that everyone hired is there for the right reason – to provide care to livestock – and does not have any ulterior motives that would distract from that."
Here are seven tips from the Animal Agriculture Alliance to help you in the hiring process:
1. Screen thoroughly.
It is vital to thoroughly screen applicants, verify information and check all references, the organization says.
2. Look closely at identification.
The Alliance suggests, "Be cautious of individuals who try to use a college ID, have out-of-state license plates or are looking for short-term work."
3. Ask tough questions in the interview process.
"During the interview, look for answers that seem overly rehearsed or include incorrect use of farm terminology," the Alliance says.
4. Check social media.
"Search for all applicants online to see if they have public social media profiles or websites/blogs. Look for any questionable content or connections to activist organizations," advises the Alliance.
5. Create an animal husbandry policy.
"Require all employees to sign your animal care policy," says the Alliance. "Provide training and updates on proper animal handling training."
6. See something, say something.
"Require employees to report any mishandling to management immediately," says the Alliance.
7. Trust your gut.
"Watch out for red flags, such as coming to work unusually early or staying late and going into areas of the farm not required for their job," says the Alliance. "Always trust your gut – if something doesn't seem right, explore it further."
Even if you need to hire someone quickly, don't cut corners in the hiring process. Do your homework before adding someone to the payroll.
For additional farm security resources and background information on animal rights activist organizations, visit www.animalagalliance.org.
If it can happen at Fair Oaks, it can happen anywhere. Be on the lookout for shady characters who may hurt your business and your livestock. Hire carefully, train thoroughly and work diligently to avoid opening your place of business to these bad actors.
The opinions of Amanda Radke are not necessarily those of beefmagazine.com or Farm Progress.
Subscribe to Our Newsletters
BEEF Magazine is the source for beef production, management and market news.
You May Also Like
---