8 beef industry voices weigh in on COVID-19 crisis
8 beef industry voices weigh in on COVID-19 crisis
Recent beef headlines show varying perspectives on the state of the cattle business right now.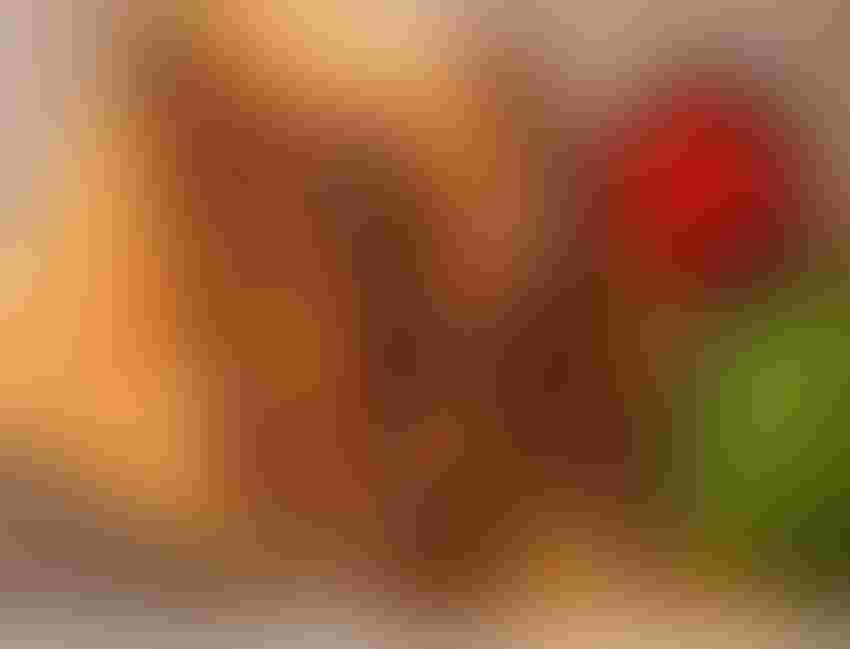 I was recently called a "hack" on Facebook in response to this blog post that I wrote titled, "Never underestimate the power of a determined beef producer."
The reader suggested I was "bought and paid for" and wondered how much a certain cattlemen's organization paid me to write this BS.
As I write this on my South Dakota ranch, I wonder if my check got lost in the mail somehow. Then I wonder if I need to be more transparent about where my loyalties lie. Perhaps so.
When I first started writing for BEEF in 2008, I decided back then that I would try to remain as neutral as I could be to allow me to see all sides of the discussion as a blogger and form my own opinions of the initiatives and platforms of the respective cattlemen's associations.
This is why I don't maintain a membership with any particular organization. I don't donate to any PACs. And I most certainly am not employed or paid by any particular group. My opinions are my own, and I'm grateful to BEEF for giving me a platform to share my thoughts as an independent rancher.
Now, perhaps there have been times I have been more critical of some organizations over others. However, I can tell you that I believe in a free market, capitalist system where personal liberties and freedoms are protected and consumers dictate the value of a product. Anything that deviates from that is probably something I'm not going to rally behind.
That said, it seems like right now, even more than ever before, the division in our industry has heightened to a point where fellow cattle producers don't even have any sense of decency or kindness left.
Remember, we are not at odds with each other; we are at odds with those who want to see the American cattleman and woman cease to exist. Think animal rights activists, environmental extremists, corrupt politicians and the morally bankrupt New World Order types who will do everything they can do to strip producers off the land and take beef off the table for good.
To truly understand one another in this beef cattle industry, we must first listen to each other and not just seek headlines that reinforce our own belief systems and values. I admit that I am guilty of this at times, but how can we truly be informed on an issue if we insist on only listening to one side of the story that aims to validate what we already believe to be true?
So, my friends (and foes), today I've rounded up some recent headlines that are centered around the current crisis we are in and how various experts and industry voices are interpreting the cause and effects of COVID-19.
Browse through these stories, and you'll notice that they share differing perspectives on the state of our industry right now. Some will reinforce your beliefs. Others might cause you to raise an eyebrow.
However, if we make it a point to read from multiple sources and varying viewpoints, it can further solidify what we stand for and elevate our level of understanding by considering all perspectives.
At the end of the day, the wild accusations, finger pointing, blaming and name calling are pointless exercises. We can do better. Let's skip that noise and instead work to be continuously learning, to make our futures in the beef cattle business as bright as they can be.
Thanks for coming to my TED Talk. Here's the lineup of recent headlines:
1. "Temple Grandin: Big Meat Supply Chains Are Fragile" by Temple Grandin for Forbes
Grandin writes, "The bottom line is, there will always be a tradeoff. Big suppliers are low cost, efficient and fragile. More numerous local producers are more expensive, but the entire supply is more robust. It will be less prone to disruption from floods, fires, electric power failures, storms or diseases like coronavirus or others in the future."
2. "Exports and imports of beef both add value" by Oklahoma State University Division of Agricultural Sciences & Natural Resources
"Exports and imports help sort out the complex set of beef products in domestic and international markets to maximize the value to U.S. beef producers," said Derrell Peel, Oklahoma State University Cooperative Extension livestock marketing specialist.
3. "Beef marketing margins" by Jayson Lusk, food and agricultural economist
Lusk writes, "So, what can we say about winners and losers from COVID-19 in the meat and livestock sectors? We know consumers are worse off. Consumers are paying higher prices for less meat. We know livestock producers are worse off. They're receiving lower prices and selling fewer animals. And packers? …[T]hey're worse off too. It's a kick in the pants all the way around. Whose to blame? The coronavirus."
4. "How to stop the coming meat shortage" by Hannah Cox for the Washington Examiner
Cox writes, "The PRIME Act would repeal regulations and allow states to set their own standards on processing, which in turn could enable farmers to sell their meat directly to consumers or small processors. This is common sense. It's time to stop letting the government bully our farmers."
5. "A shortage of steak? Yes, and ranchers knew it was coming." by Eliza Blue, author of "Accidental Rancher" for the New York Times
Blue writes, "At its core, our work will always be based around the rhythms of nature rather than technically derived calculations. Instead, sun and rain, dormancy and renewal determine our obligations. At the height of a pandemic that is exposing nearly every systemic flaw in society, our work on the ranch remains virtually unchanged."
6. 60 Minutes: "Farmers on edge while trade war bailout money goes to surprising recipients"
Coronavirus is another blow to farmers who have already seen their paychecks dwindle because of the trade war with China. Washington is providing multibillion-dollar bailouts for both crises, but is the money going to the right people?
7. "Shutting meat plants down is causing shortages right now" featuring Brad Freking of New Fashion Pork
YouTuber Vance Crowe interviews Freking and says, "Brad Freking is owner of New Fashion Pork. He is a veterinarian and has built a pork processing company that harvests pigs for bacon, pork chops, ribs etc. He came on the show to talk about his 2,000+ person workforce being tested for Coronavirus, the impact of shutdowns on US grocery stores, and how difficult it is to manage the crisis when public sentiment is confused. This is the 47th interview in the ongoing series of Coronavirus perspectives. I believe that society will have the rules re-written when we come out of this global pandemic and it is important to hear how various individuals and industries are handling themselves amidst the crisis."
8. "Thoughts concerning the U.S. beef industry"  by Francis L. Fluharty, University of Georgia professor and head of the Department of Animal and Dairy Science
Fluharty writes, "There is no doubt that producers are under stress, and that anger is one of the stages of grief over the fear of losing a way of life that's been the backbone of our country. When things aren't going well, everyone looks for a reason, whether it's corporate profits, international ownership of traditionally American companies, or profit taking by different segments of the industry. Some of these probably have merit. Everyone I know in animal agriculture has been through tough times. At these times, we need to do things that improve our operations.
"Many people don't weigh their cattle, but if a producer can identify the most and least profitable animals in a herd, the operation becomes more efficient. One way to do this is to divide the calf weaning weight by the dam's weight at weaning, and rank cows from highest to lowest percentage. Another thing that producers are doing is focusing on developing value-added markets. Many cow-calf and backgrounding operations need to focus on management that improves forage utilization. One final thought is that most of us wouldn't think of driving a car without insurance, but the vast majority of beef producers don't do much in the way of risk management or marketing. Perhaps, it's time that we all started there. I have faith in our collective ability to survive this."
The opinions of Amanda Radke are not necessarily those of beefmagazine.com or Farm Progress.
Subscribe to Our Newsletters
BEEF Magazine is the source for beef production, management and market news.
You May Also Like
---