ABC News gets its day in court over lean finely textured beef
ABC News gets its day in court over lean finely textured beef
After years of legal wrangling, a South Dakota judge has ordered ABC News to defend itself over its series of reports on lean finely textured beef that caused a company to shut down.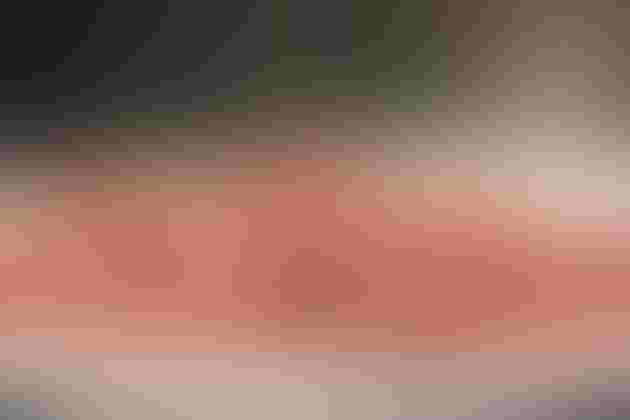 By Steve Dittmer
The sight many cowboys never expected to see—ABC's Jim Avila taking questions from a hostile questioner—appears set to become reality June 5 in Union County, S.D.
The lawsuit Beef Products, Inc. (BPI) filed five years ago against ABC News has finally been cleared to go to trial. Diane Sawyer won't be under the gun, however, as the judge dropped her from the suit.
ABC's Avila and anchor Diane Sawyer ran a series of segments in March and April of 2012, constantly using the negative term coined by a retired USDA microbiologist for lean finely textured beef (LFTB), "pink slime." A long string of legal maneuvering has finally gotten BPI to this point. Lawsuits against major news outlets seldom get to trial.
BPI had perfected a technique to separate small, lean bits of beef from trimmings, puff a bit of ammonium hydroxide gas by the lean and LFTB was ready—adding more safe lean beef to ground beef for customers desiring higher lean percentages. Avila's reports had cast doubt as to whether LFTB was really beef, termed it a "filler," indicated it was a way to "cheapen" ground beef, an additive that had no nutritional value and while deemed safe, was certainly not appetizing to be in ground beef.
The state district judge dropped Sawyer from the suit because she functioned as an anchor, "which limits her involvement in doing research," so her involvement was not sufficient to establish defamation, according to Reuters.
But South Dakota District Judge Cheryl Gering, of the Union County Circuit Court, Elk Point, S.D., had other things to say about ABC News and Avila.
"A jury could determine that there is clear and convincing evidence that ABC Broadcasting and Mr. Avila were reckless, that defendants had obvious reason to doubt the veracity of informants, and that they engaged in purposeful avoidance of the truth," she said during a Feb. 8 hearing.
While spokesmen for ABC took pains to point out that the hearings so far have been procedural and the case has not yet been tried on the merits, at least one judge can imagine a scenario wherein ABC and Avila would find themselves in a lot of legal trouble. BPI has claimed damages of $1.9 billion, which under South Dakota's Food Disparagement Act, could be trebled to $5.7 billion.
ABC's lawyers indicated they would be relying on the First Amendment's protections of free speech. But the burden would be to prove they, in the person of Avila, believed he was correct in his opposition to everyone else's evaluation of LFTB but two former USDA employees who were sources for the broadcasts, Gerald Zirnstein and, perhaps, Carl Custer, another USDA employee who later seemed to drop out of the picture. BPI's burden will be to prove Avila knew he was wrong and proceeded anyway.
The case was originally filed in South Dakota district court, but ABC quickly moved to get it transferred to federal court. National companies involved in suits involving local companies often feel they have a better chance of winning in federal court.
But in 2013, the federal court remanded the case back to district court, meaning the case would be heard in the court near where BPI is headquartered. Lots of BPI employees were laid off and the national media is probably not held in the highest esteem. The Union County courthouse has had to spend considerable money to convert a lower level room into a large, third courtroom in order to handle the case in the building.
BPI's claims that ABC was using the story to boost ratings is lent credence by the fact that ABC kept going back to the story nearly a dozen times in two months, when there was nothing new to report except the sensational reactions generated in social media and the number of customers BPI was losing.
Of course, when cases get to this point, the question arises as to whether or not the parties will settle out of court. Legal experts indicated these kinds of cases usually go all the way to trial. Besides, ABC News has a reputation to protect and Avila, their senior law and justice correspondent, is likely to push for vindication.
Dittmer is a longtime beef industry commentator and executive vice president of the Agribusiness Freedom Foundation.
Subscribe to Our Newsletters
BEEF Magazine is the source for beef production, management and market news.
You May Also Like
---