Activists are ramping up with new tactics to end ag
Activists are ramping up with new tactics to end ag
What's the hot industry talk right now? Take a gander at these recent headlines.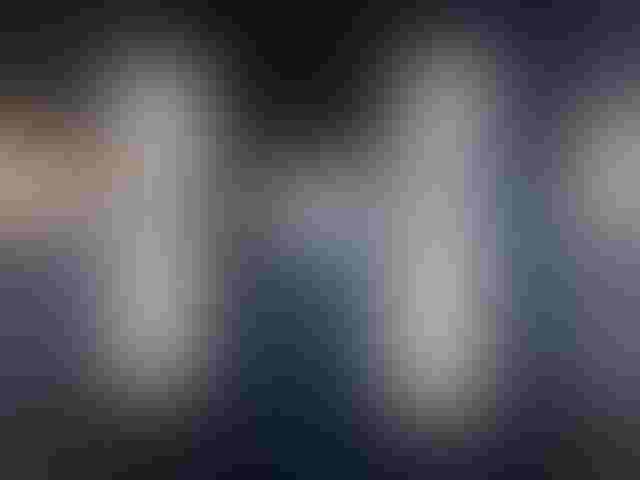 Dunn Co. Sheriff's Office
There's no denying that it's been a tough year for farmers and ranchers. There's been plenty of chatter about addressing the mental health issues in rural America, the opioid crisis, a shortage of rural caregivers and broadband internet, increased rates of agricultural bankruptcies and much more.
There are many monkeys on our backs right now, and while we struggle to remain in business through a slump, activists are more than happy to take advantage of our distracted state to press forward their own agendas.
Whether it's activists scheming to catch a "gotcha" moment on camera or environmentalist groups gunning to gobble up and "retire" acres of prime rangeland, not to mention the Silicon Valley investors of the fake meat companies slinging mud our way, there are far greater challenges facing our industry today than our grandparents could have ever imagined. It's scary to even think about, to be honest.
Here are recent headlines that give us a glimpse at what animal rights activists have been up to lately:
1. "American Prairie Reserve just as bad as the Missouri Breaks Monument" by Ron Portner for the Billings Gazette
This is a scary example of how the activists are working to gain control of the land in order to eradicate farmers and ranchers from the fabric of our nation.
Poertner writes, "APR is gobbling up farms and ranches to stitch together 500,000 acres of deeded property with 3 million acres of public land to create a wildlife reserve larger than Yellowstone Park. The Bureau of Land Management facilitates that effort by its stated intention to approve APR's grazing leases for bison and in so doing essentially grants operational control of huge tracts of public land to APR."
2. "Meet the activists risking prison to film virtual reality in factory farms" by Andy Greenberg for Wired
This is a must-read article, and it's hard not to feel an icy cold chill — not because of the dramatized horrors perceived and imagined by the writer, but because of the absolute terror I would feel about activists sneaking onto my property in the middle of the night and putting myself, my livestock and my home at risk.
"We'll have a precedent that says the right to rescue is legally recognized, that if an animal is suffering, ordinary citizens have the right to give them care," [Wayne] Hsiung [cofounder of Direct Action Everywhere] says. "I'll go right back to the factory farm, literally right after the trial, walk right back in and take another piglet out."
3. "Animal rights activists suspected in Wisconsin deer stand damage" by Tim Nelson for MPR News
It's not just animal agriculture that is in the crosshairs of activists; hunters cannot escape the damage to personal and private property done by these organizations. With graffiti reading, "Hunt the hunters" painted inside the destroyed deer stand, it appears the activists even want to threaten the lives of these outdoorsmen.
Nelson writes, "Authorities in Wisconsin are investigating damage to deer stands and trail cameras, possibly in connection with the Animal Liberation Front animal rights group. Photos posted to the sheriff's office Facebook page show toppled and broken deer stands sprayed with profanity along with the symbol and initials of the Animal Liberation Front."
4. "Ohio woman wearing fur is stabbed by animal-rights activist in church, police say" by Morgan Phillips for FOX News
Phillips writes, "Police believe that Meredith Lowell, 35, stabbed the woman wearing fur boots based on a prior arrest in 2012, in which Lowell was charged with attempting to hire a hitman to kill a person wearing fur."
5. "Animal rights activists hold overnight hunger strike outside Oakland Whole Foods" By The Mercury News
Ali Tadayon writes, "Through hail and 40-degree weather, animal rights activists held an overnight hunger strike outside of an Oakland Whole Foods on Thanksgiving to denounce what they say is mistreatment of animals by the company.
"Thirteen activists from the animal rights group 'Direct Action Everywhere' spent the night outside the store on Harrison Street and Bay Place, with a banner that said, "Don't buy the humane lie." Protesters also intermittently blocked traffic outside of the store and held a "die-in" in front of the store's entrance."
The opinions of Amanda Radke are not necessarily those of beefmagazine.com or Farm Progress.
Subscribe to Our Newsletters
BEEF Magazine is the source for beef production, management and market news.
You May Also Like
---