Ag Education Is A Smart Investment For America's Future
Ag Education Is A Smart Investment For America's Future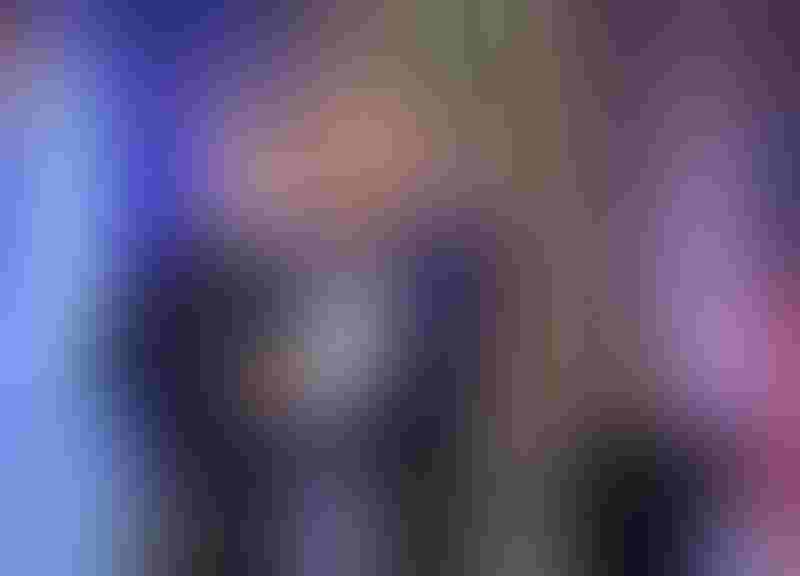 <p>agricultural education, AFA, FFA, school, kids, consumers, transparency, connect</p>
I was among more than 60,000 members in blue corduroy jackets who flooded Louisville, KY, to attend the recent 87thNational FFA Convention. During the convention, I was honored to be one of 3,567 members to receive the FFA program's most prestigious honor - the American Degree. This degree is awarded nationally to less than 1% of all members. A few years ago, I never would have imagined that I would obtain my American Degree someday. My involvement in a variety of junior agricultural opportunities through 4-H, FFA and AFA have provided special significance to me as I seek a professional future within Agricultural Education – Communications and Leadership.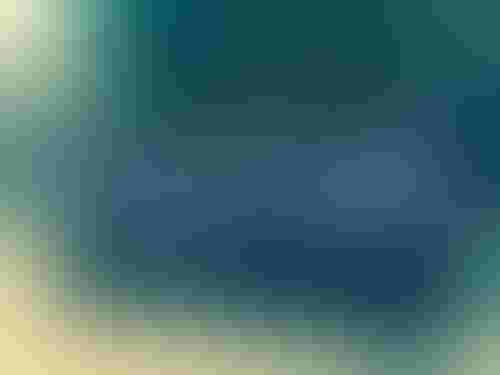 Agriculture encompasses our everyday actions, yet its significance is often forgotten in the midst of our consumerism-based society. Farmers affect each person's life from the moment they wake up and get dressed in the morning, to the end of the day when they sit down for dinner with their family.
Subscribe now to Cow-Calf Weekly to get the latest industry research and information in your inbox every Friday!
With the average consumer being multiple generations removed from the farm, and modern food production often under assault in the media, it is vital that children be introduced to agriculture at an early age via primary education. Educating children about farm production not only connects them to their food source, but it creates a chain-linked response into their homes. Kids go home and tell their parents what they learned at school, unintentionally informing their family and friends in the process.
More important today than ever
Agricultural transparency and literacy are more important today than ever before due to increased reach and the unceasing nature of today's media. Understanding agriculture allows a person to more closely follow economics, government and production from beginning to end, as agriculture is the basis of our nation's economic infrastructure.
Defined by the National Council for Agricultural Education, "Agricultural education is a systematic program of instruction available to students desiring to learn about the science, business, and technology of plant and animal production, or about the environmental and natural resources systems."
University Land-grant institutions founded in agriculture, under the Morrill Act of 1862, have allowed for progressive research efforts. USDA Secretary Tom Vilsack says, "Investments in research taking place at Land-grant universities are vital to America so we can out-innovate, out-educate and out-build the rest of the world."
Involvement in agricultural programs leads to job opportunities. "Agriculture is the number-one hiring sector in the U.S. Twenty-one million Americans, or 20% of the U.S. workforce, work in the agricultural sector," the U.S. Department of Education reports.
Two summers ago, I had the privilege of lobbying the importance of agricultural education in American schools to my Congressman, U.S. Rep. John Kline (R-MN). I told him that, according to the National Association for Agricultural Educators, there are more than 800,000 students participating in formal agricultural education instructional programs - grades seven-adult - throughout 50 states and three U.S. territories. In addition, there are nearly 7,500 high school agricultural education programs and more than 10,000 agricultural education instructors, according to USDA.
Studies continue to show that students involved in agricultural education programs perform better in math and science.
While national FFA membership is currently at an all-time high, there continues to be a climbing nationwide shortage of licensed agricultural education teachers.
"We do not have the people to fill position openings. It is critical that we recruit young people and quality agricultural teachers if we are to continue our current success in exposing our next generation to the opportunities that exist in a growing agriculture industry," says Mike Miron, agricultural education instructor at Forest Lake (MN) High School.
Last month, I was a delegate to the Agriculture Future of America (AFA) Leader's Conference in Kansas City. Designated as future industry leaders, all attendees were treated to a host of informational break-out sessions, keynote speakers, and an opportunity fair. The weekend confirmed to me that agriculture truly is the best field to be in. There is no other industry with such top-notch, friendly and professional people across the board.
Photo Gallery: Home Is Where You Hang Your Hat
At BEEF, we're proud to celebrate the ranching lifestyle. Enjoy 70+ photos from our readers that showcase their country home. Enjoy the gallery now.
Russ Weathers, AFA CEO and Director, opened the four-day leader's conference by sharing his thoughts on leadership and agricultural education opportunities. He said, "Drop the 'ship.' This is not leadership training. It's training leaders. You have been given a gift to lead the industry, and I hope you'll take it."
Orion Samuelson, National Radio Hall of Fame inductee, spoke during the industry professionals' dinner on Friday night of the conference. He reminded youth that we have a greater calling to devoting ourselves to agriculture and to thank all who have helped lead us to where we are today. Samuelson concluded, "Thank you, parents, for raising the best crop out there. The future of agriculture keeps getting brighter and brighter."
My high school did not offer agricultural courses. For this reason, I attended monthly night classes at a high school forty-five minutes away in order to be an FFA member. Had I not been allowed to be an "outreach student," I would have never had the opportunities that I have had within the FFA program. Each day, through my participation in university schoolwork and extracurricular activities, I am affirmed that my decision to pursue an agricultural major was an excellent choice. As I attend leadership events, I continue to realize that each agricultural opportunity - whether in a classroom setting or not, success or failure, - has left me learning valuable life lessons. I am committed to being part of agriculture's progressive and innovative future, and for this, I remain grateful and excited.  
You Might Also Like:
60 Stunning Photos That Showcase Ranch Work Ethics
70+ Favorite Photos From Reader's Ranches
The Importance Of Beef Reproduction - What, How, Why
10 Lessons I Want To Share With My Teenage Son
Subscribe to Our Newsletters
BEEF Magazine is the source for beef production, management and market news.
You May Also Like
---