Ag's Future Demands Death Tax Repeal
Ag's Future Demands Death Tax Repeal
Now is the time for setting New Year resolutions for 2013. Getting Congress to repeal the death tax is near the top of my list.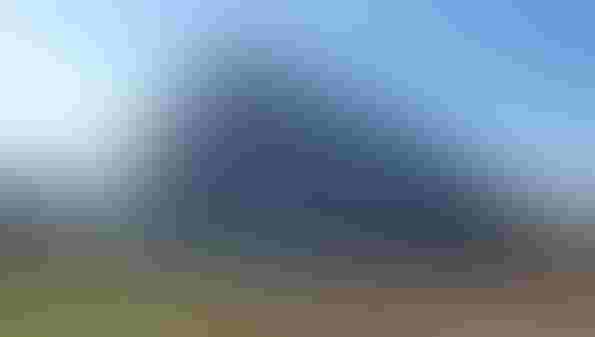 A few years ago, a young South Dakota cowhand won the lottery. He was living in a trailer house parked in the middle of a pasture at the time. When I heard of his big win, I wanted to know his plans – after all, here was a guy likely destined to go from hired man to land-owning rancher overnight.
But this very private individual wouldn't grant media interviews; I don't blame him. I just hope he bought some land, hired a lawyer, and put his assets in a well-protected trust. Undoubtedly, he'll need that trust in the years to come to protect his ranch from the government's long reach.
As I write this column, 2012 is coming to a close. The Bush-era tax rates are set to expire Jan. 1. Meanwhile, the federal estate tax, which consisted of a 35% tax rate with a $5-million individual exemption in 2012, will balloon to a 55% tax rate and a $1-million exemption, unless Congress acts. That's a level that would impact most any ranching enterprise with land assets.
By the time this column hits print, we'll know how the estate tax stands. But unless Congress totally shocks us by eliminating the death tax, farmers and ranchers have plenty to worry about, no matter what the tax rate.
Tax Planning Tips: Important Year-End Tax Implications For Ranchers
Supporters of the estate tax argue it prevents wealthy Americans like Donald Trump from locking up too much wealth. They also contend that a more severe death tax will help alleviate our nation's growing deficit.
Meanwhile, opponents contend it punishes hard-working Americans, particularly agricultural families, who tend to be land-rich, but cash-poor. That's a scenario that makes it difficult to keep the homestead together when Uncle Sam comes to collect his death tax. With today's inflated land prices, it doesn't take much land to surpass $1 million in value.
J.D. Alexander, National Cattlemen's Beef Association president, simply says, "If nothing is done, the estate tax could be the ruin of rural America and small communities."
BEEF Daily Blog: Is Your Estate Plan Up To Snuff?
The National Federation of Independent Business (NFIB) says nearly 80 million baby boomers will retire in the next 20 years. Meanwhile, their parents – the World War II generation – are passing away. Thus, more than $10 trillion is expected to transfer from the World War II generation to the boomer generation in the next two decades.
"This is the largest intergenerational transfer of wealth in history," NFIB says. "The majority of this wealth held by Boomers and their parents is held inside privately owned businesses – all 12 million of them. More than 70% of these businesses will be changing hands within the next 20 years."
With the death tax a constant threat to America's farm and ranch families, now's the time to sit down with a lawyer and get your affairs in order. Yet, 90% of families either don't have an estate plan or are inadequately protected, says Brian Kirby, a Sioux Falls, SD-based lawyer and partner at Lindquist & Vennum.
"You've worked hard to build your ranches; it would be foolhardy to just let it blow away in the wind," Kirby says. Still, an unwillingness to accept their mortality, and/or an avoidance of uncomfortable family discussions, dissuades many ranch owners from taking the necessary steps to protect their legacies.
Step one is to have an estate plan; step two is to fight for permanent repeal of the death tax. Pick up the phone, send an email, write a letter, or visit with members of your congressional delegation. Explain the detrimental effects of the estate tax on U.S. agriculture.
Take a minute to fight for your hard-earned legacy. Now is the time for setting New Year resolutions for 2013. Getting Congress to repeal the death tax is near the top of my list.
Amanda Radke is a South Dakota rancher and Editor of BEEF Daily. Follow her daily posts at beefmagazine.com.
Subscribe to Our Newsletters
BEEF Magazine is the source for beef production, management and market news.
You May Also Like
---