Anatomy of a cattle market collapse
Anatomy of a cattle market collapse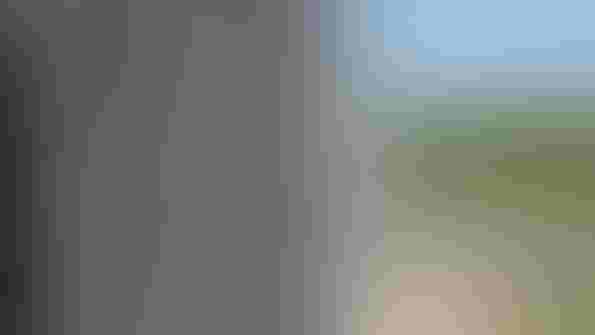 The live cattle and wholesale beef markets were still reeling in early October after a historic late-summer collapse that saw cattle prices fall 22% in eight weeks. However, the seeds of the collapse were sown nearly a year earlier.
Cattle feeders were coming off one of their most profitable periods in some years in 2014, and had built a strong equity position. They pushed feeder cattle prices to record highs in their desire to fill pens. Breakevens seemed high but no one was concerned, as cash live cattle prices topped $170 per cwt the last two weeks of November 2014 to set a new all-time record.
At the same time, carcass weights set new all-time highs. Heifer weights averaged 830 pounds for the week ended Nov. 8, 2014, and steer weights averaged 906 pounds the following week. Way back in the fall of 2007, they averaged under 860 pounds.
2015 began with live cattle in early January averaging $169.67 per cwt, the fourth-highest price ever. This would prove to be the high for this year. Prices fell $10 per cwt by the end of February, and cattle feeders faced big losses. They were paying the price for buying such expensive replacements the previous fall and forgetting that the money always runs out before the cattle.

Listen to the Weekly Cattle Market Wrap-Up NOW!
Click here to get the latest market update from USDA's Ed Czerwien. Listen here.
Losses continued, so cattle feeders kept feeding cattle longer and longer to avoid having to replace them — because it was economical to do so, and to try and reduce the losses with more weight. A few analysts warned this could create a backlog. But as cash live cattle prices appeared to put in a low the third week of July, then rallied to $151 per cwt the first week of August, most cattle feeders shrugged off the warning and kept holding cattle.
One factor out of cattle feeders' control was that packers from March through August ran steer and heifer slaughter at their lowest levels in many years because of weak beef demand. August commercial cattle slaughter was the lowest since 1961. Cattle feeders were unable to sell some cattle even if they wanted to.
As it turned out, cattle feeders ignored the warning signs at their peril, as they did in 1993. The price declines that year were much less extreme (14%). But the industry also ignored warnings of a backlog until it was too late. Cattle feeders had endured a tough winter, and there was talk in the spring of 1993 of heavy death losses and no backlog. But many ignored the fact that the number of cattle on feed for 120 days or more on March 1 was 700,000 head more than the prior year. Prices on a monthly basis peaked in March, then eroded every month but two to put in a monthly low in December.
In retrospect, the longer feeding time only delayed the inevitable. Steers set a new carcass record of 914 pounds the first week of September, and this had increased to 923 pounds two weeks later. Weights don't normally peak until mid-November, so steers could reach 935 pounds or more.
These jumbo-sized carcasses also carried more backfat than seen in years, so cattle feeders faced heavy discounts for both overweight and over-fat cattle. That's the main reason why cattle sold as low as $114 per cwt in Iowa on Oct. 2. One can only hope the supply of these cattle was cleaned up in October, and that the market has started to rebound. But the collapse is a reminder that the first loss is the least loss in cattle feeding.
Steve Kay is editor and publisher of Cattle Buyers Weekly (cattlebuyersweekly.com). See his weekly cattle market roundup each Friday afternoon at beefmagazine.com.
You might also like:
WHO backpedals on red meat/cancer link
65 photos that celebrate cowgirls & cattlewomen
5 tips for getting the most cash for your cull cows
3 steps to negotiating a great cow lease
15 favorite photos of hardworking American ranchers
Subscribe to Our Newsletters
BEEF Magazine is the source for beef production, management and market news.
You May Also Like
---