Beef cow herd to shrink for years to come
Beef cow herd to shrink for years to come
Livestock Outlook: Changes in cattle numbers affect inventories, marketings, production, and cattle and beef prices.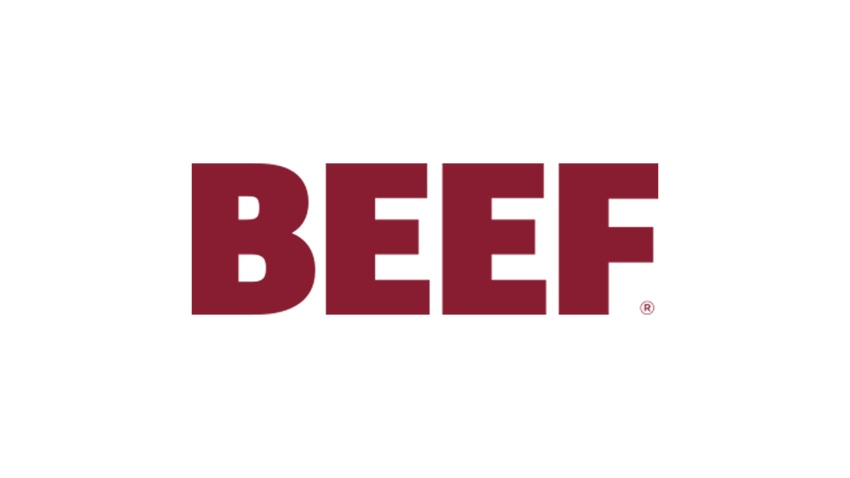 CATTLE: A smaller 2022 calf crop implies fewer cattle will come to market in late 2023 and 2024.
Jennifer Carrico
Have you ever contemplated what many nursery rhymes and other well-known stories have in common? The Three Little Pigs, Three Blind Mice, Goldilocks and the Three Bears, the Three Musketeers, the Three Wise Men, the Three Stooges. The rule of three is a storytelling principle that suggests people better understand concepts, situations and ideas in groups of three. Three is the smallest number required to make a pattern.
The power of three also works in other arenas. In physics, Isaac Newton has three laws of motion. In screenwriting, there's the three-act structure. In basketball, the NBA has always had "big threes," such as Wilt Chamberlain, Jerry West and Elgin Baylor; Michael Jordan, Scottie Pippen and Dennis Rodman; LeBron James, Chris Bosh and Dwyane Wade; and so on.
The cattle business also has threes. If you're interested in current and near-term supplies of slaughter cattle and beef production, the big three to watch are:
placements of cattle into feedlots that are intended to eventually go to slaughter

marketings or shipments of cattle out of feedlots to slaughter
If you're interested in gauging longer-term future supplies of slaughter cattle and beef production, the big three are:
heifers for beef cow replacement
Where can you get the data? Each January and July, USDA's National Agricultural Statistics Service asks a sample of cattle producers to voluntarily provide inventory numbers. The January survey is the larger of the two surveys. Estimates are made for all states.
Fewer calves mean less beef coming
The calf crop includes beef and dairy calves. NASS estimated the 2022 U.S. calf crop at 34.465 million head, down 2.0% from 2021. Some of this "decline" is due to NASS revising the 2021 calf crop up by 80,500 head, or 0.2%, in the latest report.
Calves born during the first half of 2022 were estimated at 25.3 million head, down 1.6% from the first half of 2021. Calves born during the second half of 2022 were estimated at 9.165 million head, down 3.2% from the second half of 2021. The smaller calf crop implies fewer cattle will come to market in late 2023 and 2024.
While beef cattle inventories are declining, dairy cattle numbers are stable. That means dairy calves will make up a greater share of calf crops in the coming years. In 2014, dairy calves totaled nearly 26% of the net (adjusted for veal slaughter) calf crop, a recent record. Dairy's share will continue rising, and proportionally more dairy calves will impact cattle markets for at least the next couple of years.
Cattle numbers vulnerable to weather
Cow‐calf producers depend more directly on weather than any other livestock sector. Several years of persistent drought in key cattle-producing areas of the West and Great Plains have impacted range and pasture conditions and devastated hay production. The Dec. 1, 2022, national hay supply was down a sharp 9% from Dec. 1, 2021, and the lowest Dec. 1 hay stock on record dating back to 1973. Extreme changes in supplies occurred in the Southern Plains, but reached into Colorado, Nebraska, Missouri and Iowa.
Cow culling cuts herd
The 28.918 million-head U.S. beef cow inventory on Jan. 1 was down 3.6% from Jan. 1, 2022. That was the largest year-over-year percentage drop in the beef cow herd since 1985 to 1986. Numbers tumbled as the industry culled 13.3% of the national herd in 2022. This culling rate was the highest ever in the history of the data going back to 1986.
The U.S. beef cow herd is the smallest since 1962. The 2023 beef cow herd is also already 38,500 head smaller than on Jan. 1, 2014, which was the bottom of the last cattle inventory cycle.
Several top beef cow states continued to liquidate beef herds due to drought, high input costs and high cull-cow values. Which factor drove liquidation most varies among operations. Kansas, Oklahoma, Texas, Nebraska and South Dakota accounted for 537,000 head of the total 1,065,200-head decrease in U.S. beef cows.
Fourteen states had more beef cows on Jan. 1 than on Jan. 1, 2022, but additions only totaled 38,800 head. That's smaller than the 45,000-head beef cow drop in Iowa alone. The largest increases were 6,000 beef cows in Alabama and 5,000 beef cows in Pennsylvania.
Replacements must pass tests
A heifer for beef cow replacement is a heifer that has been selected to be bred and placed in the beef herd. For NASS survey classification purposes, those heifers weigh 500 pounds or more on Jan. 1. Beef replacement heifers as of this Jan. 1, at 5.164 million head, were down 5.8% from a year earlier. NASS also asked, "How many of these beef cow replacement heifers are expected to calve during 2023?" Of the 5.164 million beef replacement heifers, 3.169 million head, or 61.4%, are expected to calve this year. That is the highest percentage since 2018.
Replacement heifers are genetic building blocks for the cow herd. Producers hope that a replacement heifer will become a fertile cow that produces a calf, annually, for a long time. Producers make many management steps and decisions in the process of selecting and growing replacement heifers. Each heifer must pass several "production tests" to remain on track and, hopefully, become a member of the cow herd.
Selection at weaning, development from weaning to first breeding, evaluation after first breeding and calving season, and establishment of successful rebreeding are the production tests each heifer must pass. Heifers not meeting production targets are typically culled at any point in the process.
Understand biological time lag
In 2022, 73.4% of all calves in the U.S. were born from Jan. 1 through June 30. A heifer calf born in spring 2022 would have been weaned in the fall. If she was selected to be a cow herd replacement, she will be bred this summer. She will calve for the first time in spring 2024. She will wean her first calf in fall 2024. If her calf is intended for the slaughter market, it must still be finished and harvested before it adds to beef production. This won't occur until the summer or fall of 2025.
Some suggest meaningful progress in rebuilding the nation's beef cow herd may not materialize until 2025. During the early stages of beef herd expansion, marketings will actually decline as producers hold more heifers for breeding. Even more time will pass before a larger breeding herd can send more calves to market.
Another rule of three is using three successive words to express a central idea. Examples include: life, liberty and the pursuit of happiness; the good, the bad and the ugly; blood, sweat and tears. One could argue these describe cattle production at times. The hope for this year is another hendiatris: moisture, moisture, moisture.
Schulz is an Extension ag economist with Iowa State University.
Subscribe to Our Newsletters
BEEF Magazine is the source for beef production, management and market news.
You May Also Like
---