Colorado Rancher Utilizes Holistic Management Concepts
Colorado Rancher Utilizes Holistic Management Concepts
Duke Phillips says he's seeing good results with the holistic management concepts he utilizes with his 3,000 head cowherd on arid Colorado public land.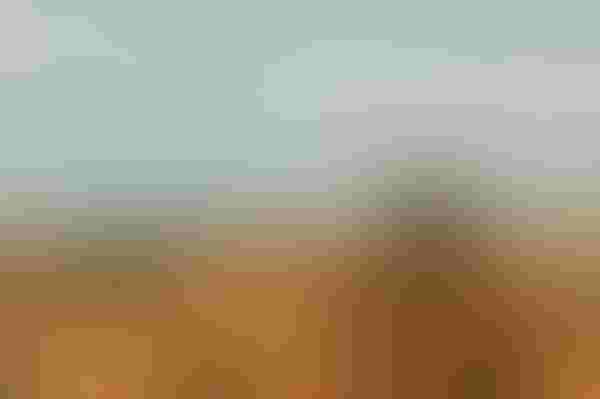 When Duke Phillips dismounts his horse to inspect his grasslands, he's searching for more than tall, green forage on the 87,000 acres that comprise the Zapata and Chico Basin ranches outside Colorado Springs, CO. He's looking to confirm that his grazing practices harmonize with the ecosystem.
Thus, Phillips checks for a diverse population of vigorous range plants at various stages of growth, as well as adequate litter cover. He also wants to see thriving insects and other organisms – evidence of good moisture infiltration and that the entire ecosystem is functioning properly. 
"We believe that in order to manage the ecosystem on the ranch in a responsible manner, we must understand the effect our grazing management has on the land, the wildlife and our livestock," Phillips says. "We don't focus on just grass or just cattle. We look at the whole."
Administering EKG
Phillips has adopted Land EKG™ management practices as the basis of his grazing strategy. Developed by Charley Orchard, Land EKG (www.landekg.com) includes regular documentation of specific information that reflects the results of grazing practices. The data Phillips and his team gather about plant life, litter cover, wildlife activity and cattle provide a broad-spectrum picture of land conditions and assists in grazing decisions. In addition to his team's written notes and photos, Phillips solicits input from groups such as the birdwatchers who monitor birdlife on his rangeland.
Observing gullies, trails, plant pedestals and sheet erosion reveals how the water cycle is functioning. Evidence of weeds and annual plants, germination sites, desirable plants and plant diversity demonstrate the biotic state of pasture areas. Details about canopy cover, plant form and production, and utilization of forage helps determine the state of the ecosystem's energy flow.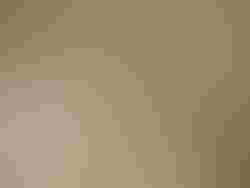 Most of the data, which includes photos, are captured at designated, well-marked sites around the ranch. This ensures Phillips a year-to-year benchmark for measuring changes in forage and soil conditions. The data is added to an online database, from which Phillips can then select a variety of printable reports that automatically analyze data.
"It takes time to get the process in place, but once it's there, you can manipulate information with just a mouse click to look at different aspects of the land," he says. "The database is maintained by Land EKG, which means you build a library of information you can continue to
access."
In addition to regularly monitoring specific sites on the ranch, Phillips and his team make sure they set foot on as many acres as possible every year.
"When we ride across the pastures, we don't load horses in a trailer and ride out," Phillips says. "We ride to where we're going. We see every piece of ground on the ranch 2-4 times/year. If necessary, we'll be there 10 times throughout the year. Every year is different. We don't just have a system, it's more of a process geared to meet the needs of the land and the cattle."
Minimal-input management
The ranch owns their own cattle herd and pastures additional cattle. The herd consists of yearlings and mother cows that normally graze year round. Cattle are managed with minimal input.
"We set high performance standards for the herd to live in harmony with nature," Phillips says. "For instance, if a cow loses her calf to a coyote, we remove the cow from the herd instead of shooting the coyote. Other cows defended their calf.
"We also don't use pesticides. If animals become sick or anemic from parasite infestation, they're also removed. That kind of genetic selection builds a strong herd."
Portable fencing creates small pastures where as many as 3,000 yearling cattle graze for very short periods. Cattle move in a migratory pathway, which frequently rotates cattle through the pastures. The grazing scheme is managed so the surface of the ground is disturbed by the great number of hooves, and plants in each pasture have adequate recovery/regrowth opportunity.
"Depending on range conditions, we may move the herd after a half day. We maintain detailed records of where cattle graze, how long and the effect of the grazing," Phillips says. "Our records indicate if we took too much grass, not enough or just the right amount. We monitor the state of the grazing area afterward in terms of nutrient cycle, water cycle, biotic state and energy flow. If we see erosion in a pasture and feel we need more plant material or litter there, we use the cattle as a tool to manipulate and disturb that area to achieve our conservation goal."
Because all his grazing land is owned by the State of Colorado, Phillips regularly interacts with a number of public organizations. Ben Berlinger, Natural Resources Conservation Service (NRCS) area rangeland management specialist, provides technical assistance to Phillips. He also participates, along with other public officials, in a ranch tour every two to three years.
"Phillips' approach is a holistic one," Berlinger says. "He's very focused on stewardship and has developed a management model I believe would be useful to other ranchers."
A Brittle Environment
Berlinger notes that Phillips manages rangeland in a "brittle" environment. Average rainfall is about 11 in./year, and it often comes in the form of severe thunderstorms. During his career, Berlinger says he's often seen ranchers treat symptoms of grazing problems rather than addressing the root cause, which is improper grazing management.
"The uplands in that area are slow to recover. It's not a desert area, but it's certainly arid," Berlinger says. "Like everywhere, we've seen wet and dry cycles. Duke's philosophy makes it possible for him to manage the land during those extreme climactic conditions."
John Valentine, district manager for the Colorado State Land Board's South Central District, says Phillips' rapid rotation of cattle from one riparian area to another has resulted in better quality and quantity of desirable vegetation and reduction of weeds and undesirable woody vegetation. Return of native plant species is exactly what Valentine's agency wants to see on their grazing lands.
"The Chico Basin ranch has sandy soils on the east side, more loam in the middle and sandy loam and clay on the west," Valentine says. "Each soil type requires different management. Duke has installed livestock watering stations to help keep animals out of the ranch's riparian areas. In the 20 years I've been in this office, those areas have been an ongoing problem. Under his management, we've seen tremendous positive change on Chico Basin Ranch."
Phillips says improving large tracts of grazing land requires a lifetime of ecosystem management. Focusing on the four basic principles of nutrient cycling, water cycling, biotic integrity and energy flow will produce results on any rangeland.
"There are still issues, like exotic weeds the cattle don't readily want to graze. And it's frustrating to have to wait so long to see results," Phillips says. "But the EKG process gives us ongoing, specific information about what's happening on the land. That brings a comfort level we couldn't obtain any other way." 
Loretta Sorensen is a freelance writer based in Yankton, SD.
Subscribe to Our Newsletters
BEEF Magazine is the source for beef production, management and market news.
You May Also Like
---