COVID-19: Our kids are watching our response. What are they learning?
COVID-19: Our kids are watching our response. What are they learning?
As we practice social distancing, while also working remotely and homeschooling our kids, our response to the stress and anxiety of COVID-19 is critical.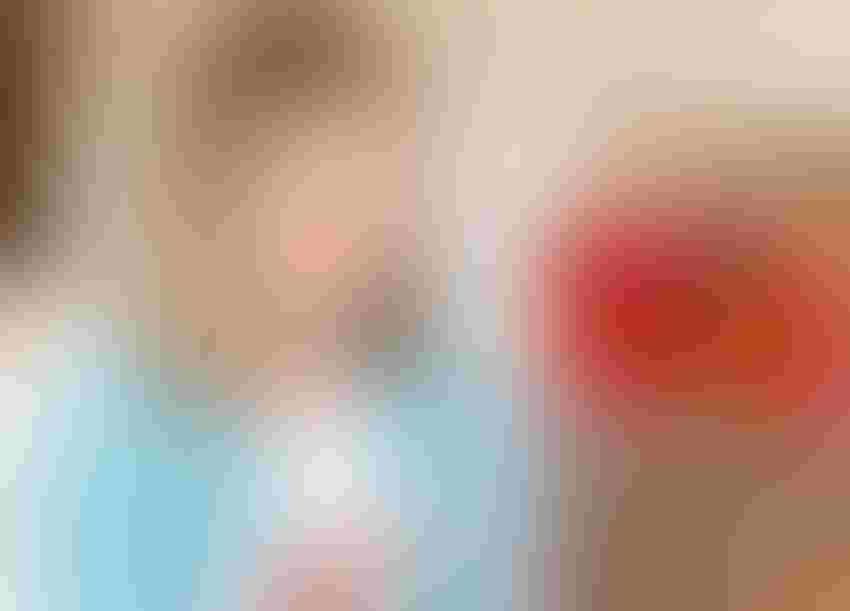 Today, I was supposed to be leaving for a three-state speaking tour taking me to Colorado, North Dakota and Kansas. I anticipated meeting a lot of great people, listening to some amazing presenters and coming home just in time to celebrate Easter with my family in our beautiful church. I knew I would be exhausted from the trip, but grateful, as always, to be doing what I love in an industry that I'm so passionate about while having the support system at home to make it possible.
Instead, like so many others, I'm grounded at home - uncertain of the future and stressed about how bad things might get for America and what life will look like in the weeks and months to come.
Through all of this social distancing, I never anticipated that Zoom meetings would become my new speaking stage. Yet, it's a shift that almost feels like a blessing in disguise. I'm home to tuck my babies in at night, and there's a lot more time for the things that really matter most. Even in the sticky messes, the broken routines and the fear and anxiety of the unknown, there's beauty in the madness. God is more present than ever, and our family is making memories we'll cherish, despite the awful news we are seeing on TV.
Yes, our days are more chaotic than we would like, but I have a feeling this Lenten season, which has been incredibly trying and hard for so many, is going to be one we all look back on as a gift from God, and a reminder to keep our priorities in line with what really matters most.
Yesterday, I had the opportunity to speak virtually to students as part of the Nebraska Farm Bureau Federation's "Crew Hangout." To put it into perspective, what these students are going through right now feels eerily similar to what myself and so many of my peers went through during the 2008 recession. At that time, jobs were uncertain, the economy was in the dumps, and college graduates were moving home with their parents instead of finding rewarding careers in their fields.
But you know what? I have found that it's these tough moments in life that are most formative of all. It's in the "hard" where we find our true selves and what we are really made of. Facing that great uncertainty as a 21-year old college graduate was the best lesson I could have ever learned. It's what made me take a leap and become an entrepreneur and rancher instead of finding a stable job that was safe and comfortable.
I had to pivot, get creative, hustle and never take a day or a dollar for granted. Quite honestly, it changed the way I look at life, and I'm certain, like other big moments in our nation's history (9/11, Pearl Harbor, the Great Depression, etc.), COVID-19 will be impactful in many ways for the next generation of leaders in our country.
These young people are learning from us. How do we respond in a crisis? Are we cool, calm and collected as we gather accurate information and make decisions based on facts and not fear? Do we grow stronger in our leadership roles and find solace in helping others in our communities? Do we speak honestly with our kids, but also help them face their valid fears and concerns?
This is important! Our kids are watching. What are we teaching them in these trying times?
Without question, these kids won't forget this chapter in their lives, and maybe the difficult lessons they are facing now (loss of school, friends, internships, proms, graduations, and overall security, etc.) will help shape a brighter, more prosperous future for them down the road. However, this can only be possible if we show our kids how to cope and respond to the unexpected.
And it starts by opening their eyes to true disparities and hardships in this country. As an example, while they mourn the loss of prom, other kids their age may be mourning the loss of their home due to the economic fallout. Is there a way to shift their sadness and redirect them to take action to help those less fortunate in our communities?
Parents, help your kids find the silver lining in all of this. Help them find ways to pivot and make lemonade out of lemons. Help them find the tools to cope with the stress and anxiety.  Encourage them to create new opportunities where it seems none exist. We must guide our young people not to cower in fear, but to face these realities head on, with rational, sound decision making. It's in these crisis moments that we can help our kids find the courage and wisdom to weather through a tough time. And it's in times like this, where we can guide them in developing the foundations of strong moral character that will help them throughout their adult lives.
And ultimately, COVID-19 may be contagious, but you know what else can catch on like wildfire? Optimism. Strength. Growth. Community. Resilience. Knowledge. Preparedness. Patriotism. Generosity. Kindness.
Let's be the example that our kids need in this moment. Check on their emotional state and teach them out to be strong and brave when life throws them curveballs.
I'm praying today that everyone reading this stays safe and stays strong. Even apart — we are all in this together. I'm confident our nation will be stronger than ever once COVID-19 has passed with young leaders who have been through a hard chapter and learned valuable life lessons because of it.
The opinions of Amanda Radke are not necessarily those of beefmagazine.com or Farm Progress.
Subscribe to Our Newsletters
BEEF Magazine is the source for beef production, management and market news.
You May Also Like
---