Dealing with stress: You are the ranch's greatest asset
Dealing with stress: You are the ranch's greatest asset
The conversation on mental health and handling stress is not easy because of the uniqueness of each person's situation.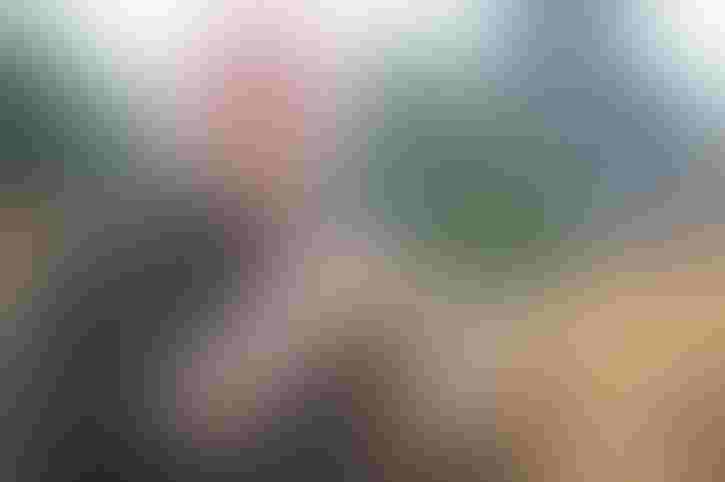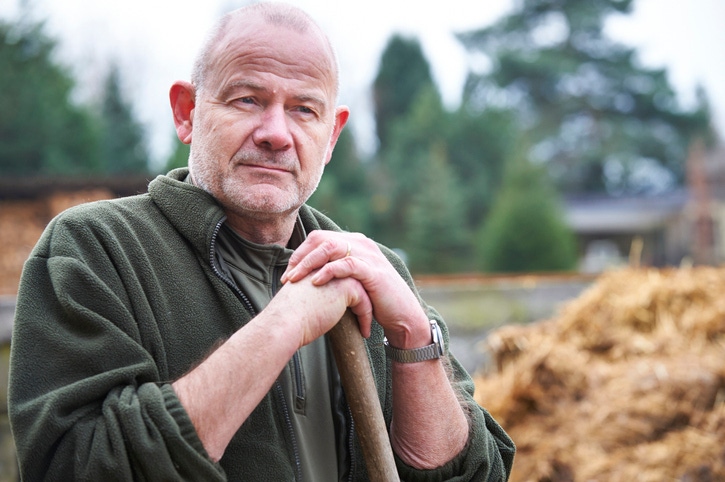 In an occupation where stress seems to be the norm, identifying how cattlemen and their fellow producers can learn how to understand the factors and actions associated with mental health is important to the viability of the agricultural community.
"Mental health of our producers is a topic of concern for our industry," said Don Schiefelbein, NCBA vice-president, on a recent webinar hosted by the association to discuss this sensitive, yet critical topic. In fact, dealing with frequent elements out of their control, such as the weather, prices, diseases in livestock or crops, trade wars along with recurrent financial and business management issues, farmers and ranchers struggle with recognizing a time when they don't have stress, explains Ted Matthews, Minnesota Rural Mental Health director.
This presents the challenge of how to handle this persistent stress and identifying one's stress threshold. "When do you know how much you can handle?" he says.
Matthews, along with Adrienne DeSutter, a behavioral health consultant and agriculture wellness advocate, explained the response to stress and the need to focus on one's mental health varies from person to person. "Individuals need to know that what they are feeling can be, and is most likely, different from what another person is feeling," says Matthews. Understanding that the conversation on mental health and handling stress is not easy because of the uniqueness of each person's situation, Matthews and DeSutter outlined the following issues for farmers and ranchers to consider. 
You are your ranch's greatest asset. "Without the rancher, there is no ranch," says DeSutter, who is actively involved in production agriculture with her family in Illinois.
"The individual is what matters. Put value in yourself, not just on the assets of the operation." She further encouraged individuals to give themself some grace and room to be flexible with the decision-making process and the outcomes. When one is stressed, the brain doesn't function normally. This can result in poor decisions and unfortunate accidents.
Know what's in your toolbox. We know what tools we need to fix things around the farm, but have we taken the time to think about what tools we need to be good to ourselves, our family and our business?" adds DeSutter. Tools important for individual health and repair include getting enough sleep, regular exercise, balanced nutrition and allowing time away from the daily routine to focus on a hobby or other interest.
Busy schedules can result in forgetting to eat balanced meals, or long hours on the tractor result in limited physical activity to keep your heart healthy. "If you are checking regularly on your cattle, what about yourself, have you checked in on yourself lately?" she asks.
Recognize signs of crisis. Maintaining a healthy agricultural community means being aware of the changes you see in your friends and neighbors as well. Recognizing behavioral changes such as sadness, anxiety, pessimism, irritability or loss of interest and fatigue may be signs of added stress or other impacts on their mental health.
"Be proactive when you witness changes in typical behaviors," says Matthews. Let others know you notice a change in their actions and ask if everything is okay, but don't stop there, the experts emphasize. If the person is not ready to talk, remember to check back in with them regularly, to demonstrate that you are there and willing to listen when they are ready to talk.
Taking the proactive approach to reach out to someone else may feel uncomfortable, but focus on your goal, which is to let them know you are concerned about them. "In the case you are the one needing help, don't be embarrassed to ask for it or reach out," says Matthews.
Seek out resources. If you are uncomfortable talking to a friend or neighbor about your situation, there are numerous resources available. Local resources include behavioral health counselors, doctors, and clergy.
"If you are seeking out resources because you are concerned about a family member or another individual, and you are struggling with what to do, take the time to start researching available resources to learn about the services they provide," says DeSutter. "Thus, you are prepared and will have more timely access to the resources when and if needed," says Matthews.
In addition to local resources, most states have farm, ranch or rural hotlines available. The experts mentioned that the National Suicide Prevention Lifeline, 800-273-TALK (8255) or FarmAid Farm Crisis Support, 800-FARM-AID (327-6243) are available resources at the national level. 
B. Lynn Gordon is a freelance writer from Sioux Falls, S.D. The opinions of the author are not necessarily those of beefmagazine.com or Farm Progress.
Subscribe to Our Newsletters
BEEF Magazine is the source for beef production, management and market news.
You May Also Like
---