Democrats release 2020 platform - What's in it for agriculture?
Democrats release 2020 platform - What's in it for agriculture?
Is Biden's plan for rural America appealing to farmers and ranchers? Two different writers weigh in with their views of the 2020 Democratic platform.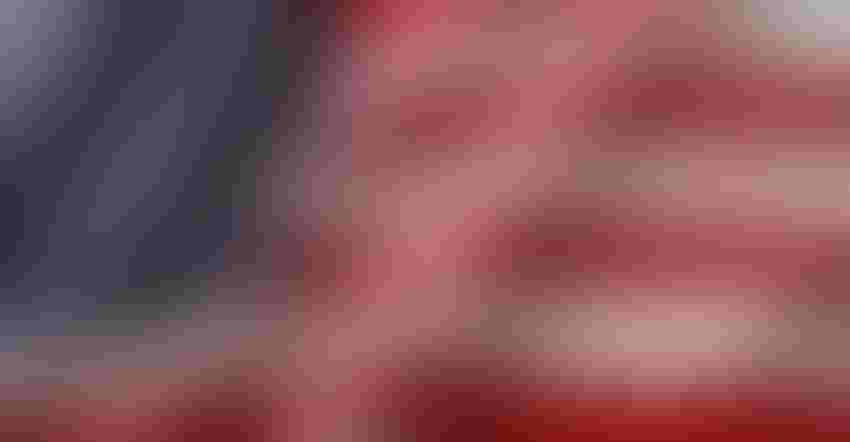 America is home to people with diverse ideas, skills, experiences and passions. Yet, even in light of all of the divisiveness facing our nation right now, I believe we have many unifying commonalities that bring us together as one nation under God.
Maybe those common values are hard to see right now as opposing sides become more polarized and deviate farther and farther from the center. However, in my recent travels across the United States to speak at meetings, I've noticed that when it comes down to it — people aren't Republican or Democrat first. They value their families, their homes, their careers and the life they've built as they've pursued their own version of the American dream.
It is my hope that the flames of this American dream never die, and yet, the upcoming 2020 U.S. presidential election has a feel of urgency to it — like if we don't get it right this time, the United States as we know it might be lost forever.
Yes, I know it's bad etiquette to talk about certain things in polite company. Religion and politics certainly make it to the top of the list. On that note, I recently read a neat article titled, "8 centuries-old etiquette rules for talking politics." Written by Beth Anne Macaluso for Mental Floss, the age-old wisdom presented in this piece definitely still holds true today.
Educate yourself before you open your mouth. Know where you stand. Don't be a know it all. Know when to change the subject. Keep your cool. Don't take sides. But know where you stand.
These all seem like pretty sage wisdom for us to follow these days, especially at a time when social media has become rampant with political discourse and with friends, neighbors, trolls and strangers verbally berating one another in the comments sections of mainstream media articles.
I've always believed in being kind but firm in what you stand for. In today's blog, I want you to evaluate the information presented, and I'll let you decide what YOU stand for once you've read the documents.
Last week, the Democratic party released its draft platform for 2020, including 10 sections with titles like "Building a Stronger, Fairer Economy," "Achieving Universal Affordable Healthcare," "Combatting the Climate Crisis and Pursuing Environmental Justice," and more.
The full document can be read here, and I encourage you to browse through the 80 pages for yourself.
I also want to share two different articles from two different writers who provide two different perspectives on this document. Notably, these two writers published pieces in the same publication, Farm Futures, which is a sister publication to BEEF. It's refreshing to see varying viewpoints in one publication, instead of a one-size-fits all narrative that so many media outlets are guilty of.
Our first school of thought on Biden's policies and how they would impact agriculture comes from Jacqui Fatka, with her piece titled, "Biden finding support in rural America."
Fatka writes, "Farmers have overwhelmingly supported President Donald Trump over the last four years, but it is voters in the Midwest swing states who will be important in Trump's presidential run against Joe Biden this year.
"A new poll released by Focus on Rural America found that if the election were held today, Biden would beat Trump 49 to 43 in Iowa, 51 to 41 in Michigan, 54 to 36 in Minnesota and 53 to 42 in Wisconsin. The poll was conducted by David Binder Research on July 30-31 among 800 likely November 2020 voters, with 200 in each state (Iowa, Minnesota, Wisconsin and Michigan)."
Biden's Rural Plan calls for promoting ethanol and next-generation biofuels and investing $400 billion in clean energy research, innovation and deployment.
According to the plan, "From day one, president Biden will use every tool at his disposal, including the federal fleet and the federal government's purchasing power, to promote and advance renewable energy, ethanol and other biofuels."
Additionally, his plan states, "While Trump is pursuing a damaging and erratic trade war without any real strategy, president Biden will stand up to China by working with our allies to negotiate from the strongest possible position, and he'll make sure our trade policy works for American farmers."
While Fatka's article leans favorably in how Biden would treat farmers in rural America, Gary Baise takes a definitive note in the other direction with his piece for Farm Futures titled, "Little for farmers in Democrat presidential platform."
He criticizes Biden's plan for having many sections, "but none mention agriculture."
Baise writes, "The first mention of agriculture is under a section 'Investing in the Engines of Job Creation.' On page 17 of the draft Democrat platform there is finally a reference to agriculture.
"It is 'Democrats will invest in the American heartland and rural economies.' The platform recognizes there has been a history of racial discrimination at USDA and that the new Democrat administration will '…take a more proactive approach to supporting training and resources for families of color.'
"One interesting plank is 'Democrats believe farmers should have the right to repair their own farming equipment, rather than being forced to rely on large corporations for even the simplest fixes." Sounds like the 'Right-to-repair' folks got in someone's ear.
"'Democrats will partner with America's farmers, ranchers and forest landowners to make the U.S. agriculture sector the first in the world to achieve net-zero emissions…'
"Another plank is to support E15 blends by supporting more research on this and other advanced biofuels.
"A third paragraph on agriculture states 'America's farmworkers are essential to our economy, our communities, and our security. We will enforce labor and environmental protections for farmworkers, including overtime and safety rules protecting the workers from exposure to pesticides and extreme heat, …'
"One final plank in the platform assures all in agriculture that Democrats will tackle market concentration in the packing house industry by strengthening efforts to enforce the Packers and Stockyards Act.
Later in the article, Baise lists the priorities of the Democratic platform that would change the face of agriculture as we know it.
I don't need to tell you how I feel one way or another on these policies, but I would love for you to read through these articles and the document itself and let me know how you think! Later, I'll review the Trump camp's views and plans for agriculture in the next four years, and I'll ask you to weigh in. We'll consider this an informal poll of BEEF readers, and I'm looking forward to reading your thoughtful responses.
Be kind but stand firm. America is counting on you!
The opinions of Amanda Radke are not necessarily those of beefmagazine.com or Farm Progress.
Subscribe to Our Newsletters
BEEF Magazine is the source for beef production, management and market news.
You May Also Like
---