Exports logged a record value for U.S. beef producers in 2014
Exports logged a record value for U.S. beef producers in 2014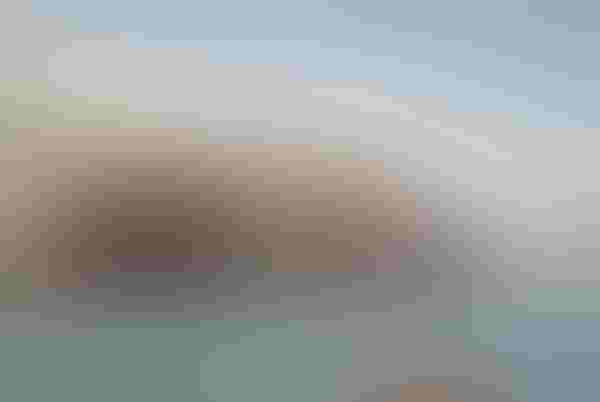 It's a long way from a Virginia ranch or an Ohio cornfield to a restaurant in Japan or South Korea. Yet, most ranchers and farmers realize how valuable beef exports to Asian and other markets are for their economic well-being.
In fact, exports of beef cuts and variety meats add hundreds of dollars to the value of a slaughter animal, and quite a few pennies to the value of a bushel of corn. That's why beef producers and corn growers alike strongly support the marketing and promotional efforts of the U.S. Meat Export Federation (USMEF).
Beef exports last year shattered the old value record, a remarkable accomplishment given that U.S. beef production was down 5.6% on 2013, the U.S. dollar was strong and U.S. wholesale prices were extremely high. The value record is a testament to USMEF's work with end users, and affirms that buyers in Asia and other regions truly value the high quality of U.S. beef, from cuts to short plates to offal items.
Beef exports have seen a steady upward trajectory in the last 30 years. In 1984, the U.S. exported a mere 330 million pounds of beef (150,000 metric tons), which represented just 1.4% of total U.S. beef production. Volumes finally took off in 1988 when they exceeded 1 billion pounds for the first time. They exceeded 2 billion pounds for the first time in 1997, but slumped to 460 million pounds in 2004 due to the first case of BSE in the U.S.
Just six years later, exports had recovered to a record volume of 2.788 billion pounds (1.267 million mt), due to massive efforts by the U.S. government to get country bans on U.S. beef partially or wholly overturned. USMEF and the industry also worked assiduously to assure end users in foreign markets that U.S. beef was completely safe. It's important to remember, however, that U.S. beef still faces restrictions in some important markets, and outright bans by Russia and China.
Beef export value in 2014 was $7.13 billion, according to USMEF. This was a 16%, or nearly $1 billion, increase over the previous record set in 2013. Export volume was just under 1.2 million mt, short of the 2011 record but up 2% year over year. Exports equated to 14% of total production and 11% of muscle cuts, up from 13% and 10%, respectively, in 2013.
Exports continue to generate strong returns for producers, USMEF reports. The value per head of fed slaughter averaged a record $297.68 last year, up $52.72 from the previous year. December export value was $340.69 per head, up $61.53 from a year ago. One can only shudder at the thought of a disease crisis cutting off exports, and the industry facing the loss of that value per animal.

BEEF Seedstock 100
Looking for a new seedstock provider? Use our BEEF Seedstock 100 listing to find the largest bull sellers in the U.S. Browse the Seedstock 100 list here.
Pork exports also set a new value record in 2013 — at $6.67 billion. The strength in international demand for U.S. red meat was showcased in 2014, as customers paid record prices for U.S. beef and pork while still purchasing larger volumes, says Phil Seng, USMEF president and CEO. This is especially noteworthy, because U.S. pork prices were higher than European Union prices for most of the year, and U.S. cattle prices were significantly higher than prices in Australia and all other major beef-exporting countries, he says.
Exports overcame significant challenges last year, including market access restrictions, an appreciating U.S. dollar and, most recently, shipping difficulties related to a labor dispute in the West Coast ports, Seng notes. That dispute in mid-February was costing the U.S. meat and poultry industry more than $40 million per week in lost sales. Chilled beef and pork were most at risk because of their short shelf lives.
In fact, Asian markets took product valued at more than $2 billion in 2014, so one can only hope the dispute is settled before you read this.
Steve Kay is editor and publisher of Cattle Buyers Weekly. See his weekly cattle market roundup each Friday afternoon at beefmagazine.com.
You might also like:
Breathtaking photos of winter on the ranch
Bale grazing lets cows feed themselves
It's possible to pasture cattle without using fences
70 photos honor the hardworking cowboys on the ranch
7 U.S. cattle operations honored for stewardship efforts
Subscribe to Our Newsletters
BEEF Magazine is the source for beef production, management and market news.
You May Also Like
---