Great American Outdoors Act — Saving our parks or land grab?
Great American Outdoors Act — Saving our parks or land grab?
S. 3422 would provide $900 million annually to the Land and Water Conservation Fund and establish a five-year, $12-billion trust fund for national parks.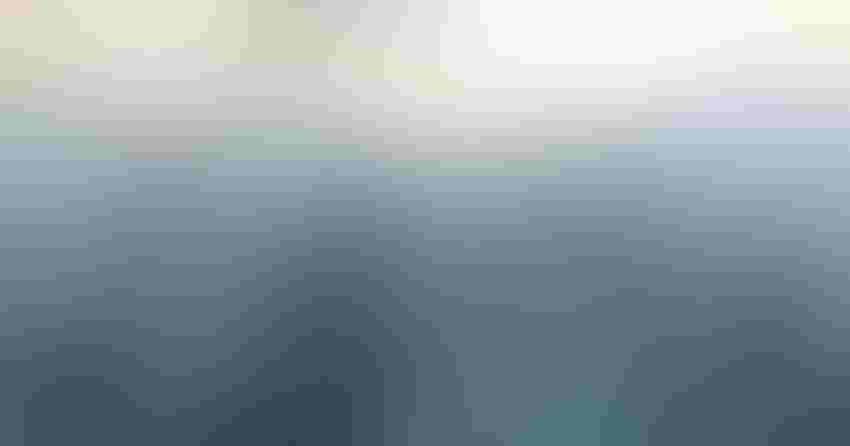 Some wise advice I heard recently on a financial podcast I listen to was, "You can't control what happens at the White House, but you can handle what happens in YOUR house."
This was a reminder to be financially responsible, have your affairs in order, protect your family and plan ahead for things like 2020 — a pandemic, an economic shutdown, riots, murder hornets and who knows what's next?
Yet, even though we can't control what happens in Washington, D.C., we can certainly hold our elected officials accountable for the votes they place, which directly impact our freedoms and our livelihoods here in the great United States of America.
Yesterday, I alerted you to an issue that needs urgent action. The Dietary Guidelines for Americans Committee is seeking public comments on new recommendations, and the comment period closes today, June 10, at midnight EDT.
Today, I want to share with you another issue that has been brought to the floor in Congress.
The Great Americans Outdoors (GAO) Act (S. 3422) was introduced by U.S. Senators Cory Gardner (R-CO) and David Perdue (R-GA) on March 9, 2020, just a week before the COVID-19 pandemic really took off.
Per the text, S. 3422 would: "Amend title 54, United States Code, to establish, fund, and provide for the use of amounts in a National Parks and Public Land Legacy Restoration Fund to address the maintenance backlog of the National Park Service, the United States Fish and Wildlife Service, the Bureau of Land Management, the Forest Service, and the Bureau of Indian Education, and to provide permanent, dedicated funding for the Land and Water Conservation Fund (LWCF), and for other purposes."
On June 9, the Senate voted 80-17 in favor of S. 3422. Note, this vote means the act is now open for debate, meaning it could still be amended before the final vote.
According to E&E News, Senate Majority Leader Mitch McConnell (R-KY) said, "These resources exist because of visionary actions of prior Congresses. Now it is our turn to secure them for generations yet to come."
Meanwhile, Senator Rob Portman (R-OH) spoke favorably of the bill while holding a poster that read, "Restoring our parks = creating jobs."
And in March, President Trump tweeted, "I am calling on Congress to send me a Bill that fully and permanently funds the Land and Water Conservation Fund and restores our National Parks. When I sign it into law, it will be HISTORIC for our beautiful public lands. ALL thanks to @SenCoryGardner and @SteveDaines, two GREAT Conservative Leaders."
But does this act really create jobs? Does it protect our lands? Does it place these acres in the best hands? Or is it a federal government power play and a land grab that will push miners, loggers and ranchers off the land for good?
At first blush, who wouldn't support this? Everybody loves parks! Everyone loves visiting our nation's beautiful landscapes. We love recreation, hunting, wildlife, camping and more. But is that what this bill really supports?
The act would provide $900 million annually to the Land and Water Conservation Fund, as well as a five-year, $12 billion trust fund. Is anybody wondering how that cash will be used? I'm guessing it's going to be leveraged for more than just addressing "a backlog of public land projects."
Of the 17 senators who voted "no," 16 were Republicans, with one Democrat, Tim Kaine of Virginia.
Despite the large majority of support from the Senate, nearly 50 agricultural groups penned a letter to oppose the Great American Outdoors Act.
In the letter, which was submitted by the Public Lands Council, National Cattlemen's Beef Association, Association of National Grasslands and the American Sheep Industry Association, just to name a few, the groups write, "The GAO Act provides for $900 million in mandatory funding for LWCF as a whole, meaning that at least 40%, or $360 million, each year will be eligible to buy land resources across the country.
"The federal government already owns more than 640 million acres, controlling a vast majority of the American West. More federal ownership is irresponsible, and in some places it will soon be impossible. In Nevada, federal agencies currently own more than 85% of the landscape, leaving precious little to support private enterprise," the letter states.
"To be clear, this bill radically increases the burden on the American taxpayer for years to come. Congress will still be required to confront federal maintenance needs, including mounting deferred maintenance costs, through the annual appropriations process. There will be fewer maintenance dollars to go around, meaning fewer dollars will be directed to parks in Maine, refuges in Wisconsin, and forests in Florida.
"If passed, the GAO Act sentences hundreds of millions of acres of American land and water to a poorly-managed future. We understand some of the historic benefits that have resulted from LWCF funding in local communities through the use of state-side funding. We also acknowledge that sometimes, acquisition can provide continuity for discrete landscape. We do not, however, believe that acquisition on this scale would be anything but an utter failure by Congress to perform its oversight role."
Read the letter in its entirety by clicking here.
Review this act carefully and decide for yourself what to think. Let your politicians know where you stand, and don't remain silent on yet another emerging issue we must keep an eye on in Washington, D.C.
Just my two cents — National Parks are grand and wonderful, but I suspect there is more to it than just maintaining Yellowstone.
What do you think?
The opinions of Amanda Radke are not necessarily those of beefmagazine.com or Farm Progress.
Subscribe to Our Newsletters
BEEF Magazine is the source for beef production, management and market news.
You May Also Like
---