Hay Talk Part 4: Tips for planting forages in late summer & early fall
Hay Talk Part 4: Tips for planting forages in late summer & early fall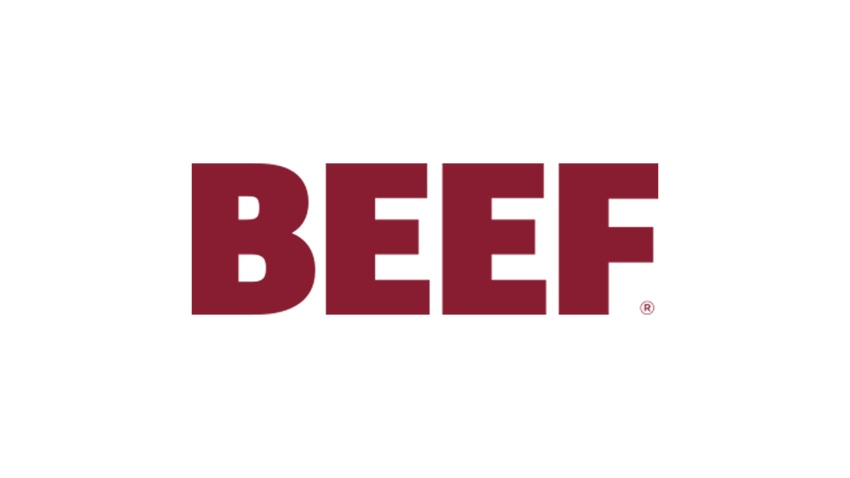 Each Thursday in July, I've focused on haying topics ranging from cutting length, curing time, moisture levels, bale grazing and more. Today, we're taking a look at planting supplemental forages in early August, September and October.
In case you missed it, check out the first three Hay Talk installments here:
Hay Talk Part 1: Why cutting height & moisture levels matter
Hay Talk Part 2: 6 resources for making haylage-in-a-day & bale grazing, processing
Hay Talk Part 3: Troubleshooting rain-damaged hay & inadequate fermentation
Excessive rainfall in some parts of the country has resulted in poor-quality hay, damaged fields, and a reduced amount of tonnage stockpiled for winter. As a result, many cattle producers are considering planting supplemental forages to make it through the remaining grazing season.
In a recent Ohio BEEF Cattle newsletter, Mark Sulc, Ohio State University Extension forage specialist, offered some tips for producing supplemental forage from late summer plantings.
"The most convenient areas for planting annual forages for the remainder of this growing season are in fields coming out of wheat grain harvest and corn silage that will be harvested in late August to early September," writes Sulc. "Of course, acres where corn or soybean plantings were prevented by wet weather can also be used, provided the corn or soybean herbicides applied are not harmful to forage plantings. Always check herbicide labels for crop rotation restrictions prior to planting forages."
Here are 3 tips from Sulc for planting forages August-October:
1. Early August planting
Sulc says the best options for early August planting are spring oat, spring triticale, or annual ryegrass.
"Oat seed usually can be purchased at a more economical price than spring triticale, but either species will produce good dry matter yields within 60 to 80 days after planting," says Sulc. "When planted the first two weeks of August and with adequate rainfall, oat and spring triticale can produce from 2,500 to 5,000 pounds per acre of dry matter by mid-October. The lower yields occur when leaf rust becomes a problem, which is a possibility in a damp year like we've had so far. They will reach the boot stage of growth in October, which provides the best compromise of yield and forage quality."
READ: They'll expand if their forage supplies support it
2. Late August to early September plantings
Sulc says spring oat, spring triticale, and annual ryegrass can also be planted from late August to mid-September, following an early corn silage harvest.
"These later planting dates will produce lower yields (1,500 to 3,000 pounds dry matter per acre) than August plantings and harvest will be delayed into months with poor drying conditions (November to early December)," says Sulc. "Plantings in early September would be an excellent option for grazing or green chopping. If an early spring forage harvest is desirable next year, winter triticale and winter rye should be included in mixture with the spring oat and spring triticale planted in late August and early September."
CHECK OUT: New hay-making tools for the 2015 haying season
3. Late September to October plantings
To produce a high-quality forage for early next spring, Sulc says to consider wheat, winter triticale, and winter rye.
"Rye grows and matures rapidly in the spring and has the deserved reputation of becoming 'like straw' in a short period of time once it turns reproductive," says Sulc. "Wheat and winter triticale will be easier to manage next spring because they mature more slowly than rye. Forage quality can be excellent for these species if harvested in boot stage of growth in the spring, producing from 2 to 4 tons per acre of dry matter depending on stage of harvest."
For more planting tips, seeding rates and mixtures from Sulc, click here. 
Are you planning on planting supplemental forages in late summer and early fall? If so, what is your preferred mix and how soon will you get your cover crops planted? Share your thoughts in the comments section below.
The opinions of Amanda Radke are not necessarily those of beefmagazine.com or Penton Agriculture.
You might also like:
Are feeder cattle prices on the cusp of a collapse
How to prevent foot rot in cattle
How to prevent & treat pinkeye in cattle
When is the best time to wean? It might be younger than you think
Subscribe to Our Newsletters
BEEF Magazine is the source for beef production, management and market news.
You May Also Like
---