Here's why traceable beef matters
Here's why traceable beef matters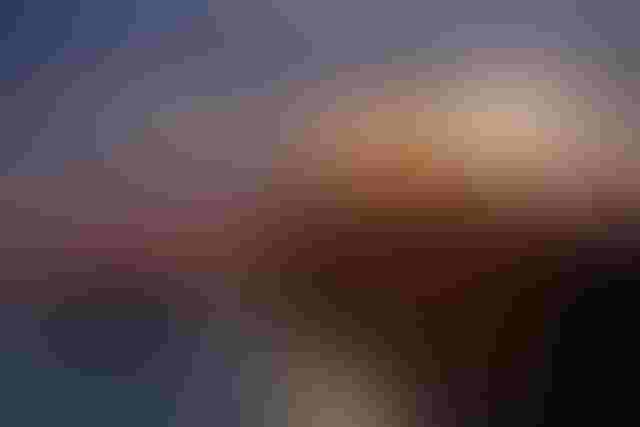 <p>Beef exports to China. Getty Images.</p>
"We can't tolerate to be out of the fastest-growing market in the world."
That's how Joel Haggard, U.S. Meat Export Federation (USMEF) senior vice president, Asia Pacific, sees things. "We continue to sit on the sidelines of that market, but they're going to have record beef imports again this year," he says. In fact, China's first quarter beef imports were up 85% over last year.
That's just direct imports. That's not counting the unknown volume of beef that flows into China through the gray channel from Hong Kong and Vietnam. The last estimate I saw of China's population was 1.3 billion. An 85% increase in beef imports into a country of 1.3 billion people? You do the math.
It is, indeed, a market the U.S. can no longer afford to be left on the sidelines of direct trade.
The U.S. beef industry has been talking about China for a long time. Progress has been slow, even nonexistent perhaps. But that could change. According to Phil Seng, USMEF president and CEO, "The current administration is very motivated to conclude some type of agreement with China for beef access. I think this resolve to try to get this market open hopefully will translate into some kind of opening."
Should that happen, U.S. beef producers collectively and individually will need to adjust to some new and very strict protocols, Haggard says. And while it's clear that negotiations between superpowers are complex and detailed, the basic protocols being discussed are these: no beta agonists, no implants and traceable cattle.
I'll not argue the value of technology here. Research and practical experience have shown time and again the economic value of those technologies. Instead, let's look at the controversial, to some at least, idea of traceable cattle.
According to Seng, China is trying to set its own rules for international trade. And because 1.3 billion times anything is a mind-boggling number, other countries that the U.S. competes with in the global beef market are willing to acquiesce because of the enormity of China's market potential.
What does this mean to you? While it may not be the push that puts a more robust mandatory, national traceability system to the fore, it means that those producers and value-added programs who had the foresight and vision to implement traceability systems will be light years ahead of the pack should the U.S. ultimately gain access to the Chinese beef market.
Haggard says other countries, like Brazil, have gained access to China yet don't have a national traceability system. "We have to provide meat that comes from traceable cattle to Europe, so this wouldn't be an unprecedented requirement," he says. "Is it going to be easy? No. It's also going to be costly. But I'm confident there are interested parties in the U.S. who want to take advantage of demand in China to meet those requirements."
Will you be one of them?
You might also like:
7 things to put on your breeding season prep checklist
Gallery: Get to know the 2016 Seedstock 100 operations
When should you castrate your beef calves?
Projected lifetime returns: Bred heifers
3 key production areas that contribute to ranch-level sustainability
Subscribe to Our Newsletters
BEEF Magazine is the source for beef production, management and market news.
You May Also Like
---