Hiring 101: Find the right candidate for the right job on your ranch
Hiring 101: Find the right candidate for the right job on your ranch
Hiring ranch labor is about identifying the right fit for both entities.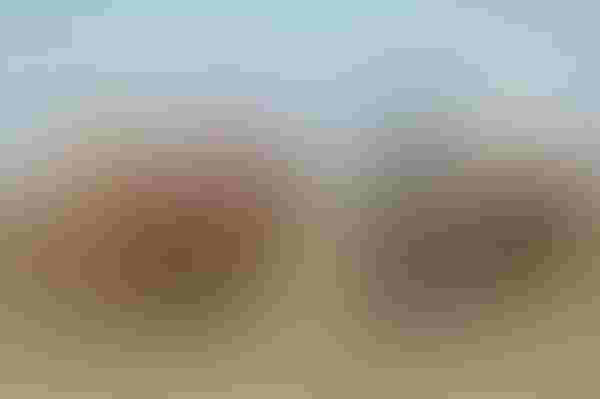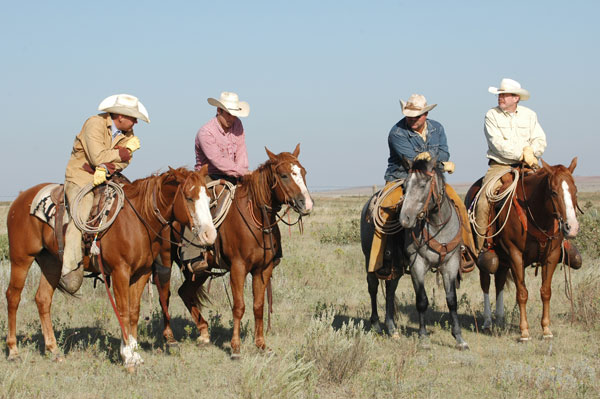 By B. Lynn Gordon
As the percentage of the population living on farms and ranches decreases nationwide, the pool of candidates for agriculture-related employment is becoming limited. The result is an enhanced challenge for ranchers recruiting and hiring managers and laborers with a skill set to match the uniqueness of ranch work.
"It's really difficult to find someone diverse in all sectors of the responsibilities of day-to-day ranch work," says Turk Stovall, Stovall Ranches, Billings, Mont. "Ranch work is far from following an 8-to-5 schedule; it has its own dynamics and is not for everyone." As the owner of a large diversified family beef cattle operation including cow-calf, stocker and feedlot enterprises, Stovall currently has 15 employees on his payroll.
Recruiting, hiring, training and managing ranch employees is a time-consuming task and one Stovall puts a great deal of focus and energy toward to create the best environment for the ranch, and the ranch employee. But finding the right employees means adapting to changes in the hiring landscape. 
"Our most important step is finding the right fit," Stovall emphases. Whether he is hiring a unit manager, pen rider, ranch operator or truck driver, the goal is identifying the individual that Stovall terms, "their mojo fits our mojo and vice versa."
"I strive to learn about their personal goals, what excites them about ranch work, their level of passion for working with livestock, and if the ranch atmosphere/lifestyle is a fit for them and their family." Stovall understands that to make a successful hire and build a solid relationship, all the pieces on both sides of the equation must come together. This is the most critical aspect in the employer/employee relationship, Stovall believes.
Ranch roles
His current ranch team consists of individuals 20-60 years of age, and longevity of employees who are the right fit is the end goal. That all starts with understanding their roles.
"When large numbers of cattle need to be processed, or grain harvested to beat incoming rain, the time clock doesn't stop at 5 p.m. – we work until the work is done. You almost have to grow up with ranch life to understand it and the hours that come along with ranch work. It's not for everyone."
To be the best stewards of cattle management and reduce stress on the cattle means long or unusual hours are required during weaning, processing, calving and turn-out season. "Having this mindset and the flexibility that must come with ranch work can be difficult to articulate to new employees, especially those who are not acquainted with it."
Stovall explains, no matter how perfect a management system you have in place, that system can be compromised with the unknowns and uncertainties that are part of ranching. For example, scheduled days off for employees were often interrupted this winter due to the need to care for livestock with pending storms or impacts of extreme cold.
Hiring hints
Production agriculture is currently an employee market. With the number of available employees shrinking, employers can be rushed into the hiring process, making a hasty decision they may later regret. Stovall has learned that due diligence will pay off.
"Don't overlook the main element of honesty and integrity. It is easy for an individual to say what you want to hear and craft a resume that looks to fit the part. Don't skip over the steps in the vetting process."
Stovall says in today's workplace, "recruitment is all about social media." Gaining job applicants from print job announcements doesn't drum up enough response, so he turns to Facebook and job websites to start the recruitment process.
"It appears when an individual is looking for a change of scenery from their current job, or a new challenge, they start surfing social media to see what is out there."
From the job announcement, Stovall asks for three references from previous supervisors. Stovall has worked to craft a job application form as a complete and legally-binding document. 
If an individual does not complete the job application form, the hiring process ends immediately. "If they are not willing to do the first step in the job process, how can we rely on them on a day-to-day basis on the ranch?"
Next, Stovall conducts a phone interview with the best candidates. Once they pass that screening, the candidate is invited to the ranch for an on-site interview and visit.
"The on-site visits can range from 4 hours to two days, depending on the position being applied for. We want them to get a true feel of the environment because unique in our operation is 95% of our hired employees live on the ranch. They become part of our family and the larger ranch family, so how the personalities fit together is key." A follow-up phone interview is conducted to clarify any questions the applicant may have and if needed another on-site interview might be scheduled before an offer is made.
Stovall has also added a human resources association into his labor management mix. "They are experts on the rules and regulations as it pertains to human resource management. As a rancher and a small business owner, I have limited time to conduct research and stay current with the ever-changing human resource regulations. I encourage fellow ranchers to seek out assistance such as this as well."
Gordon is a freelance writer from Brookings, S.D.
Subscribe to Our Newsletters
BEEF Magazine is the source for beef production, management and market news.
You May Also Like
---