HSUS targets Pork Checkoff & loses
HSUS targets Pork Checkoff & loses
An HSUS lawsuit against the Pork Checkoff is dismissed. Here is why this news matters to beef producers.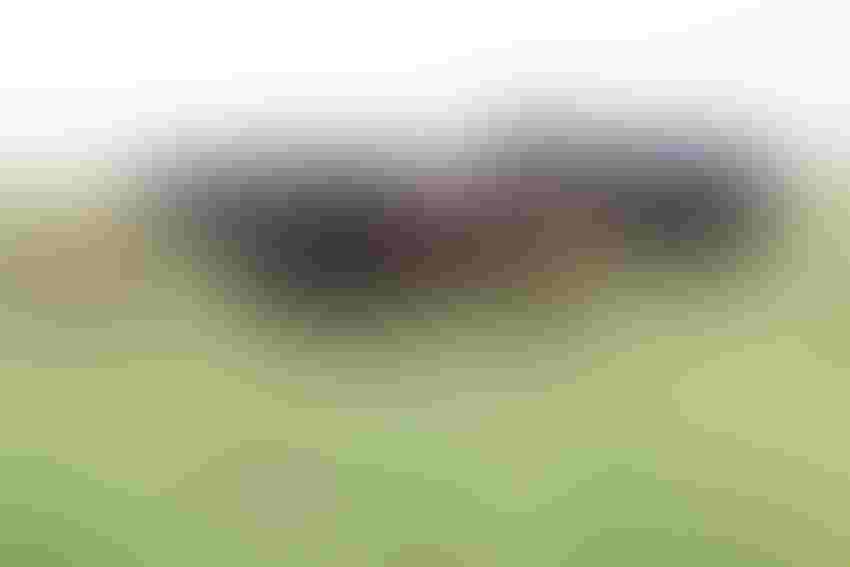 The South Dakota State Fair is this week and our family always splurges on fair food at least a couple of times during the event.
Of course, my favorite go-to is the ribeye sandwich served by the South Dakota Cattlemen's Association. However, a close second is the bacon-wrapped pork chop on a stick prepared by the South Dakota Pork Producers.
Each year is always a friendly competition between the two protein producers, and although I'll always be "team beef," bacon is always a great complement to any food!
Our friends in the pork industry recently had to contend with the Humane Society of the United States (HSUS). The animal rights organization had set its sights on the Pork Checkoff. I believe it is their way of undermining the very effective tool. The Pork Checkoff is used to research, educate and promote its products to consumers here and abroad.
Why wouldn't this extremist group want to take away the one great avenue pork producers have to collectively and effectively reach consumers? I believe this was their attempt to cut the pork industry at its knees and take away hog producers' voices.
Thankfully, their bullying through litigation didn't go as HSUS hoped.
According to a press release from the National Pork Producers Council (NPPC), "The U.S. Court of Appeals for the District of Columbia Circuit ruled in favor of the NPPC in its appeal to dismiss a lawsuit brought by HSUS.
"The court rejected HSUS's attempt to advance an anti-meat activist agenda through an unwarranted suit designed to hurt 60,000 U.S. pork producers and undermine a farm sector critical to rural communities and that employs hundreds of thousands of Americans.
"The court rejected HSUS' attempted challenge to the National Pork Board's 2006 federally approved purchase from NPPC of trademarks associated with the organization's 'Pork: The Other White Meat' campaign and payments associated with the agreement.
"While HSUS claimed it and others were injured because proceeds from the transaction were misappropriated by the National Pork Board, the Pork Checkoff, the D.C. Circuit found that HSUS and its fellow plaintiffs failed to demonstrate that they had suffered harm from the transaction, including the associated payments.
"'The dismissal of this case is a win for American pork producers who depend on NPPC's issues advocacy work and the research, education and promotional work performed by the National Pork Board,' said David Herring, a pork producer from Lillington, N.C. and NPPC's president. 'The real misappropriation of funds is HSUS's continued efforts to fundraise under false pretenses while using its proceeds to attack farmers dedicated to feeding billions of people at home and abroad.''
This is certainly a victory for the nation's pork producers, and their win is a win for the beef industry, as well. Imagine the domino effect if HSUS had won this lawsuit. Certainly, their next target would have been the Beef Checkoff.
I'm thankful that a precedent has been set, and I pray that our industry will avoid a frivolous lawsuit such as this one in the future.
However, there are some in our industry who believe the Beef Checkoff isn't truly working for them. They lament that they don't know where our dollar goes, and they believe funds are being inappropriately used.
To these folks, I ask — have you ever been to a meeting on a state or national level? In South Dakota, a budgetary meeting with the South Dakota Beef Industry Council (SDBIC) is set for the end of September in Pierre, S.D.
For those with questions or doubts about the Beef Checkoff, I can't stress this enough — Go to the meetings! Ask the tough questions. Hold your boards and committees accountable. And educate yourself.
It's beyond frustrating that so many dollars must be earmarked to promote the consumer promotions to the producers. This could be avoided if more people attended these budgetary meetings and were informed of exactly how the Beef Checkoff works.
Change shouldn't be made with litigation, lawsuit or bad press that further polarizes our industry. That's exactly what HSUS and their ilk wants! Effective change and ensuring the Beef Checkoff is working for you, can only be made through positive interaction, clear and open communication and a willingness to learn by attending these meetings, learning more about checkoff programs and tossing your ideas into the ring for consideration, as well.
As I write this, I have my own Authorization Request to fill out to submit to my state's beef council. Ideas for promotions are welcome by anyone, but you have to engage in the process.
Congratulations to NPPC on getting this fly (HSUS) off your back! This is a huge victory for all of us in animal agriculture!
The opinions of Amanda Radke are not necessarily those of beefmagazine.com or Farm Progress.
Subscribe to Our Newsletters
BEEF Magazine is the source for beef production, management and market news.
You May Also Like
---