R-CALF's campaign against the beef checkoff gets new life
R-CALF's campaign against the beef checkoff gets new life
R-CALF has the court's help in its effort to bring down the beef checkoff.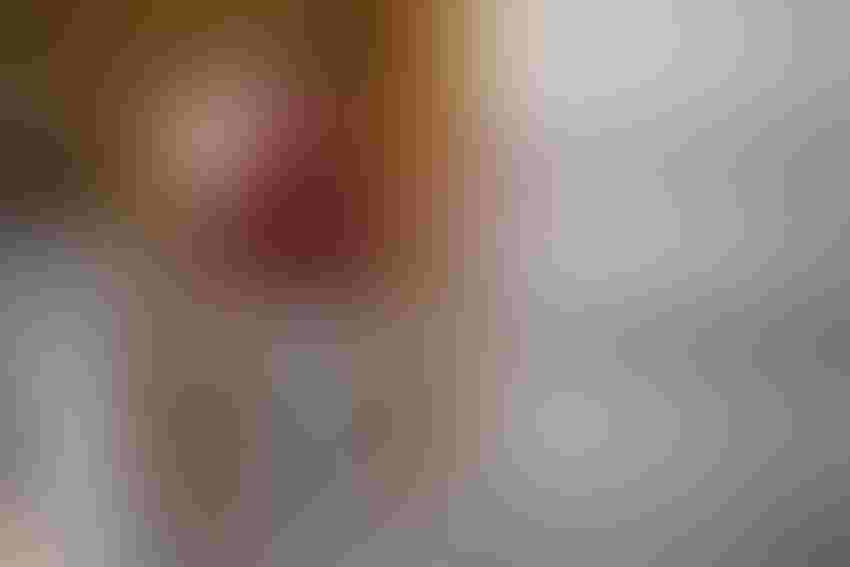 In a fascinating juxtaposition of news, the U.S. Meat Export Federation USMEF) announced great news for beef exports, despite tariffs and retaliating tariffs. Beef exports are on a track to hit a whopping $8 billion this year, increasing in major long-time customer countries like Japan and South Korea, plus gaining in new countries USMEF has been developing for years. 
That news came on the same day a Federal district judge in Montana granted R-CALF USA's motion to expand its beef checkoff program lawsuit against the U.S. Department of Agriculture to include at least 13 states in addition to Montana. Those additional states are Hawaii, Indiana, Kansas, Montana, Nebraska, Nevada, New York, North Carolina, Pennsylvania, South Carolina, South Dakota, Texas, Vermont and Wisconsin.
What makes these two news items ironic is that a major portion of USMEF's budget each year comes from the checkoff. Roughly $300 per head for fed cattle revenue stems from the value added by beef exports.
The district court in Montana previously granted, and the appellate court recently upheld, a preliminary injunction temporarily stopping USDA from what the court ruled was a violation of the U.S. Constitution by compelling cattle producers in Montana to pay for the private speech of the private Montana Beef Council without first obtaining consent from producers.
READ: Putting beef checkoff revenue in perspective
R-CALF USA brought the original challenge in Montana over concerns that Montana beef producers were paying, through their checkoff advertisements, for Wendy's, which also used Canadian beef and not just U.S. beef. Montana's checkoff funds have diminished considerably since the ruling.
In a typical year, $800,000 would stay in Montana, but in 2017, only a fraction of that stayed in the power of the Montana Beef Council, with only $150,000 in checkoff dollars coming in, reports BEEF's sister publication, Feedstuffs.
But is R-CALF really out to destroy the beef checkoff or are its efforts hiding a deeper hatred? R-Calf's motives have been suspect all the many years the group has been trying to torpedo trade with Canada and undermine NCBA's efforts to expand the influence of the U.S. beef business.
The group has been unable to damage NCBA via the legislative and regulatory process, so they have turned to a long-standing tactic used by their anti-beef cohorts for years—legislation by court action.
Commentary: Are we really making the beef business great again?
Kendall Frazier, NCBA's CEO, articulated what many in the beef business very likely are thinking and feeling at the moment. "R-CALF has become nothing more than a front group for activists seeking to divide the industry, lessen beef demand and drive producers out of business."
In a statement, Frazier said the announcement that R-CALF will be allowed to expand its activist-funded crusade against state beef councils is a disappointment to countless beef producers and NCBA members across America.
The phony allegations being perpetuated by R-CALF and its activist legal partners are without merit and only serve to divide beef producers and distract beef councils from the important work of building demand for our products, according to the NCBA statement.
"The simple fact is that regular audits of the beef checkoff and NCBA have found both to be compliant with the laws governing the checkoff. Two audits conducted by USDA's Office of the Inspector General have also come back clean. R-CALF's accusations to the contrary are false," Frazier said.
According to the NCBA statement, "Accusations that dollars invested in the Federation of State Beef Councils are being misused are equally false. NCBA has a longstanding commitment to the beef checkoff and the state beef councils, whose collections and demand-building work pre-date the federal checkoff.
"NCBA is firm in its commitment to defend both the checkoff and state beef councils against outside attacks. The volunteer cattlemen and cattlewomen who serve on state beef council boards are committed to improving the beef business and demand for our products and they do not deserve the attacks being leveled by these activist groups.
Commentary: Beef's sustainability, fake meat and other random thoughts
NCBA noted that it has been repeatedly demonstrated that these attacks by R-CALF are being aided by allies at the Humane Society of the United States, Food and Water Watch, Public Justice and other activist organizations that stand against cattlemen and women. These groups know that beef demand is increasing in the United States and abroad, in part due to work funded by the checkoff. These achievements make the beef checkoff and other agriculture industry self-help mechanisms a target for organizations and individuals driving a vegetarian agenda.
"It's unfortunate that R-CALF has chosen to become a puppet in the war being waged by animal rights activists and the vegetarians seeking to drive beef producers out of business, Frazier said.
"Let's be clear, though, the groups aligning with R-CALF are choosing a future with shrinking beef demand, less opportunity and more government involvement. That's not the future NCBA members choose, so we will defend the beef checkoff and cattle producers against these attacks."
If you think the beef checkoff is doing great things for your business, even if you aren't a NCBA member, it's important to stand up to the hate being spewed by R-CALF and its handlers. Particularly so if you live in one of the affected states. Anything less and your business is ultimately at risk.
Subscribe to Our Newsletters
BEEF Magazine is the source for beef production, management and market news.
You May Also Like
---