Kids at stock shows prove ag's next generation is bright
Kids at stock shows prove ag's next generation is bright
Visit any livestock event, and you'll notice kids hard at work learning the ropes of the industry from a young age.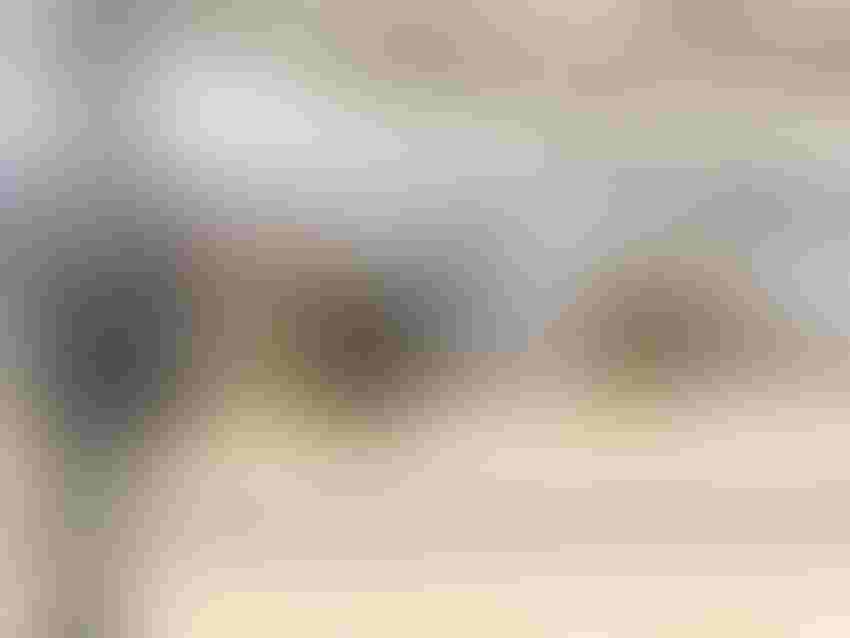 While the BEEF team was busy covering the speakers at the 2020 Cattle Industry Convention in San Antonio, Texas, I was at the Black Hills Stock Show in Rapid City, S.D., where my family consigned bulls and females at the show and sale.
The annual event attracts the region's seedstock producers, who exhibit their best cattle and market them to commercial cattlemen attending the live auction sales.
Right now, my kids (ages 5, 3 and 1) are too little to come along and help, so Tyler and I enjoyed a few peaceful nights away with our cattle. Thanks, Mom and Dad, for taking care of our kids and calving our bred heifers! It takes a village, and I sure have a great support system!
Anyway, even though I was off "mom duty" for a few days, I couldn't help but notice the families with kids in tow. These kids weren't sitting on an iPad in the corner; they were actively engaged with the entire process, from washing, blowing and clipping to visiting with customers and networking with peers.
For example, one high school kid I visited with had raised the Limousin bull he had consigned at the show and sale. His parents supported him as he weaned and halter broke the calf, campaigned him in junior shows across the country and brought him to the stock show to sell.
I asked him if he was excited about that paycheck he was going to bring home, and he quickly explained that he was looking forward to payday, but his parents were charging him feed, mileage, entry fees, commission and even part of the hotel room for the event. Minus all those deductions, he had a more reasonable idea of what he would make, and he could explain the ins and outs of not just the sale price of the bull, but the inputs as well.
Then there was an eighth grader, who had a couple of Simmentals on display at the stock show. It was really cool to see him visiting with cattlemen as he worked to build relationships and find a new home for his cattle. His parents weren't hovering over him while he did the work; he just grabbed the reins and got his stock sold.
Then there's the up-and-comers who really stand out! Once the show and sale is over, that's when the really tiring work begins. You've got to tear down the stall, load the pickup and trailer, haul everything out of the arena, make final preparations with the buyers and get ready to head home.
It's the least fun part of the whole week, and as we packed up, I noticed a 6-year old girl (not much older than our daughter Scarlett) who was hauling anything she could carry out to the trailer, just like the adults. She just pitched in to get the job done, and it was awesome to see!
Now those are just a few examples that I saw personally, but let me add to the list with a few more I discovered on the news recently.
The first is Joni Spring, a 9-year old who did a demo at the stock show on dog handling.
Check out this video footage of Spring in action, which was shared by KEVN Black Hills FOX.
Or how about this awesome clip of this 12-year old kid winning the Fort Worth Stock Show with his Hereford steer? With tears in his eyes, he happily hugged the judge and reflects on the big win and the hard work it takes to get there.
"I think I'm dreaming," Ryder Day told NBC DFW. "It feels wonderful. I really can't believe that it happened, especially with a Hereford which nearly never happens so it's pretty special."
Finally, FFA member Angel Allen made history when she became the first African American to win the Grand Champion title at the Aldine ISD Livestock Show in Houston, Texas.
According to Click 2 Houston, "Allen's steer, Butterscotch, was recently auctioned off at the Aldine ISD Sale of Champions for $16,500. All funds made during the auction go directly to the students."
These are just a few small examples of kids in action at livestock shows and sales. Right now, there seems to be a lot of griping on social media about parents just taking over and not letting their kids do much at cattle shows. It costs too much money. It's ultra competitive. There's no room for error. Politics are at play. You get the picture, but that seems to be the dissenting opinion of competing in cattle shows.
However, while some of that may be true, at the heart of it, it's up to parents to determine what they will teach their kids through these experiences. I think at cattle shows, just like life, there are winners and losers, good days and bad days, and times where you reap the rewards of your efforts and times where you fall short.
We are all dealt a different hand of cards — some have a leg up over others. However, with hard work and strong moral integrity at the center, cattle shows can be a great place to shape young minds, spend time together as a family and teach the next generation about raising cattle and being part of the beef industry.
The opinions of Amanda Radke are not necessarily those of beefmagazine.com or Farm Progress.
Subscribe to Our Newsletters
BEEF Magazine is the source for beef production, management and market news.
You May Also Like
---