Lock the gates; the activists are coming
Lock the gates; the activists are coming
In Berkeley, activists are fighting jail time for trespassing on farms, filming secret footage and stealing livestock. What happens next?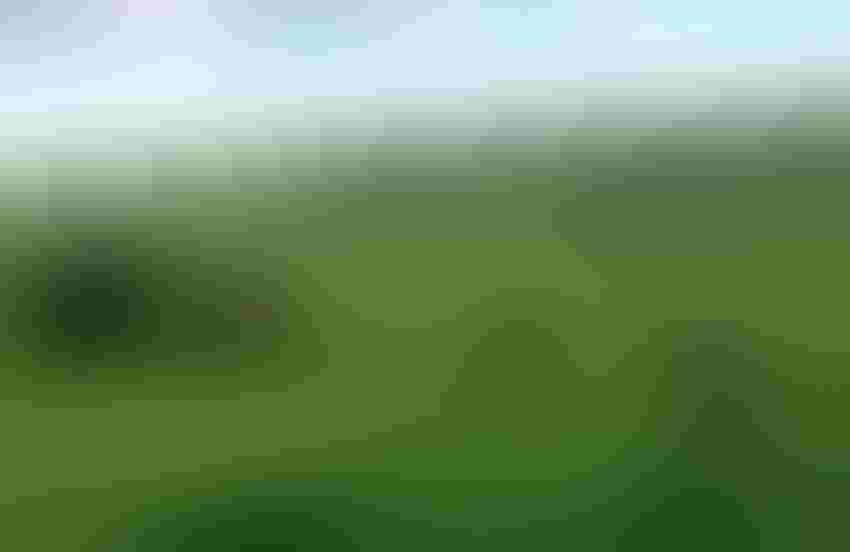 In a world where we ask advocates to be transparent and farmers/ranchers to be willing to share their stories, it is met with hostility, bullying, threats and harassment. I know because I've been on the receiving end of it a lot throughout the course of my career. Yet, I've never actually had an activist show up on my property.
However, all that might change very soon. And while I still believe in being transparent, open and authentic on social media, the idea that activists could come onto my property and steal my animals in the name of liberation is downright terrifying.
Let me tell you more.
Last week, I wrote about how animal rights activists are stooping to new extreme lows to further push their agendas to abolish animal agriculture and eliminate meat, dairy and eggs from the dinner table.
A stabbing for wearing a fur coat in church, a death threat and destruction of private property inflicted on deer hunters, a protest outside of Whole Foods and the list goes on.
In case you missed it, you can read that blog post here: Activists ramp up with new tactics
While it might be hard to top the these acts of violence, perhaps the most chilling and disturbing example is of the political variety — activists are lobbying to allow civilians to open up your stock trailers or sneak onto your farms and "free" the livestock under your care.
Yes, you read that right.
Wired recently reported about activists who are sneaking onto farms to film virtual reality footage, and they want to use what they film as evidence in a jury trial.
Here is an excerpt: "In the darkness, one of the three intruders switches on a pair of night vision goggles and scans for guards—it's her turn to remain outside and serve as lookout. The other two pull on Tyvek suits and polyurethane boot covers and run toward the barns.
"The team's leader and smallest member worms through a hole in the enclosure and lifts a bolt on a door to let the other one in. Then the two activists, members of an animal liberation organization known as Direct Action Everywhere, or DxE, start their work: They pull out cameras and begin documenting the inside of the facility, a typical factory farm of the kind that produces the majority of the pork Americans eat.
Read the entire article here: Meet the activists risking prison to film virtual reality in factory farms
You might have missed my short mention of it in a previous blog post, and I really feel I need to circle back around to this and unpack this topic further.
As these activists from Direct Action Everywhere (DxE) face jail time, in Berkely, Calif., the Peace and Justice Commission recently passed a resolution that asks state leaders to protect whistleblowers who trespass on farms and ranchers to expose animal cruelty or rescue abused animals.
This recommendation is now in the hands of Berkeley Mayor Jesse Arreguin for consideration.
If passed, this resolution would allow activists to walk onto your private property and simply take any animal they feel is being neglected or abused. This wouldn't be considered theft, invasion of private property or violation of your personal freedoms and liberties.
And I doubt they've thought of this, but this resolution would also mean that an average citizen could break into an apartment complex and steal a dog or cat that lives in "confinement" in an urban dwelling without constant access to sunshine and the ability to roam.
It means the average citizen could go into a zoo and liberate the leopards, lions and giraffes.
It means the average citizen, if so inclined, could steal a blind man's guide dog or a police man's service animal.
It's a slippery slope, and the implications of this resolution are downright terrifying.
The Farmer's Daughter USA blog perfectly describes what is happening in Berkeley.
Here is an excerpt: "DxE stages these types of events a lot. Their website boasts of their 'animal rescues.' That's where activists break into a farm, find the animals the members think needs the most care, and then leaves with the animals. They also set members up to work at the farms and perform 'investigations.' And, naturally, they stage regular protests.
"Can you even imagine? Your farm is suddenly inundated with a hundred protesters. They enter your animal facilities (without proper hygiene practices). They randomly choose animals to 'treat.' These people have no veterinarian training. They aren't animal husbandry experts. They likely have no idea how to even care for these animals. And then, most appalling of all, they walk off with your animals! How is that anything other than theft?"
I think the anecdote to resolutions of this nature is increased protection for private and personal properties. These laws, of course, are already in the books, but if they are ignored entirely to allow activist organizations to bully, harass, invade, steal, lie and abuse animals to promote their cause, then perhaps a good review of the laws of the land is in order.
In the meantime, please continue to share your stories and highlight what you do every day on your ranches to promote animal health and wellness. We are the true experts in this field, and frankly, these activists don't care about animal welfare; they care about lining their pocketbooks and gaining media attention for their outrageous behavior.
Be wary and vigilant, but also, let's keep connecting with the people who matter — the consumers who genuinely want to know where their food comes from and how it gets to their dinner plates. They are the ones who truly matter and are willing to listen, if we are willing to share our stories.
The opinions of Amanda Radke are not necessarily those of beefmagazine.com or Farm Progress.
Subscribe to Our Newsletters
BEEF Magazine is the source for beef production, management and market news.
You May Also Like
---