Millennial ranching parents — this blog is for you
Millennial ranching parents — this blog is for you
Are you a young ranching parent raising the next generation of agriculturalists? Are your days defined by the constant demands of kids, cattle and bills to pay? Today's blog was written with you in mind!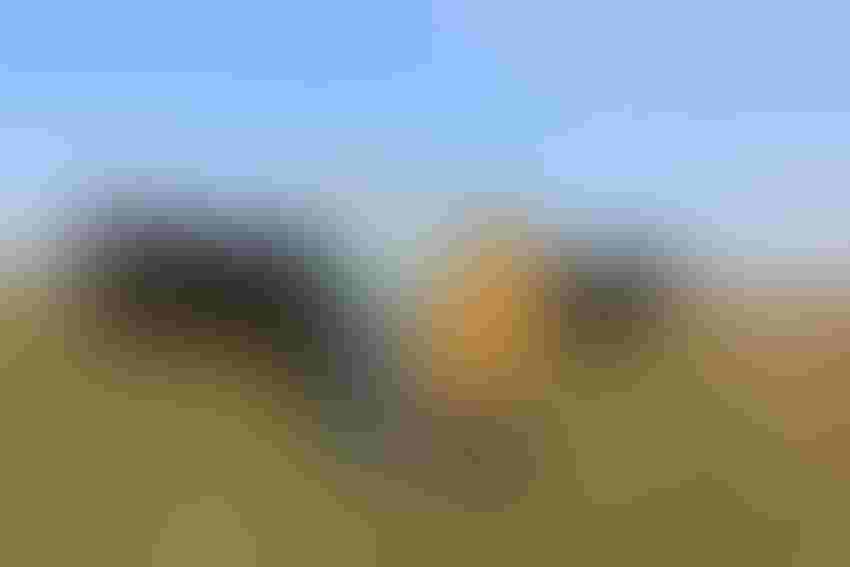 Last week, Tyler and I got together with a handful of our neighbors who also have kids the same ages as ours. Conversations bounced around from school to daycare to farming to calving to bull sales and off-farm jobs.
And while it wasn't said out loud, a common theme seemed to emerge from our casual conversation — it's hard work balancing parenting, ranching, off-farm income, marriage and a household!
I've been told by my mom that my 30s will be a blur of raising kids, working, running a ranch and juggling several balls in the air at once. My 30s may very well be defined in one word, "growth."
Growing as a mom, wife, rancher, writer and speaker will require a ton of energy and hard work on my part. I'm at an age where I can still look back fondly on my not-so-far distant fun and carefree college years, but I'm also at a point where I'm thinking long term — college funds for thekids, retirement planning, business succession and more.
We often hear that balance is the key, and I'm not quite certain that's possible at this stage in the game. Our time is often split between daycare and school drop-offs and pick-ups, quick runs to town to the grocery store and bank, hustling to get the hay feeding done, stock show bulls worked on, accounting balanced, social media marketing accomplished, writing deadlines tackled and emails responded to. Throw in a monkey wrench of a sick kid or an out-of-town meeting, and it highlights how delicately the "balance" of raising kids and cattle while holding an off-farm job can really be!
Now, I'm not complaining. I live for a challenge, and I've always been a goal-oriented person who doesn't mind working hard and hustling to get things down. However, it can be overwhelming to accomplish everything that needs to be done in a given day.
So in 2019, I'm not striving to achieve balance. Instead, I'm planning to be intentional with my time each day. They say energy flows where attention goes, so keeping my priorities in order — faith, family and farming — will help me determine where I need to dedicate the most time and place lesser importance on the distractions that don't really matter in the long term.
Yes, I'll still be multitasking. We'll have kids safely corralled in the barn while we work on show bulls. I'll have a baby on the hip while I take a phone call or do an interview for a story. I'll write when the kids are sleeping or after they've headed off to school. And my husband and I will stay connected as we work toward our shared goals of raising good kids and growing our cattle business.
The road ahead may be crazy and filled to the brim with to-dos. But ultimately, by staying focused on what matters most, I hope the next decade of hard work will yield lasting results that will set the stage for an abundant, prosperous and less chaotic 40s, 50s and beyond.
If you happen to be in the same boat as myself and so many of other ranching parents with young kids, know you're not alone and the hard work on the farm and with your kids will most certainly pay off. Pour yourself another cup of coffee (or two or three) and keep up what you're doing!
You're doing important, amazing work — raising the next generation of agriculturalists and providing food for a growing planet! It's a worthwhile path, even if the road gets a little bumpy at times. Carry on!
The opinions of Amanda Radke are not necessarily those of beefmagazine.com or Farm Progress.
Subscribe to Our Newsletters
BEEF Magazine is the source for beef production, management and market news.
You May Also Like
---