NBA Star Steven Adams smashes steaks & promotes beef
NBA Star Steven Adams smashes steaks & promotes beef
In partnership with the Oklahoma Beef Council, NBA player Steven Adams is promoting beef in the diet and the role ranchers play in getting protein to the dinner table through a new checkoff-funded digital marketing campaign.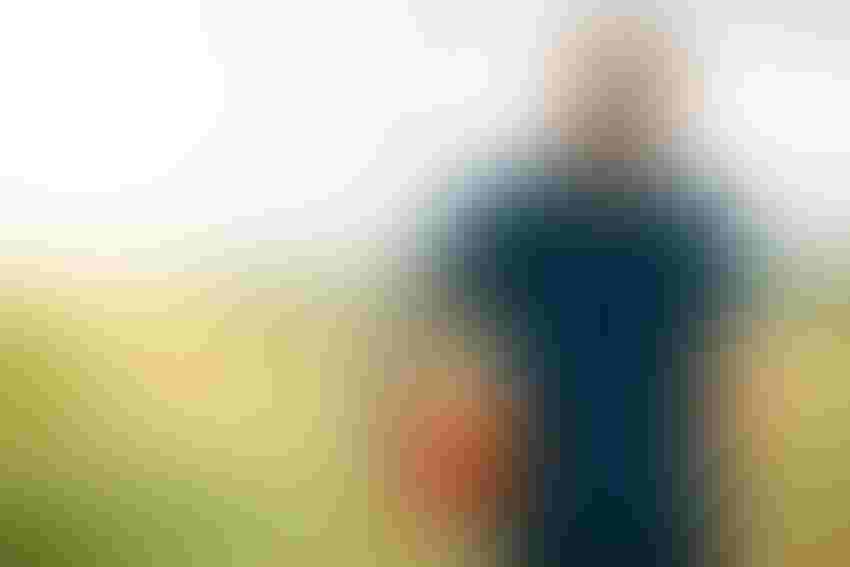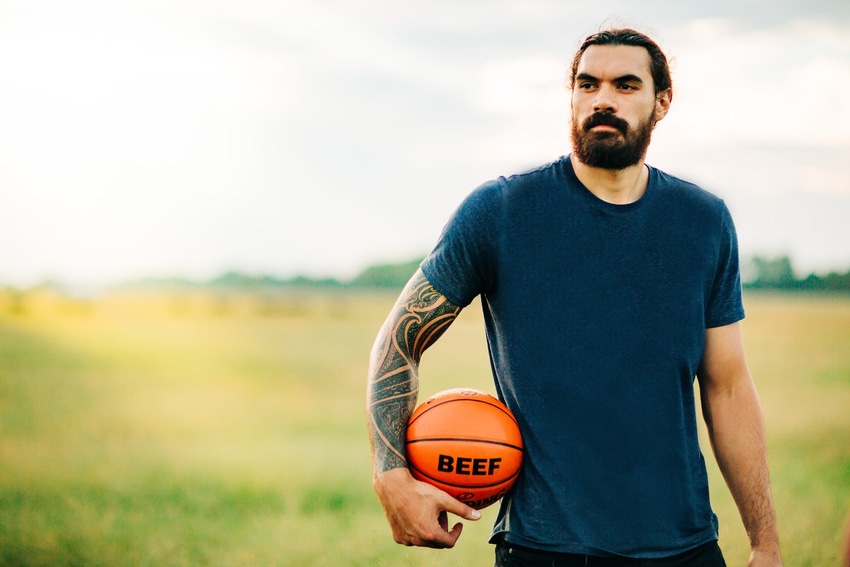 When professional athlete Steven Adams isn't on the basketball court, the Oklahoma City Thunder star player is "smashing steaks."
That was how Adams described his love for beef in a now viral video that has aired on ESPN and "Inside The NBA" on TNT.
The 7-foot tall ball player has recently entered into a unique partnership with the Oklahoma Beef Council. In exchange for steaks provided by OBC, Adams is participating in a digital marketing and social media campaign.
Through the campaign, Adams shares how he fuels his active lifestyle with beef and why he admires farmers and ranchers so much. The New Zealand native can be found promoting beef on billboards in Oklahoma City and Tulsa, as well.
"I have fond memories of spending time working with my brother on his dairy farm," Adams said in an OBC press release. "Because of this, I have a major respect for farming and ranching families, whether they are here in Oklahoma or my home country of New Zealand. Through this partnership I have the opportunity to help share their story while also featuring the nutritional role beef plays in my diet."
Since the campaign launched two weeks ago, Adams' video interview has achieved more than 750,000 organic views, with additional coverage from sports bloggers and local media.
 
And yes, the athlete is getting paid for his role as a beef ambassador with steaks. As part of the partnership, the OBC launched "Steven's Steak of the Month Club." As the sole club member, he receives his favorite beef steaks - compliments of the OBC - every month he represents Oklahoma on the court.
 "We are thrilled with this partnership. Oklahoma pro basketball fans know Steven not only has an affinity for the agriculture community, but he also wanted to be a farmer growing up," says Heather Buckmaster, executive director of the Oklahoma Beef Council.
"Additionally, beef is one of his favorite foods, which will allow this partnership to share how beef fires his play and inspires strength through the essential nutrients it provides such as protein, zinc, iron and B-complex vitamins. We also look forward to sharing more Adams vignettes throughout the year."
In a recent interview, the athlete explains how beef helps him perform on the court and in life and why he admires agricultural producers so much.
Adams, who spent time on a farm as a kid and dreamed of growing up to raise livestock, says, "I loved the hard, physical work of farming and working on the land. From building fence to calving and feeding - you name it and I have done it on the farm. You feel useful.
"The business of it is interesting. I learned more about math and sciences working on the farm through practical application than I ever did in the classroom. I also liked the routine of it. No matter what is happening, the animals must be fed and cared for every single day.
"They don't care if you are sick or just not feeling it, just like on the court."
His favorite steak comes in a big serving size, perfect for a family to share or as a single serving for a 7-foot tall professional athlete.
When asked about his favorite cut, Adams says, "It's the Tomahawk steak. It can feed a family of four or maybe eight, but I smash the whole thing."
This is a really neat partnership, very similar to how the checkoff has partnered with the "Cowboy Ninja." These influencers have interesting perspectives to share as athletes, and the fact that they need animal fats and proteins to thrive in their athletic careers is a great testament to our beef product.
The opinions of Amanda Radke are not necessarily those of beefmagazine.com or Farm Progress.
Subscribe to Our Newsletters
BEEF Magazine is the source for beef production, management and market news.
You May Also Like
---